After a break of three years, the Chinese consulate general hosted the Natonal Day reception, celebrating the 73rd anniversary of the founding of the People's Republic of China, at ITC Royal Bengal.
Consul general Zha Liyou spoke of the challenges and hardships faced by both countries during the pandemic. "At the beginning of the epidemic, we witnessed the charitable act of Indian friends donating masks to China...We helped Kolkata (sic) urgently purchase thousands of oxygen concentrators from China; we donated 5,200 boxes of anti-pandemic medicines to Indian Chinese, and helped Jharkhand purchase protective gears."
A traditional lion dance added colour and energy to the reception.
Consul general Zha Liyou welcomes the state government representative Anurag Srivastava, senior special secretary, food and supplies department, and managing director, State Warehousing Corporation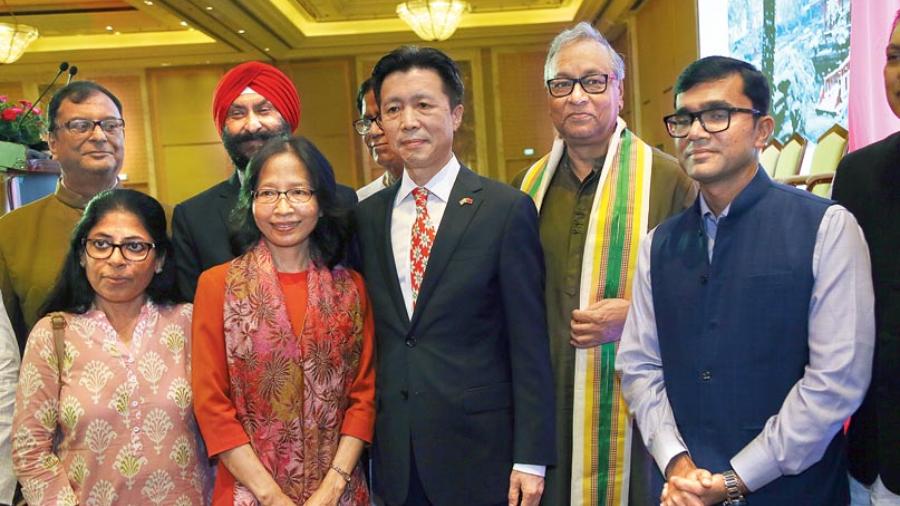 Consul general Zha Liyou and his wife Zheng Huiqun with some of their guests including Rajya Sabha MP Jawhar Sircar (second from right) and Anurag Srivastava (extreme right)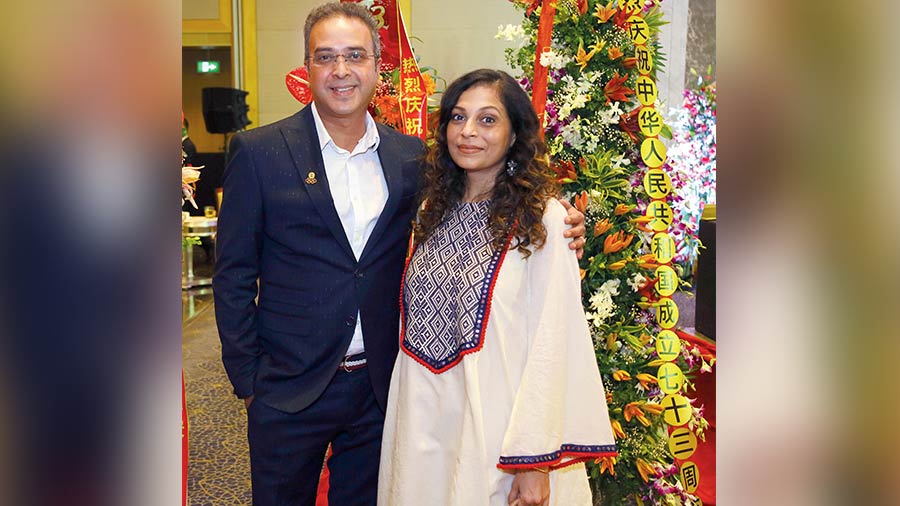 Olympian and national shooting team coach Joydeep Karmakar and wife Radhika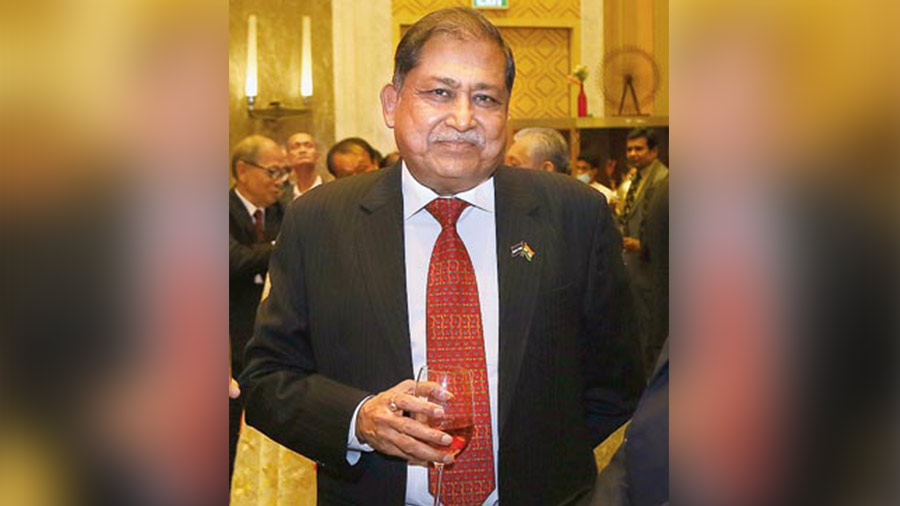 Honorary consul of El Salvador Sharad Khaitan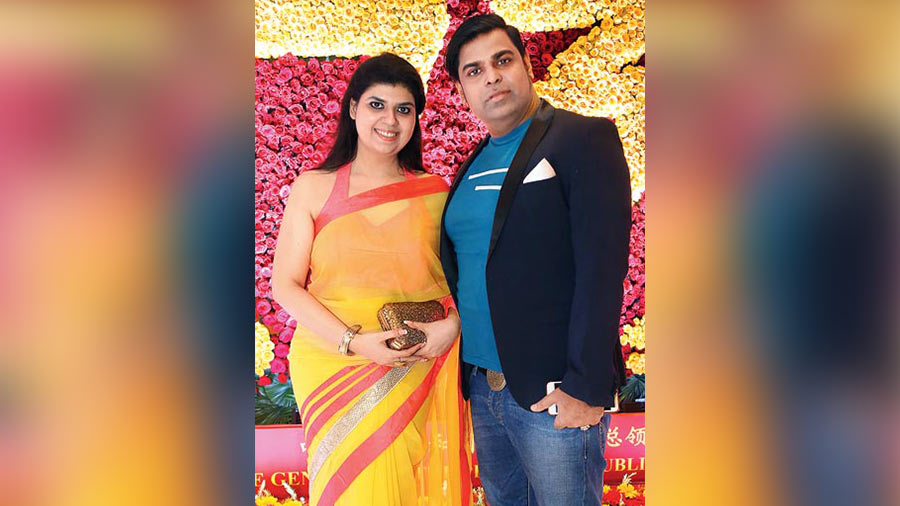 Indrani and Supratim Akaash Paul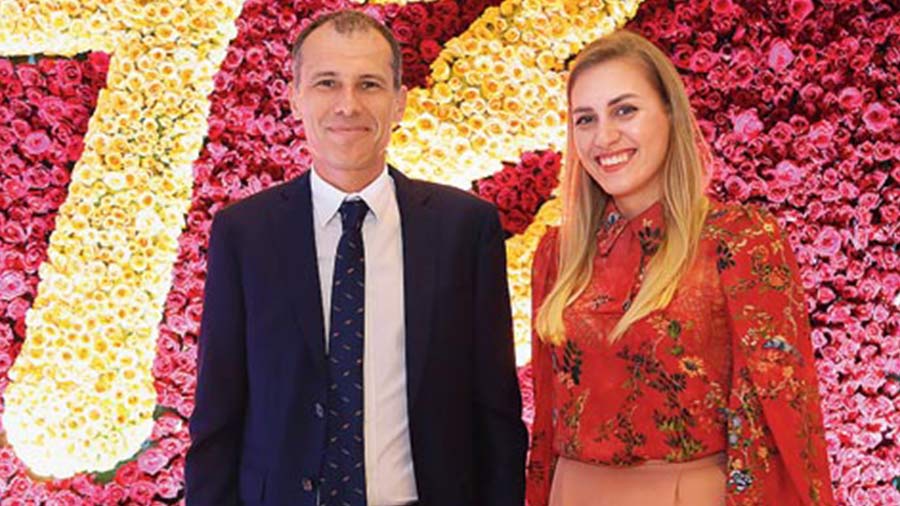 Russian consul general Alexey Idamkin and attaché Ekaterina Lazareva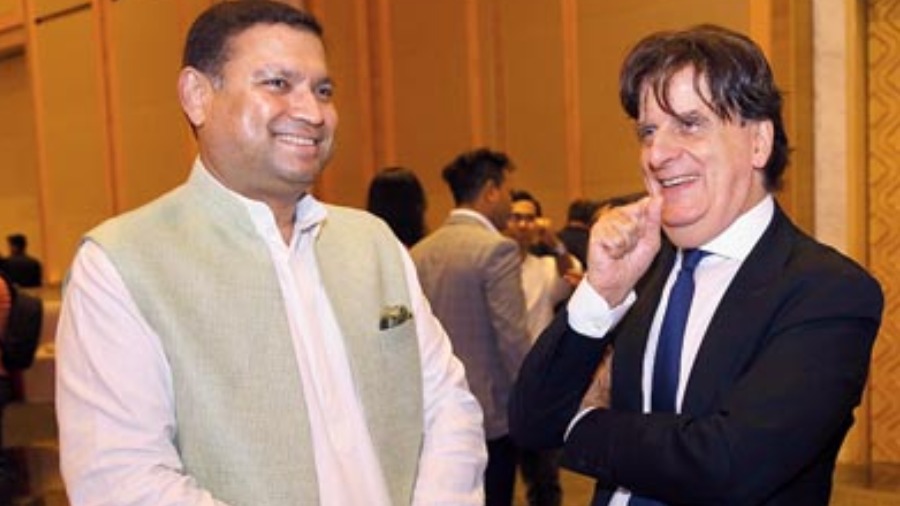 Sundeep Bhutoria and French consul general Didier Talpain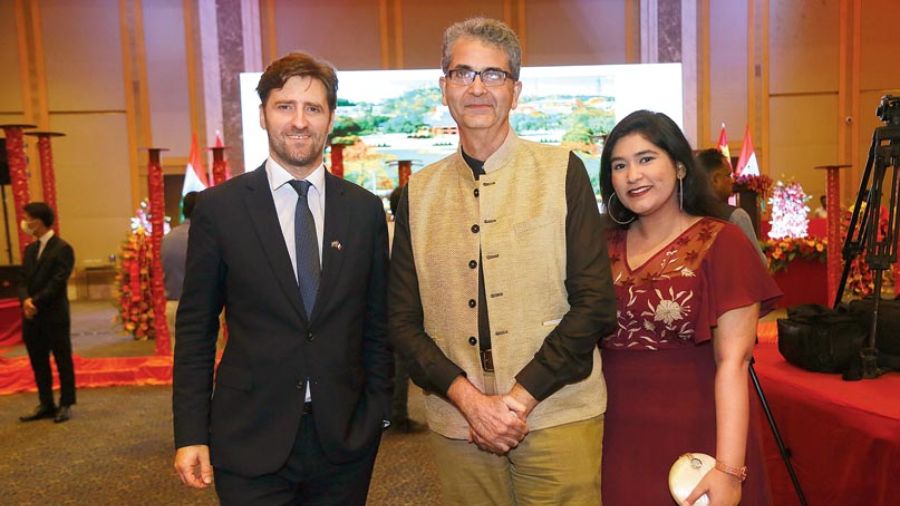 Alliance Francaise du Bengale director Nicolas Facino and Shahenshah Mirza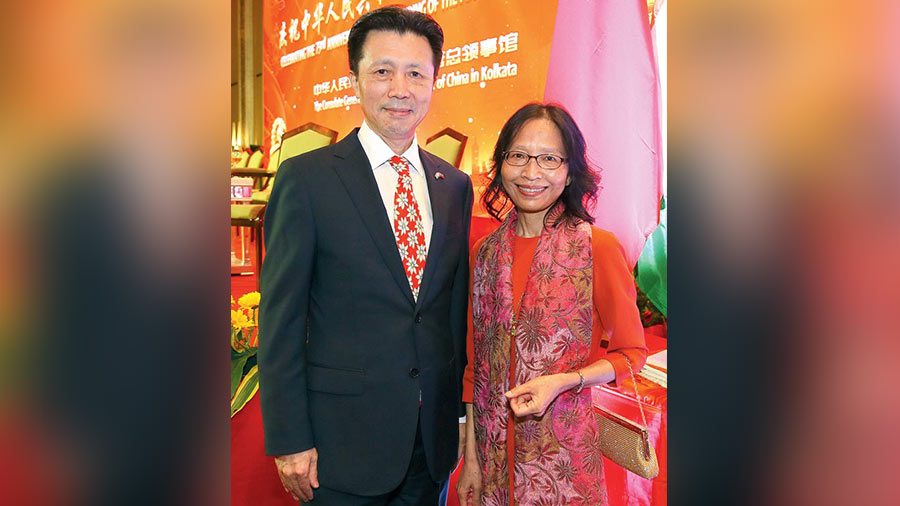 The hosts consul general Zha Liyou and his wife Zheng Huiqun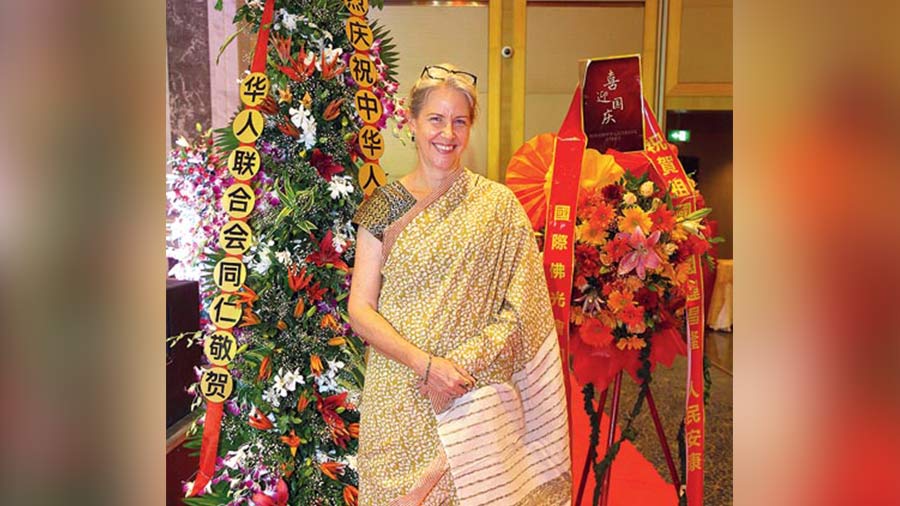 Australian consul general Rowan Ainsworth made an impression in a sari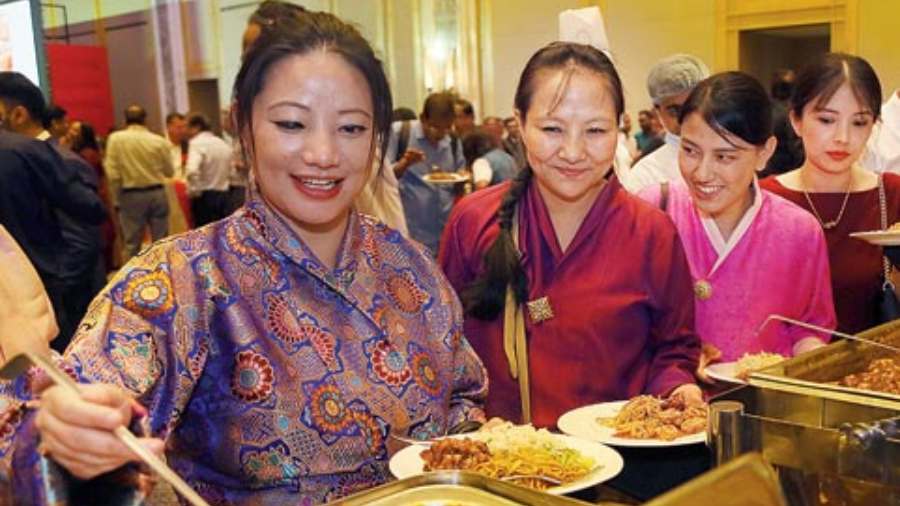 Guests take their pick at dinner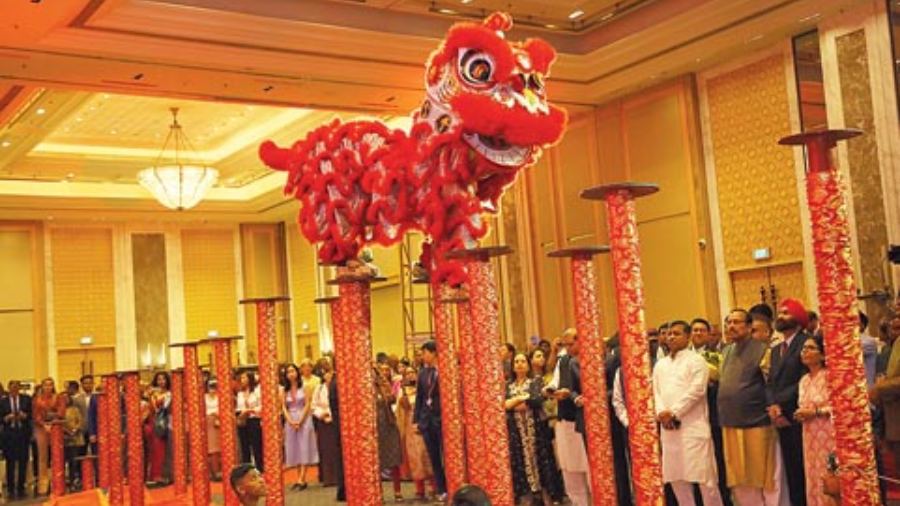 The red lion held watchers in thrall with its balancing act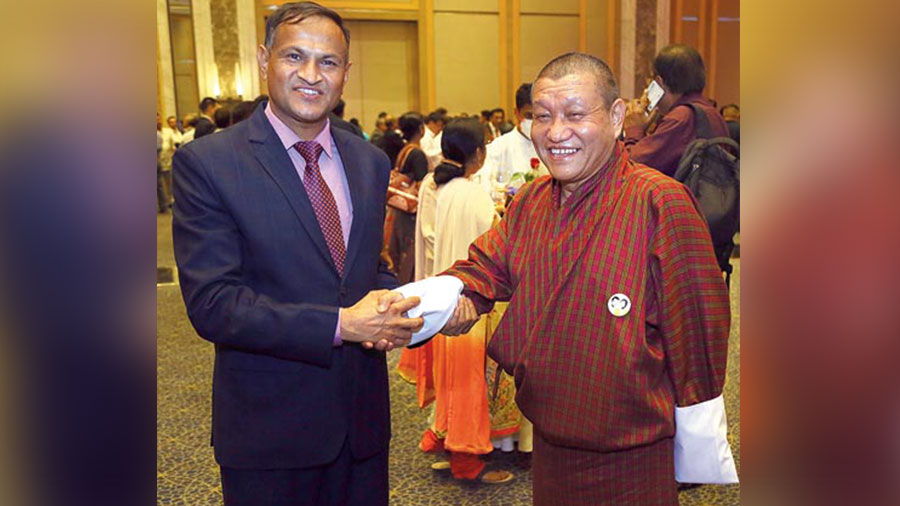 The consuls general of Nepal and Bhutan respectively, Eshor Raj Poudel and Chencho Tshering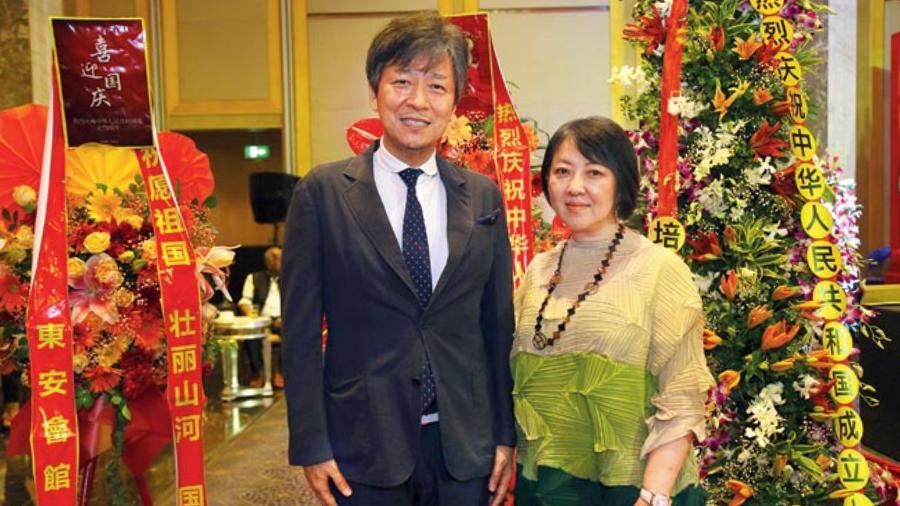 Japan consul general Koichi Nakagawa with his wife Yayoi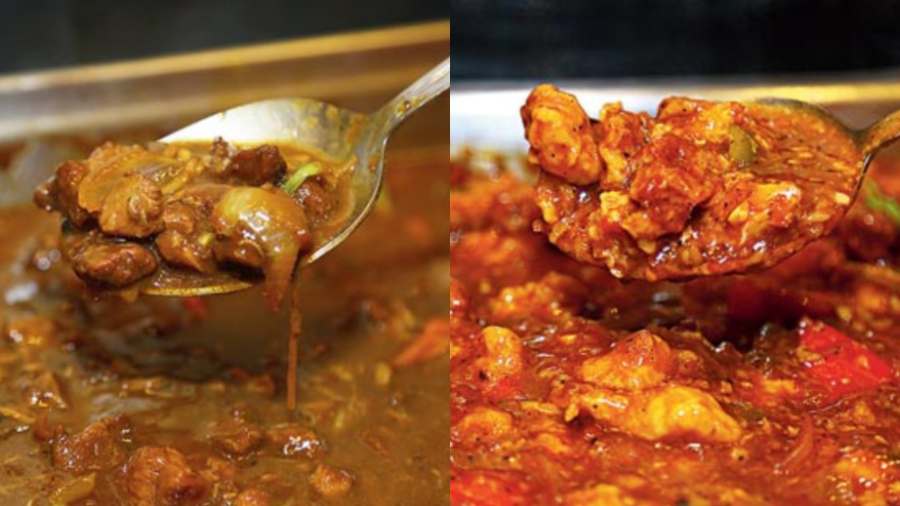 (Left) Jin Chong Yang Rou (Wok-tossed lamb with leek Peking sauce)
(Right) Song Bao Ji Ding (Sichuan Speciality Chicken Tossed with Cashew Nut)
Pictures: Koushik Saha