It was an evening for and by comics lovers and cosplayers. More than 150 anime superheroes and Manga enthusiasts gathered at ICCR on Saturday to participate in Masqueraid Matsuri, a cosplay competition organised by senior cosplayers Katie and Baishakhi Das. Katie is the first transwoman cosplayer in the city.
The cosplay competition was held in two separate segments — performance and creativity. More than 35 cosplayers registered themselves in the performance category, and 25 in creativity. Several other cosplayers attended the event though they did not compete.
My Kolkata presents the evening in pictures: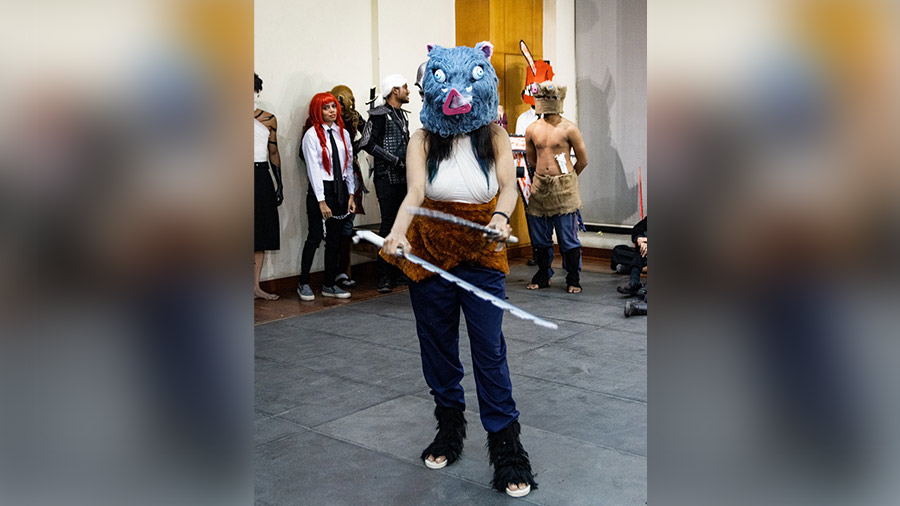 In the creativity segment, the participants were judged on the basis of the perfection of costumes. They had to submit photos and videos of the costume-making process as proof that they made their own costumes. For instance, cosplayer Fionna won in the creativity segment by playing Inosuke.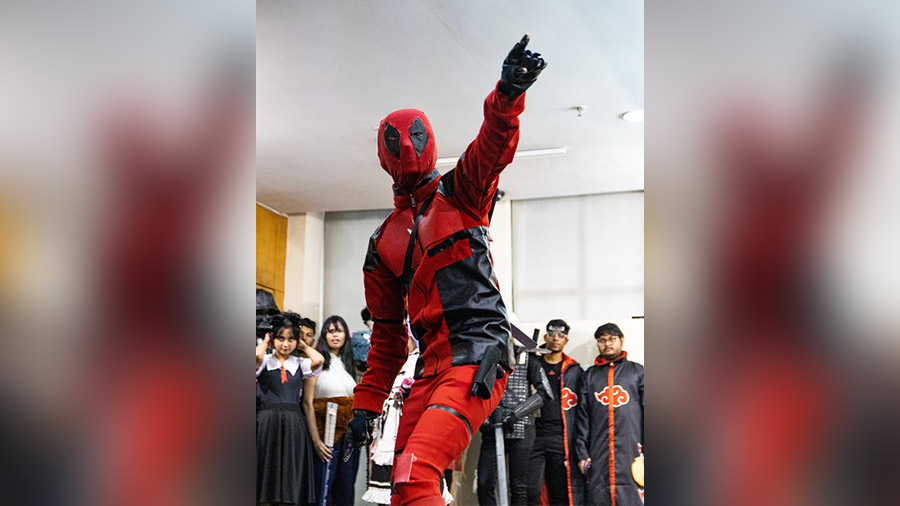 The performance category was all about enacting the character as lively as possible in front of the judges. Ankit Sengupta won over the judges and was announced the winner in the category with his Deadpool cosplay.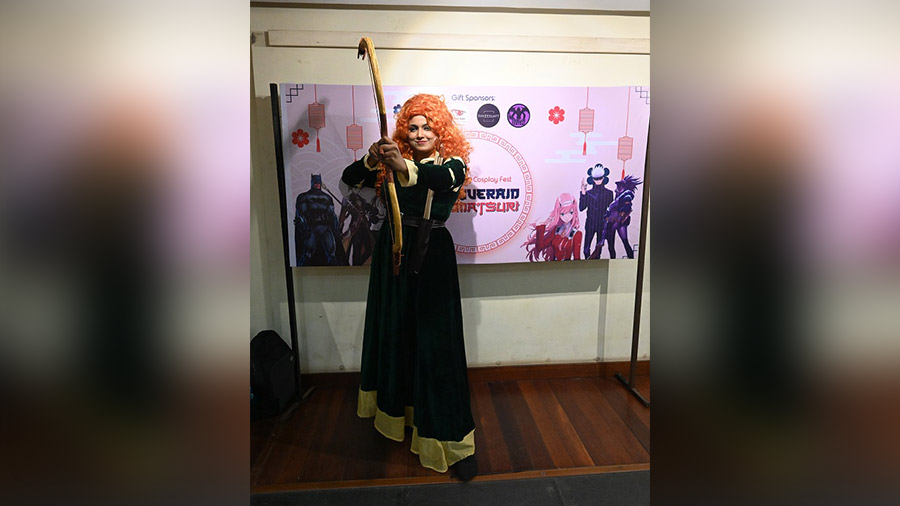 Baishakhi Das, a senior cosplayer in the city, was the judge of the performance segment along with Sohom. Baishakhi came to the venue in Merida avatar. "Organising this event was a mammoth task and we faced several hardships. But in the end we made it possible," Baishakhi said.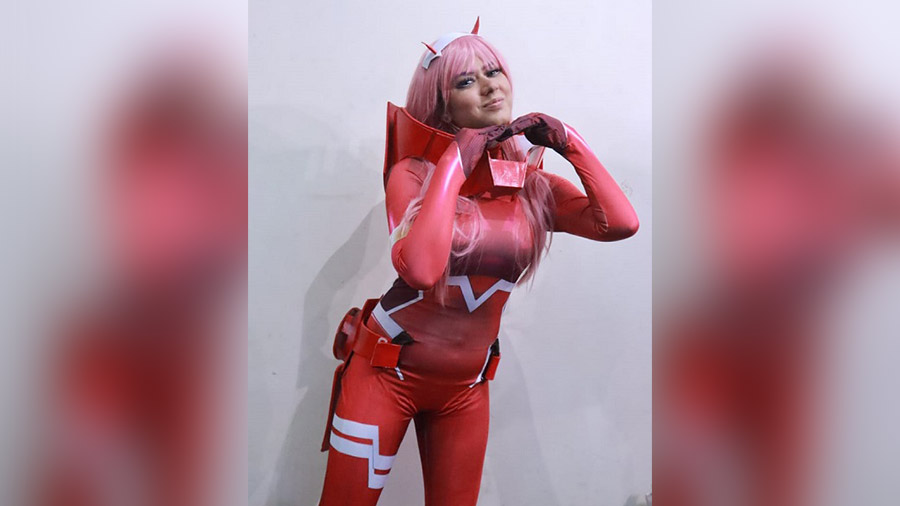 Esha Singh, another senior cosplayer, judged the creativity segment. She also stunned the audience with her Zero 2 costume.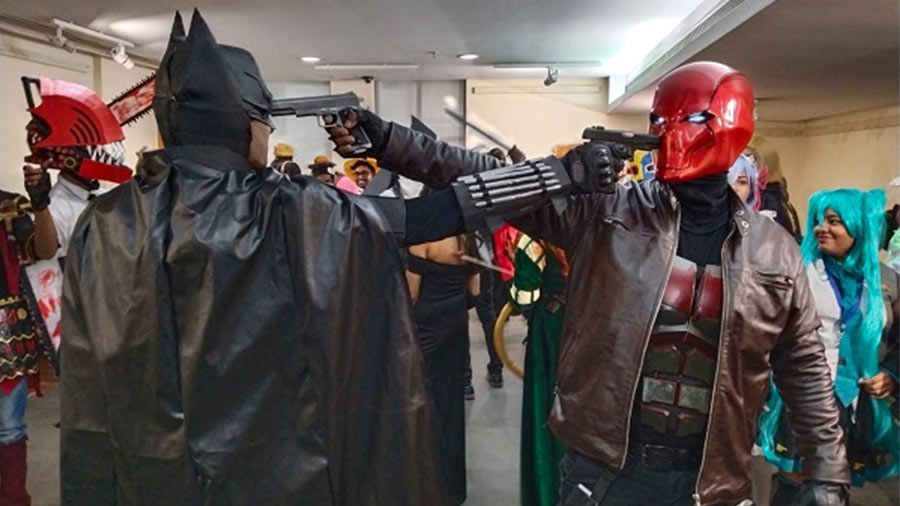 Between and after the competitions, the participants enjoyed themselves. Batman and Red Hood cosplayed by Shaurya and Souvik Mitra were seen entertaining the audience.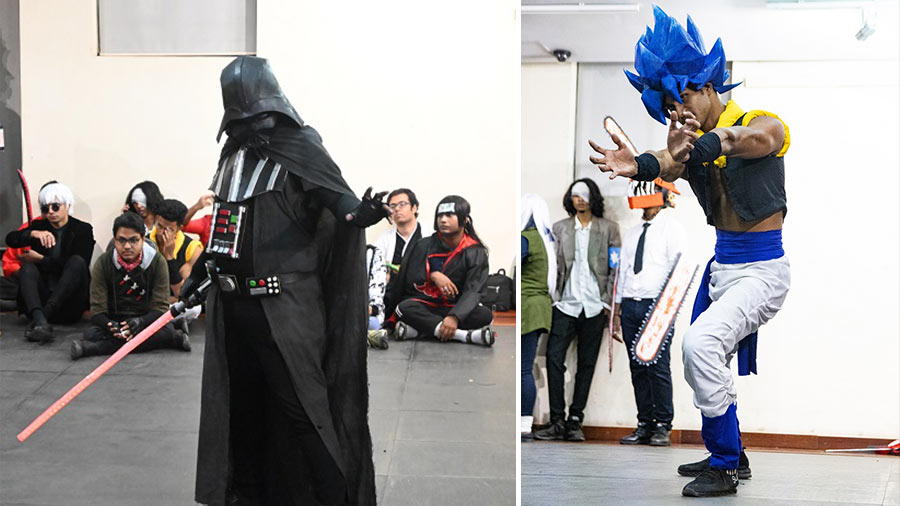 Darth Vader (black) by Abash Biswas and Gogita (blue hair) by Sumit Dey were big hits too.