The journey of a country is not just confined to the pages of a history book. Sometimes it can be experienced in the form of an exhibition that has been curated to provide a glimpse into the changing times through visual arts.
CIMA's latest exhibition, Colours of Freedom: Art From Independent India, attempts to reflect and assess the visual space shaped by 75 years of freedom through the works of over 50 leading visual artists across genres and across generations starting from 1947 right to the present. First shown at their own gallery in Kolkata in June, where it was very well received, the exhibition was opened at the India Habitat Centre in Delhi on November 1 in the presence of actress Sharmila Tagore, stalwart artists like Paresh Maity, Subodh Gupta, Yusuf and Shakti Burman and other dignitaries, including British High Commissioner to India Alex Ellis and British Council Director Arts India Jonathan Kennedy.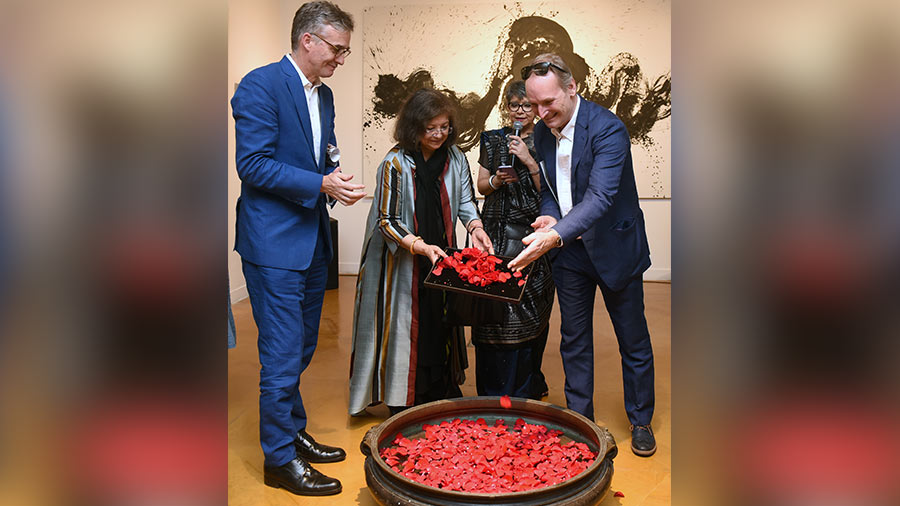 L-R: Alex Ellis, British High Commissioner with Rakhi Sarkar, Pratiti Basu (Chief Administrator, CIMA) and Johnathan Kennedy (Director Arts, British Council)
On till November 9, the exhibition curated by Rakhi Sarkar, director of CIMA, showcases artworks by veteran and young Indian artists along with excerpts from landmark films like Satyajit Ray's Pather Panchali, featured textiles like the sami quilts made by the snake charming community of Rajasthan and indigenous subaltern art like the patachitra and Gond paintings.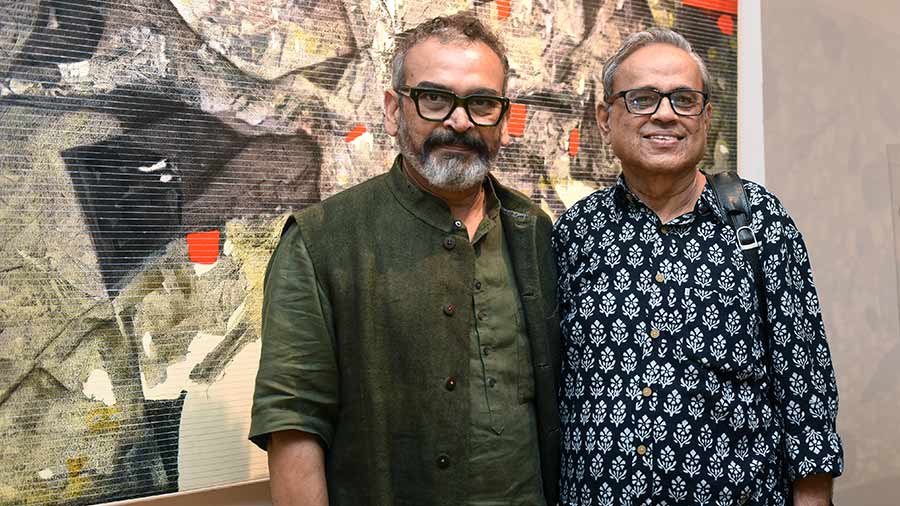 Artist Subodh Gupta and (right) the former Director of Bihar museum and practicing artist from Bhopal, Yusuf
"Indian art has imbibed the essence of various cultures and civilisations and created a fascinating visual vocabulary which is uniquely its own. Colours of Freedom is all about celebrating that wonderful amalgamation of ideas, forms, iconography and colours resulting in a unique and magical experience," said Sarkar.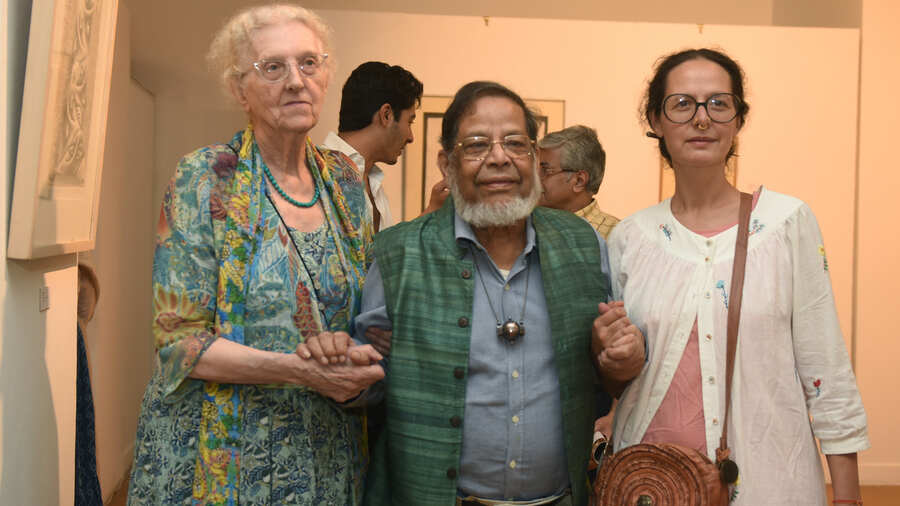 Shakti Burman and his family
The exhibition in Delhi will be slightly different from the one in Kolkata with artwork from more artists added to the collection as well as newer artwork from exhibited artists like Jogen Chowdhury, Paresh Maity and Lalu Prashad Shaw. Artworks by Manjit Bawa and Arpita Singh, borrowed from Nitin Bhayana Collection, are also being shown.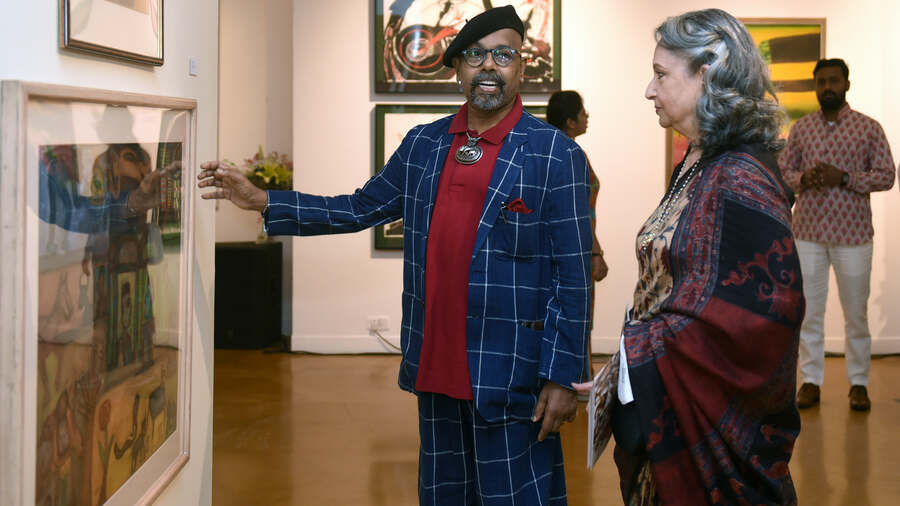 Paresh Maity with Sharmila Tagore
"I am glad that CIMA has brought this wonderful and very important exhibition to Delhi. It says so much. I love the idea and the way you have curated the exhibition. Especially the mix of visual art, textile and film. I like the use of the words freedom and independence because artists do have the independence of creating, of moving forward and backward in time. The exhibition also celebrates the diversity of India through the artworks," said Tagore, who has been a CIMA regular.