Tucked away at the edge of New Town and Salt Lake Sector V, lies an ecological haven – the East Kolkata Wetlands. Barely a few kilometres from the bustle of the city, this space has lush greenery and tranquil water bodies, providing a cool breeze that transports people to a place where time stands still. In order to emphasise upon the importance of environmental conservation and introduce Kolkattans to these spaces, The Heritage Committee of The Bengal Chamber of Commerce and Industry (BCC&I) organised the inaugural edition of BCC&I Pedal through Heritage, partnered by My Kolkata, on June 4.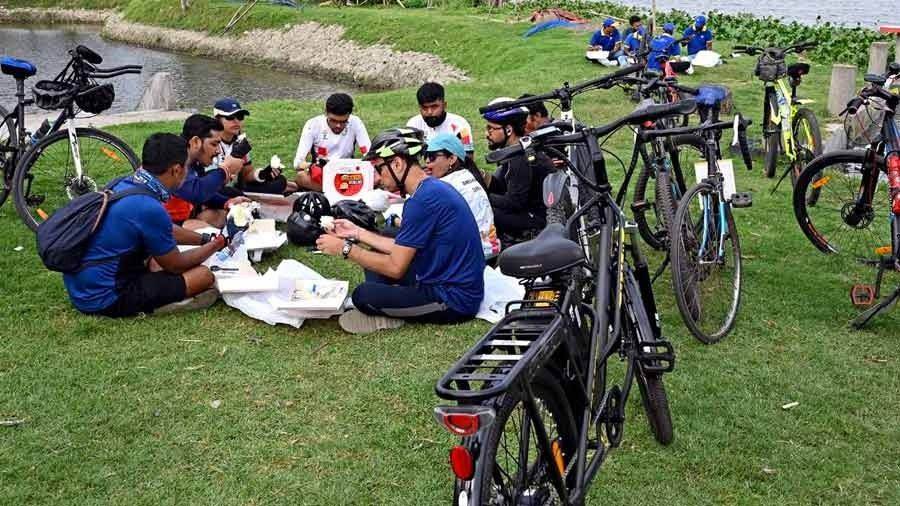 The cyclists had a refreshing start to their day after a ride to Chacker Bheri Picnic Spot with breakfast from Chowman
Amit Datta
The event brought together 60 cyclists, across age groups and demographics, to the New Town Business Club at 6am, to jointly celebrate World Bicycle Day and World Environment Day. Supported by the East Kolkata Wetlands Management Authority and the New Town Kolkata Development Authority, these cyclists were given a guided tour of the East Kolkata Wetlands, and had its ecological importance explained while riding past it.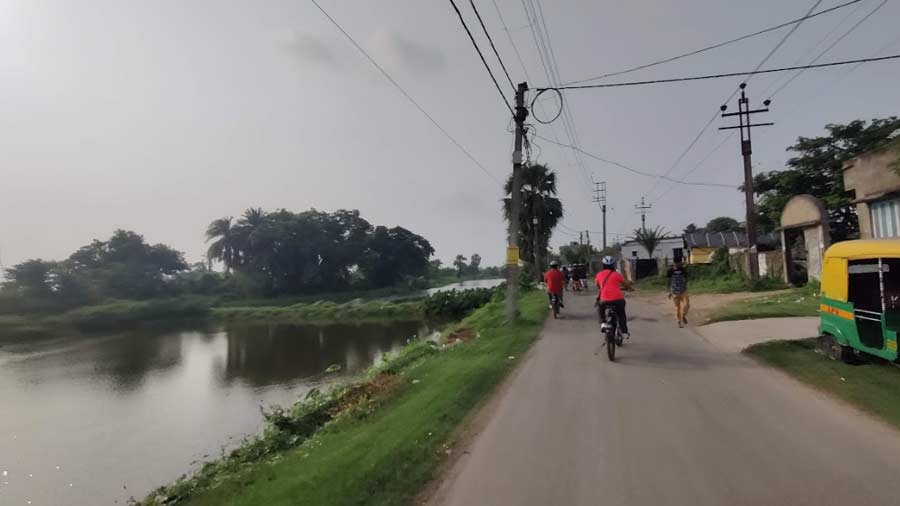 Towering highrises were replaced by green trees and still ponds
Vedant Karia
It was a first-of-its-kind event not just conceptually, but also in practice. In keeping with the pollution-free mantra, e-cycle company Motovolt provided 30 participants with electric cycles. The cyclists also enjoyed a unique breakfast in the lap of nature at the Chacker Bheri Picnic Spot.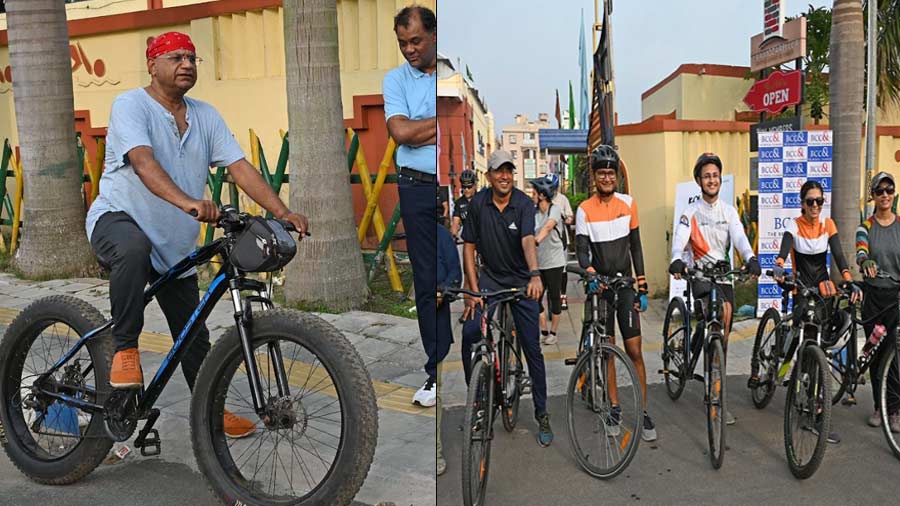 (Left) Dr Alok Roy, chairman of Medica Hospitals, inspired awe with his massive mountain bike. 'The cool weather helped celebrations for World Bicycle Day and World Environment Day. The event took care of health and wealth, besides providing immense satisfaction,' he said; (R) This group of cycling enthusiasts drew attention with their coordinated jerseys
Amit Datta
This was a big step by BCC&I in its mission of environmental heritage restoration, which would not only boost the economy, but also preserve the ecological balance essential for the continuance of biodiversity.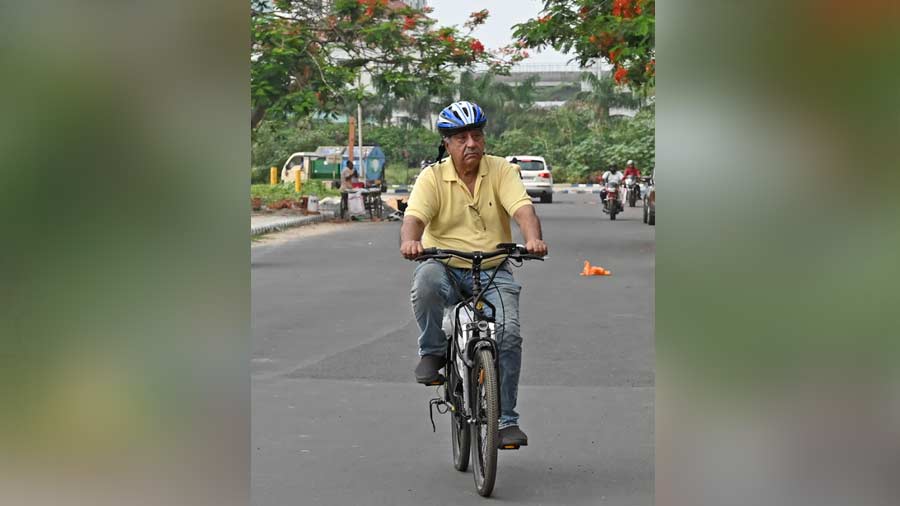 G. M. Kapur, chairperson, Heritage Committee, BCC&I
Amit Datta
"I am glad that we got to gather together for such a great occasion. The idea behind the exercise was to create awareness about the heritage of our environment, and the wetlands are especially important to Kolkata as they flush out all the city's toxins. All of us need to join hands to save the environment." said G. M. Kapur, chairperson, Heritage Committee, BCC&I.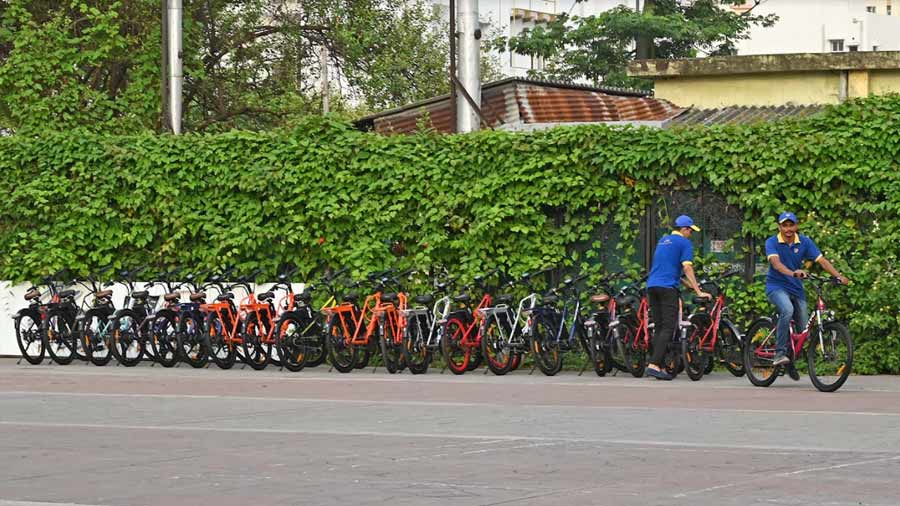 Those who couldn't bring their own cycles rode e-cycles by Motovolt
Amit Datta