Club Verde, in association with The Telegraph, presented their 31st night called Backlight Bash, which was quite a dazzling affair. It was a night filled with sensational music and exciting events for guests to participate in. From ramp walks to special water drums, Club Verde made sure it kept its floating 400 people crowd mesmerised. The dance floor was never an empty spot; guests spared no moment to express themselves as DJ Kavisha dropped some cool beats. Subhashish Bhowmick performed some peppy Bollywood numbers and Suman Dey blasted the water drums. As emcee Teesta began the countdown, the crowd erupted with joy as they welcomed 2023 together.
MIDNIGHT MOMENT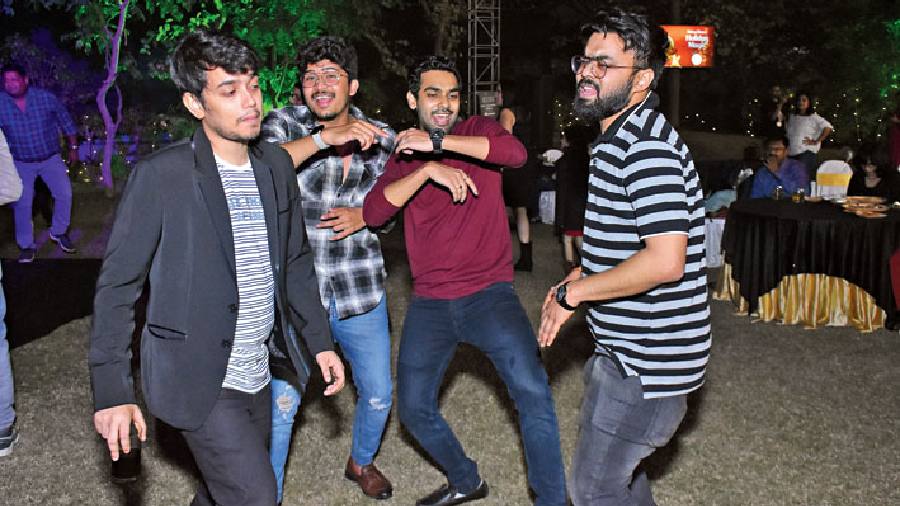 As the clock struck midnight, (l-r) Rohan Ghosh, Souvik Banerjee, Surojit Das and Pathikrit Roy couldn't resist making it big and desi on the dance floor.
MUSIC
(L-R) Subhashish Bhowmick belted out Bollywood chartbusters, while DJ Kavisha blasted some popular Bollywood dance numbers and electrifying beats for the high-spirited crowd at Club Verde. The most exciting moment of the night was the special water drums played by Suman Dey. He played along as DJ Kavisha dropped the thrilling beats. The water glistened with the lights as it bounced off the drums.
ORGANISER SPEAK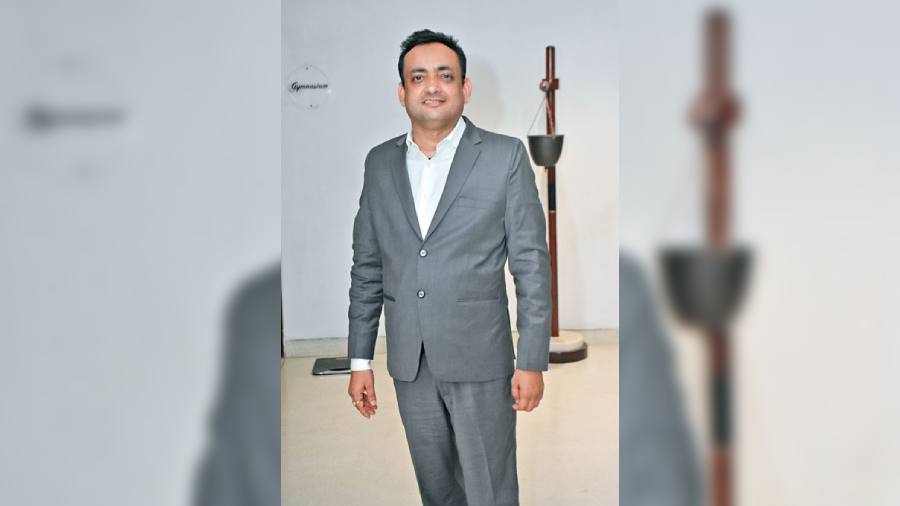 "We are very happy with the response we have got. Our focus was to bring all our patrons with their family members together. We wanted to organise a good event with a gala buffet to welcome the New Year, so you can see that the place is totally full. This was the first year after Covid, and we did a lot of events this year and got overwhelming response on all the events. We are hopeful that next year too, we will have a lot of footfall. On this note, I wish all our patrons a very happy new year, and promise and commit on behalf of our group that we will take our hospitality to the next level," said Manish K Pandey, business head, clubs, Ambuja Neotia Group.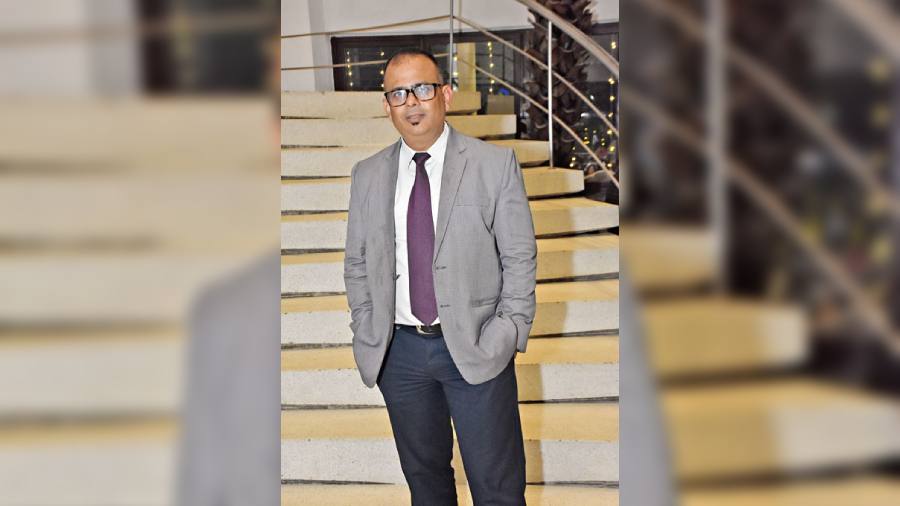 "We are celebrating 31st night, we are overwhelmed with the very good response. People are enjoying it a lot. We are maintaining Covid protocols also. I wish good luck and good health to all of you. Happy New Year!," said Avijit Mukherjee, club head.
SIP 'N' BITE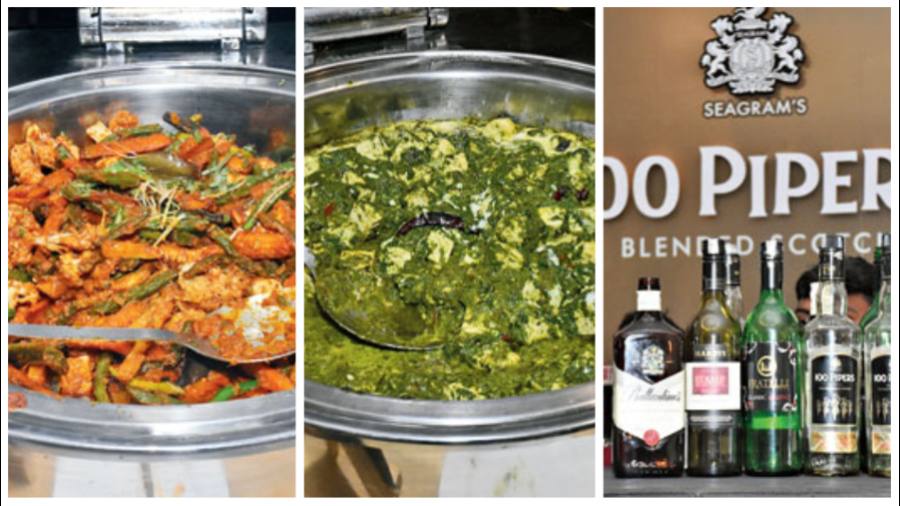 The F&B options at Club Verde totally represented the hospitality of the Ambuja Neotia group. From Mughlai varieties to Chinese, a plethora of yummy veg and nonvegetarian delicacies, the food was a highlight of the night. The dessert platter had multiple options in cakes and sweets for the guests to grab a bite.
Eastern Metropolitan Club's new Year's eve celebrations
Eastern Metropolitan Club organised their New Year's Eve, in association with The Telegraph, where the vibe was absolutely lit and electric. The members took to the stage as soon as the dance and musical performances began. Performances by the Z4 Dance Troupe, Adnan Ahmad and Deepmala kept the crowd entertained. There was also a delicious array of food and drink options, and a delectable spread of starters for the members to enjoy. The vibe was homely, yet every member had the spirit to be themselves as they bid adieu to 2022, and hoped for a refreshing 2023. Glimpses.
MUSIC AND DANCE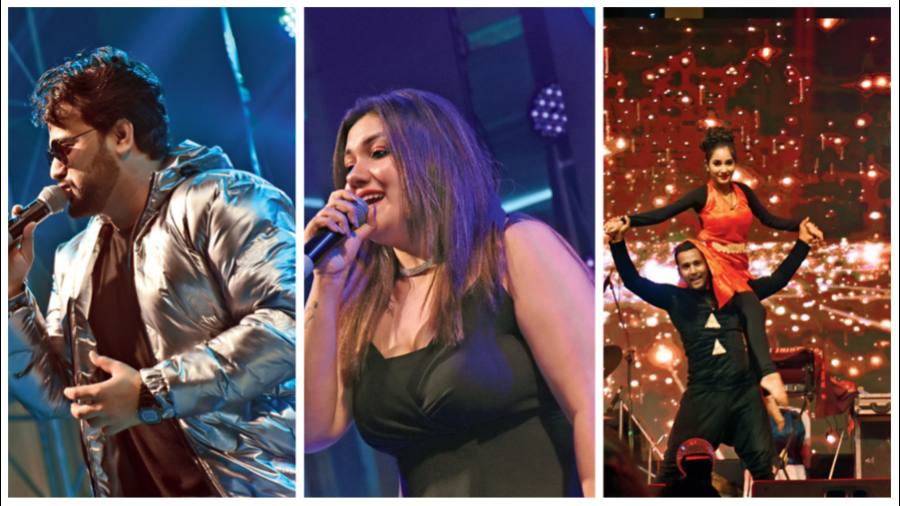 The evening was one of musical brilliance, from Adnan Ahmad to Deepmala performing some peppy retro and Bollywood classics. The Z4 Rockers performed a dance ensemble with a range of jaw-dropping acts of both Indian and Western styles, setting the stage on fire.
CLUB SPEAK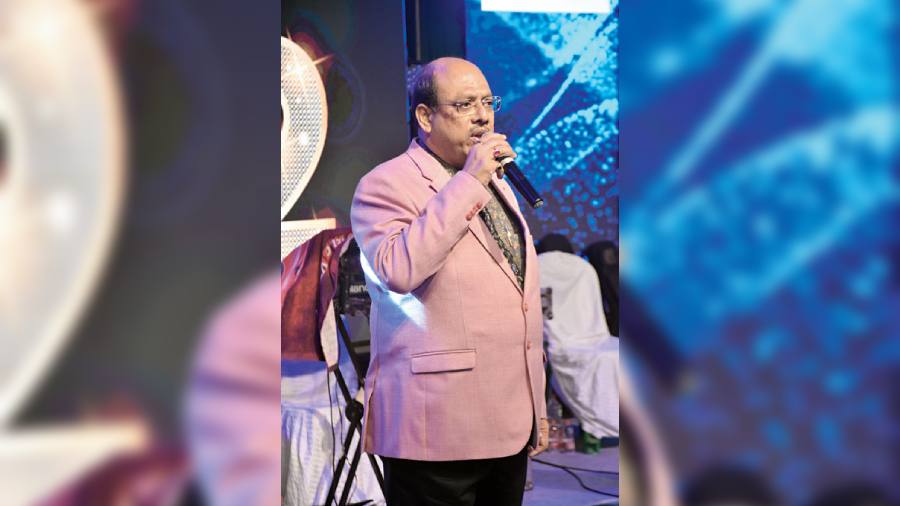 "I wish everyone a happy New Year as we draw to a close of the year 2022. We look forward to 2023 with a lot more excitement and entertainment. Also, we would focus a lot on sports and other activities too. We have a very vibrant crowd today and we are expecting a footfall of over 1,200 people. It is going to be an enjoyable evening with a spread of food, fun, dance, music and a lot of other activities," said Sanjeeb Ghosh, club secretary
MOOD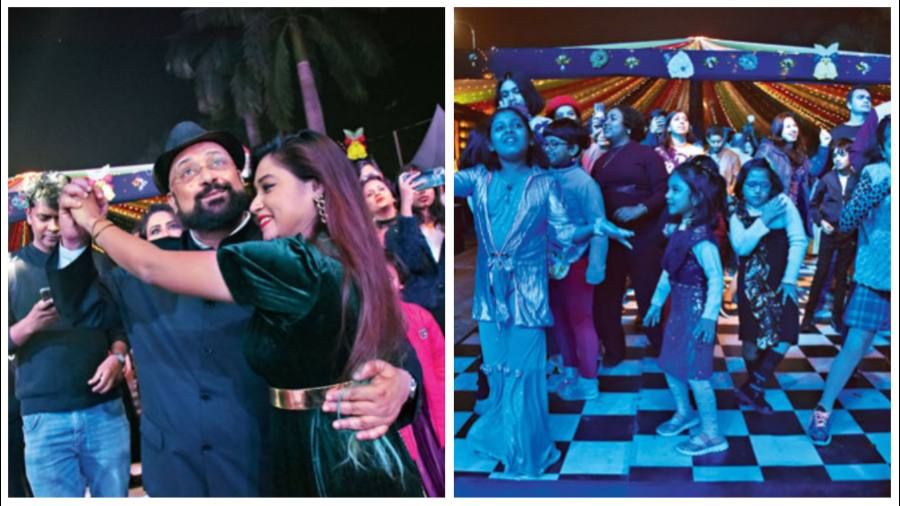 As Adnan rolled in some Bollywood hits, the old and the young took no time to come over and express themselves on the buzzing dance floor. Kids were definitely the most lively performers for the evening. They showed off some funky moves and grooved and hummed to every track, retro or new.
Pansy and Sandy pose in front of the glittering gold backdrop as they wind up the year together. "We couldn't travel because of the pandemic. So, we've made up our mind that we'll go to Singapore in January itself," said Sandy
SIP 'N' BITE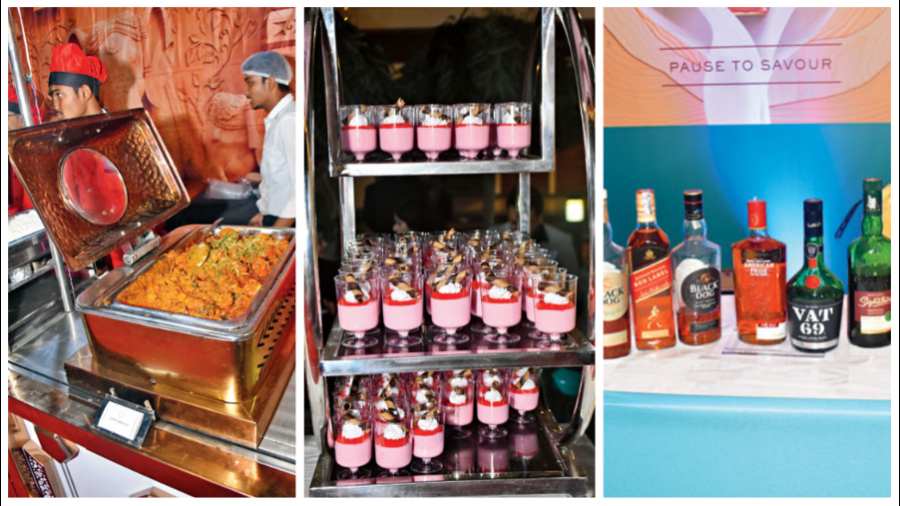 There was a delectable spread of both vegetarian and non-vegetarian appetisers. Salli Chicken was a speciality for the evening. There was a wide array of mouth-watering desserts for the guests to choose from, from Mango Firni, Gajar Mewa Halwa to Raspberry Syllabub and ice cream. And to top all of it up, there was a wide range of drinks being served to set the mood right.
Pictures: Satyajit Bhattacharya