Vendors want to return to Sakchi market as veggie stocks rot
Steel city sabji sangh claim losses to the tune of Rs 5 lakh in two months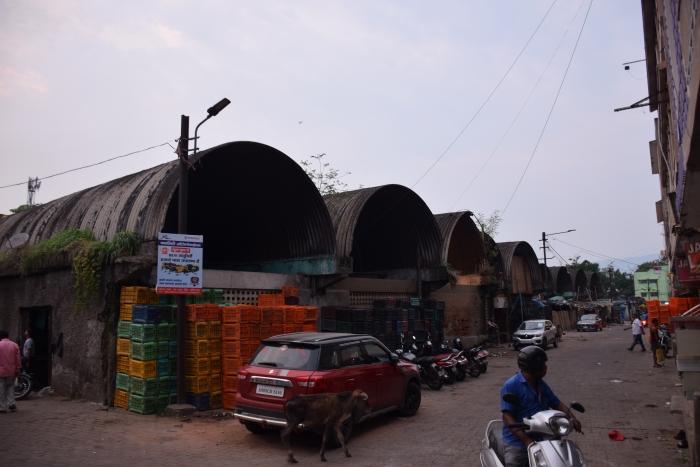 ---
---
The Wholesale Sabji Vikreta Sangh in Jamshedpur has suffered a loss of more than Rs 5 lakh in the past two months, as a result of inadequate storage facilities during the Covid-19 pandemic.
The Sangh, a voluntary group of 60 vegetable vendors, has now requested the East Singhbhum deputy commissioner, Ravi Shankar Shukla to allow them to sell their vegetables from the Sakchi wholesale market, their original place.
In early April, the East Singhbhum district administration had identified a number of temporary open markets for vegetable vendors to let people follow social-distancing norms.
The vegetable sellers became the worst sufferers as their stocks rotted due to extreme weather conditions in the past two months.
The Sakchi vegetable market was shifted to the mini bus stand.
"The produce we sell is left overnight under open sky. Be it extreme heat or rain, we have suffered losses. If we transport the stock to the store house in the Sakchi wholesale market, it costs us a lot. Therefore, most of us are forced to leave it there overnight," said Ranbir Mandal, the joint secretary of the organisation.
A few representatives of the Sangh have already submitted a memorandum to Shukla regarding this issue.
Members of the association said other vendors across the city have been facing the same problem but strict restrictions during the pandemic have compelled them to sell from the temporary markets.
"The Sakchi wholesale market has storage facilities. Thus the wastage is minimised and so are losses. Vendors like us only sell green vegetables and tomatoes which can't be preserved for a longer duration. But here in the open market, each one of us have faced financial loss. We have assured the officials of the administration that we shall follow all social-distancing norms in our shops too," said Mandal.
The East Singhbhum administration officials said they shall decide in a day or two.