Two days of heavy rain floods low-lying areas of steel city
Three rivers flowing close to danger mark, but Met office sees respite
---
---
There was a flash-flood-like situation in several low-lying areas of the steel city since Wednesday night caused by two days of incessant rain coupled with the opening of sluice gates of Bankabal dam in Mayurbhanj district of neighbouring Odisha.
The heavy rain also prompted the state water resources department to open two sluice gates at Chandil dam.
Jhinkpani in West Singhbhum district also become an island, cut off from all sides.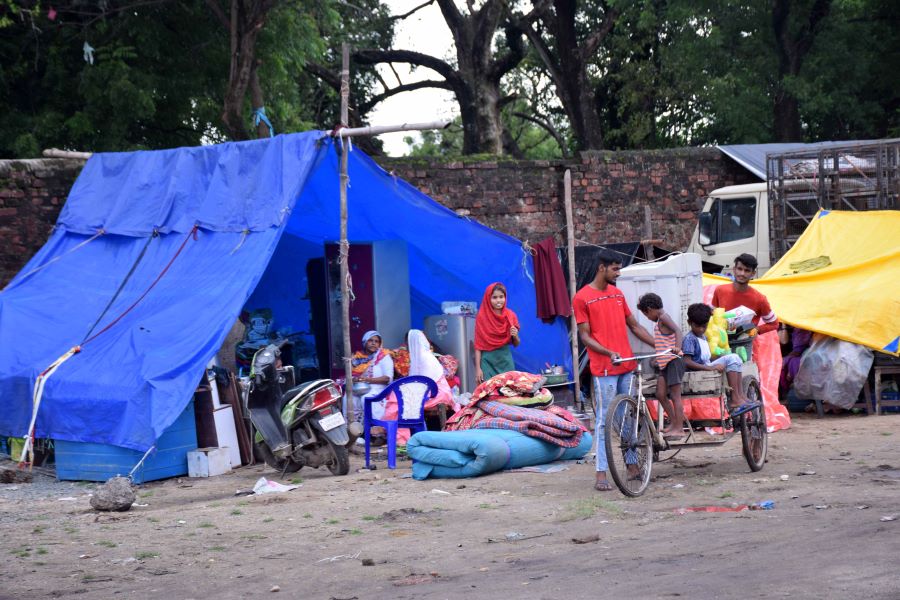 Koel river in West Singhbhum, Subernarekha in Mango and Kharkai in Adityapur were flowing close to the danger mark on Thursday. Water entered houses in several low-lying areas of Mango, Bagbera, Jugsalai and Kadma.
The worst hit areas were Naya Buster at Bagbera, Sankosai and Daiguttu in Mango, Shastrinagar in Kadma and Garib Nawaz Colony in Jugsalai. Water from overflowing drains also entered several houses at Birsanagar, a slum.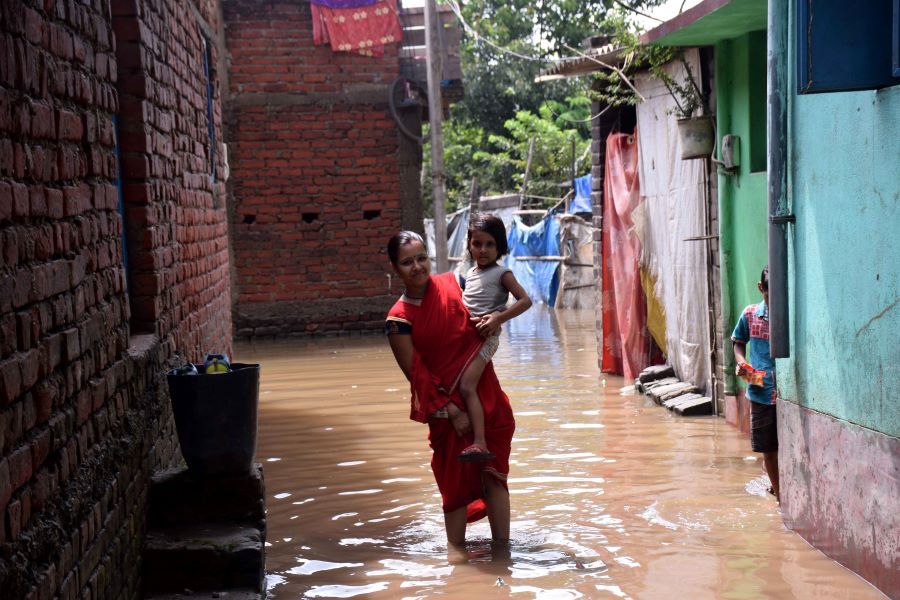 The district administration also alerted residents. It made announcements using public address systems, asking people in low-lying areas to shift to higher ground.
Sub-divisional officer (Dhalbhum) Chandan Kumar said: "We are monitoring the situation and have appealed to NGOs and social bodies to assist us in relief operations."
However, the weather is likely to improve from Friday, indicated the Met department.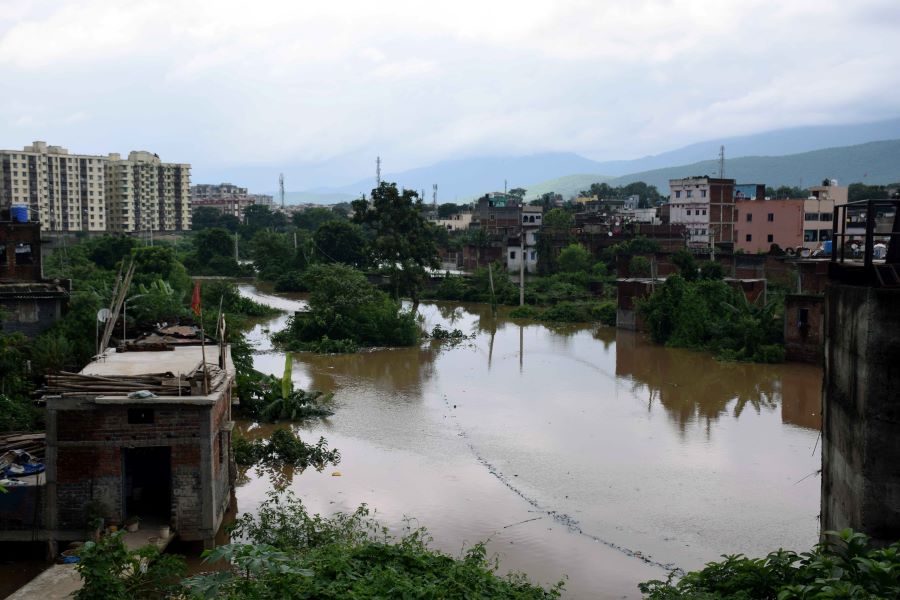 "The low-pressure, which originated from the Bay of Bengal and resulted in heavy rains especially in southern Jharkhand since Tuesday has moved towards northwest. It is gradually becoming weak," said S.D Kotal, director of Ranchi Meteorological Centre.
The low-pressure resulted in heavy rain in several districts of Jharkhand since the last two days. Jamshedpur, Seraikela, Khunti, Simdega and several places in West Singhbhum recorded a rainfall of over 100mm during the past two days.
Weather experts were hopeful that this year, rainfall in the steel city, which is in East Singhbhum, would cross the average normal of 1,100mm by end of the monsoon season. So far, East Singhbhum district has recorded 1,039.2 mm rain against a normal of 824.8 mm, which works out to a surplus of 26 per cent.
On Thursday, the state's deficit stood at six per cent. Jharkhand as a whole has so far experienced 743.7mm of rain against a normal of 787.5 mm.
"The monsoon trough is active and is expected to result in more rain over Jharkhand later this month," said a duty officer at IMD's Patna Met Centre.
Met statistics revealed that around mid-June in 2008, the local meteorological office had recorded 338.1mm, the highest ever in Jamshedpur — prompting the state government to call in the army to help in relief and rescue.