Trash at Bagbera rail colony stinks for 6 months
Tatanagar railway data reveals there are over 2,700 railway quarters which generate daily domestic wastes of 600 cubic feet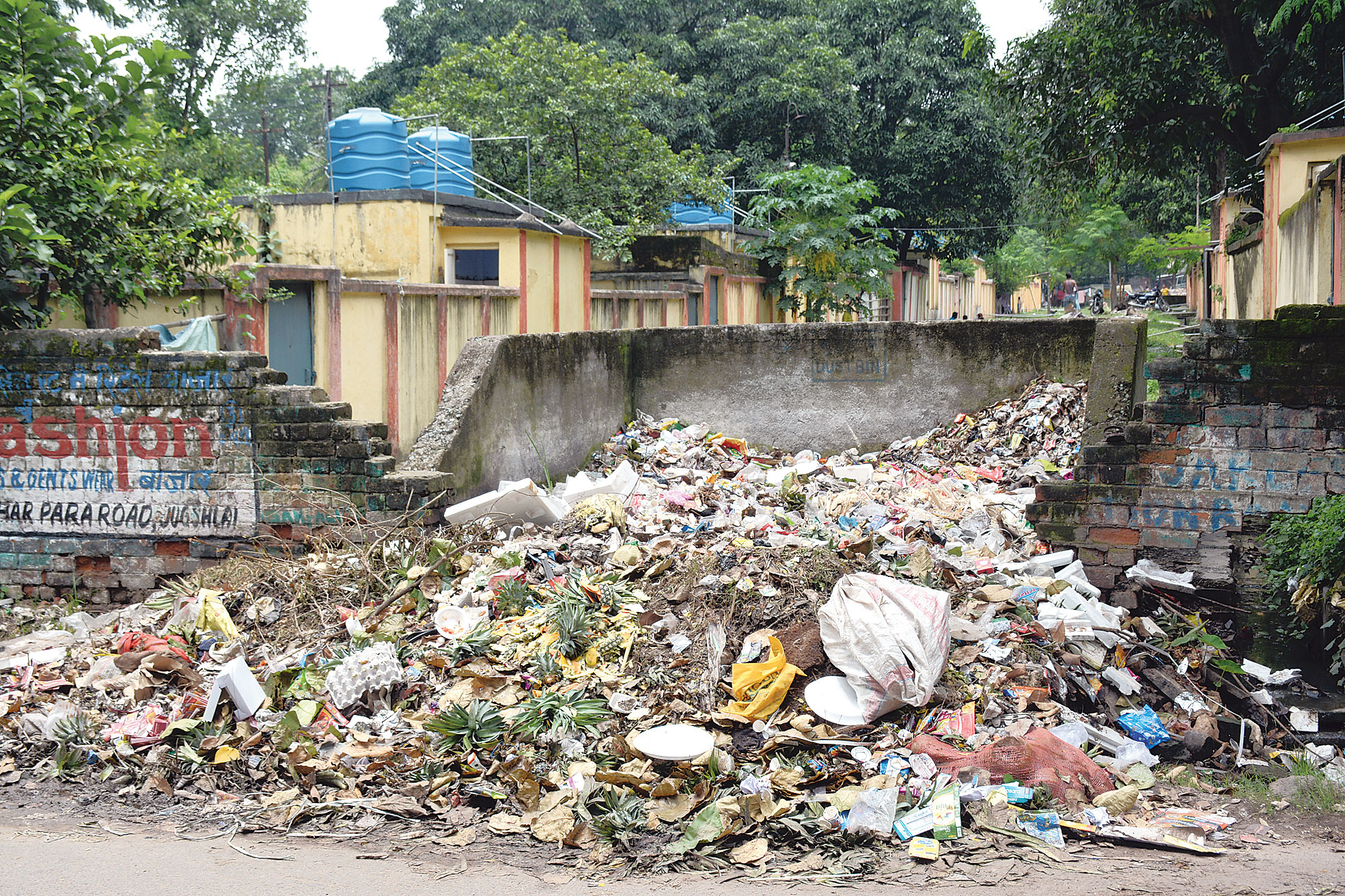 ---
---
Domestic waste, plastic bottles, polythene bags, leftover edibles and unmentionables dot both flanks of the road. Heaps of garbage kick up stench. Residents have no other choice but to endure the filth and stench.
Welcome to a hellhole called Railway Colony at Bagbera near Tatanagar railway station, where trash is not removed for months on end.
Resident Rajesh Pattnaik said Bagbera Railway Colony was dirty because the health department of Tatanagar railways had stopped waste disposal for several months now.
"The littered wastes along the main thoroughfare and bylanes give a shabby look. We have complained to railway officials but to no avail," he said.
There are six railway colonies in Jamshedpur, Carriage Colony, Loco Colony, Golpahari, South Colony, Traffic Colony and Bagbera Colony, all clustered closely, but the last one is the biggest. Garbage is a problem in all. But because Bagbera is the biggest, the garbage problem is the most acute here.
Chief health inspector Srimanta Dutta admitted that trash was not being removed. "Garbage removal has been held up for about six months now as no (cleaning) agency has been appointed," he said. "Usually, a private agency is offloaded the job of trash disposal. But, the agency appointed six months back did not turn up. A re-tendering process was done and this time a Adityapur private party bagged the job. But, just like the previous agency, the new one has failed to turn up so far to deposit the mandatory performance guarantee amount. Under the norms, if the party fails to turn up in another 20 days we will have to again terminate the tender," said Dutta.
Till a time another agency is entrusted with the job, Dutta said they would invite another party for garbage removal on quotation basis for two months.
He also rued the fact that apart from railway quarters there numerous illegal slums, khatals (cowsheds) and makeshift markets had cropped up in the area, increasing the generation of garbage.
Tatanagar railway data reveals there are over 2,700 railway quarters which generate daily domestic wastes of 600 cubic feet. Ideally, a truck makes three trips daily to ferry the daily waste generated by the railway quarters.