Three-day conference on tribal philosophy
Scholars from across the country and abroad to deliberate on various aspects of tribal philosophy in the conference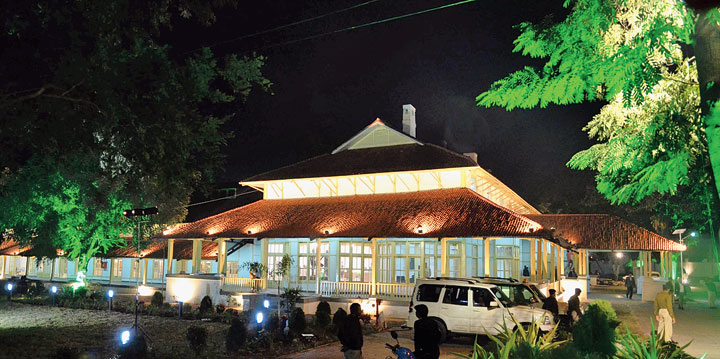 Audrey House, where the conference would be held, in Ranchi
UB Photos
---
Ranchi
|
Published 11.01.20, 07:13 PM
|
---
A three-day international conference on tribal philosophy, the first of its kind in the state if not in the country, will begin in Ranchi on January 17.
Ranendra Kumar, director of Dr Ram Dayal Munda Tribal Welfare Research Institute, on Saturday said the conference would be held at Audrey House where scholars from across the country and abroad would deliberate on various aspects of tribal philosophy.
"Governor Droupadi Murmu and chief minister Hemant Soren will inaugurate the conference. Union tribal affairs minister Arjun Munda will be present at the concluding session on January 19," Kumar informed.
According to the concept note of the conference, the event is an effort to answer a prominent question: Can there be a body of knowledge termed as tribal philosophy?.
It said that the world view of a community is its philosophy and that of the tribals would have to be constructed from legends, folk lores, beliefs, attitude and disposition.
The conference will discuss the origin and nature of the universe from the tribal point of view, their philosophy of religion, concept of death, heaven and hell.
"In order to reconstruct the indigenous belief system and philosophy, all elements (philosophical, ritualistic and organisational) and their inter-relation must be analysed," the note stated.
The tribals' relationship with nature also needs to be analysed to understand their philosophy, it added.
The conference will have a dozen sessions over a period of three days.
Beginning with Astro-Asiatic and Dravidian groups of tribals who live in Jharkhand, the conference will discuss philosophical aspects of other Indian tribes such as Bheel, Meena, Gond, and those living in the Northeast and abroad.