Three cops, ASI, suspended for extortion in Garhwa
E-pass or Rs 500 bribe for vehicles passing through UP border check post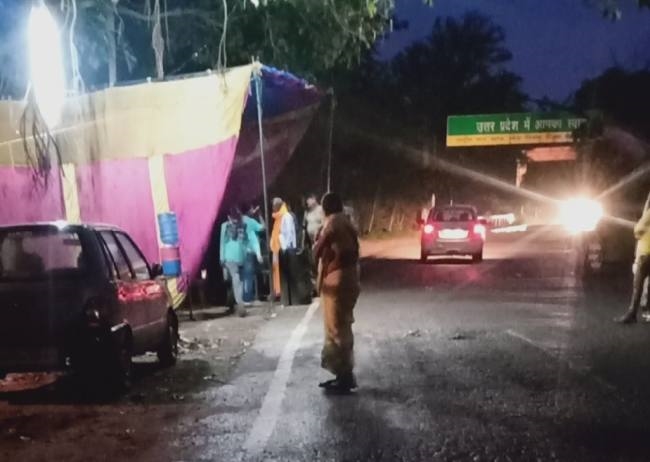 ---
|
Garhwa
|
Published 28.06.20, 08:10 PM
---
Four cops —an assistant sub-inspector and three constables— were suspended by SP Khotre Srikant Suresh Rao for allegedly stopping vehicles and extorting money from them in Garhwa.
The incident that brought the matter to light, took place at the check post on the border with Uttar Pradesh near Bilaspur village on Friday night.
A departmental inquiry has been initiated against the four, who belong to the Nagar Untari police station.
Mukund, a resident of Uttar Pradesh sent a tweet to prime minister Narendra Modi, chief minister Hemant Soren, Jharkhand Police, state public health and engineering department minister Mithilesh Thakur and Garhwa DC, on the same.
"When I was coming from UP towards Jharkhand, I was stopped at the border of and asked for an e- pass. The deputed magistrate said that if there is no e-pass, I was to give Rs 500, otherwise I would not be allowed to go," he said, asking whether the money is going to the government fund.
Similarly, 40 migrant laborers returning from Jaunpur in an overnight bus were also stopped and asked for money.
The driver had complained to SDO Nagar Untari.
Acting on this information, SP Khotre set up a two-member team including SDPO Ajit Kumar and Police Inspector Ashok Kumar Singh to probe the matter.
The allegations confirmed illegal recovery from every passing vehicle by the deputed police officers and magistrate.
"In the light of preliminary reports, ASI Amarendra Kumar, Havaldar Kamlesh Ram, constable Sailendra Kumar, and constable Anil Prasad Yadav are suspended with immediate effect. An order has been issued to initiate departmental proceedings on them," said Khotre.
During the suspension period, their headquarters have changed to Bijka Picket, Hesatu Picket, Madgadi OP and Paro Picket respectively, SP added.