The human cost of a slowdown
School can wait, hunger calls first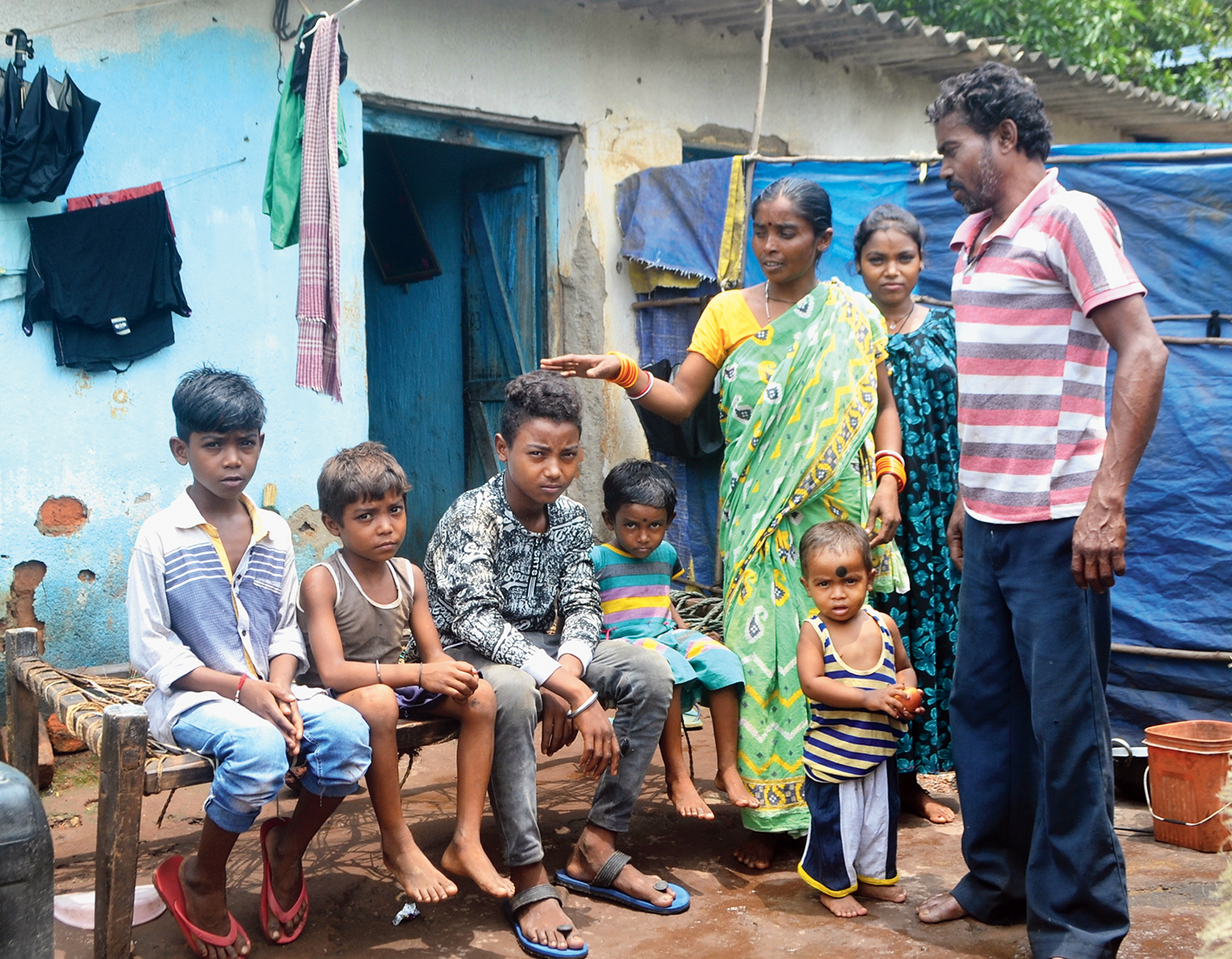 ---
---
It was a choice between survival and continuing his children's studies for Siglu Lohar, a forklift operator and driver at an industrial unit in Adityapur.
With the auto industry in the throes of a massive slowdown, 35-year-old Siglu, resident of Bidyut Nagar, a locality set up by Jamshedpur MP Bidyut Baran Mahto in Adityapur some three decades back, has decided to opt for survival — by sacrificing his children's education.
"Mere paas koi chara nahin tha. Bachchon ko shiksha to baad main bhi puri ho sakti hain, pehle to unhe khana khilana hain… (I had no option, children can continue their studies even later if they want, I have to feed them first)," said Siglu.
He used to work in Dorabji Auto Private Limited, an automobile ancillary unit, and has been laid off for the last two months. He used to earn Rs 10,000 per month.
Now, he has been forced to take up driving private carrier vans to feed his six children. He earns barely Rs 5,000 per month.
"He was very disturbed since last two months after he was forced to sit idle by the company," said his wife Baby Lohar, 28, staring at her children. "We had no option but to discontinue studies of our eldest daughter Manisha, who was in Class VIII, and two sons, Suraj (Class VI) and Akshay (Class IV), at the government school in Badrudih of Seraikela-Kharsawan. Instead, we brought them here to Adityapur. We do not how to manage things. I might have to work in some homes to help my family."
The education at the government school was free but they had to send some amount to their relative for feeding their children and help them continue their studies.
"We had to keep them in Seraikela-Kharsawan as our house in Adityapur is too small," said Siglu. "However, now we stay packed in the small house and hope that things improve in future."
Such tales of despair and dashed hopes are common in Adityapur with the auto industry showing no signs of revving back to life.
"I used to earn nearly Rs 13,000 per month working as a CNC lathe machine operator. But for the last three months my payment has nose-dived to between Rs 5,000 and Rs 6,000 and I have told my mother not to go ahead with plans of my marriage at the moment," said Jay Mondal (21), a native of Purulia in Bengal who has been staying in Ichapur under RIT police station limits for the last two decades and is employed in Dilip Engineering Private Limited in Phase II of Adityapur Industrial Area.
"We do not know what to do during the forthcoming festive seasons as my mother is dependant on me after the death of my father, who was also a worker in Adityapur Industrial Area, five years back," Mondal rued.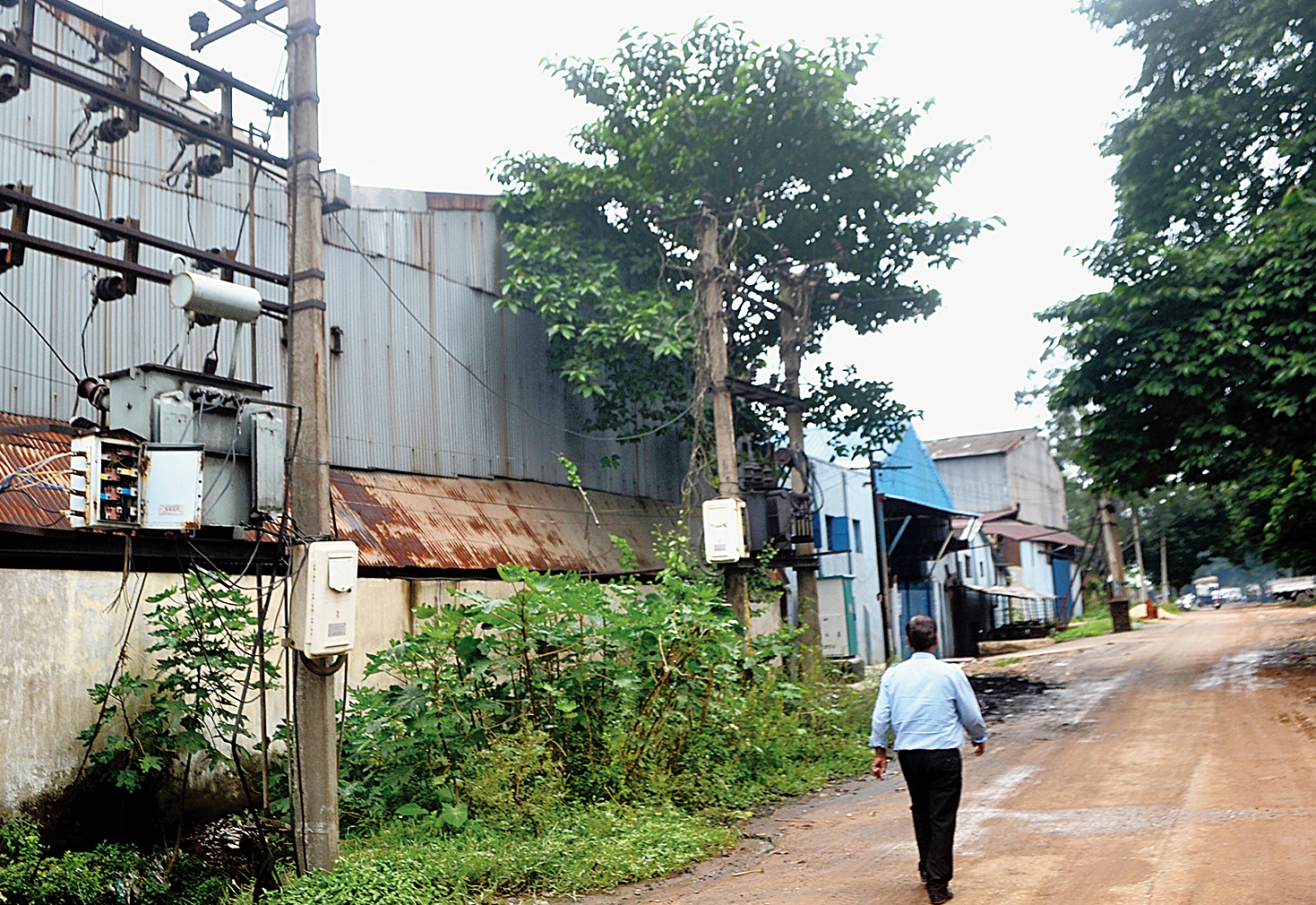 The domino effect of the slowdown on the automobile ancillary units in Adityapur and nearby Gamharia that are largely dependent on Tata Motors is not confined to just factory workers.
"I am contemplating a shift to some other business as it would be very difficult to manage things with the current state of affairs," said Bajrang Nayak, owner of Vickey Bhojanalaya in Phase I of Adityapur industrial area.
"I used to earn more than Rs 4,000 daily from my small eatery which used to be brimming with workers. Now there is hardly any worker; the sales have decreased drastically and in the last one month I have barely earned Rs 20,000. I was forced to ask three of my helpers to leave the eatery with a promise to seek their help again if the situation improves. I am now planning to migrate back to my native Chandil."
Desperate industry heads have shot off SOS letters to the Centre.
"The industries have suffered losses to the tune of Rs 1,000 crore in the last four months," said Ashok Bhalotia, president of Singhbhum Chamber of Commerce and Industry (SCCI), and also managing director of Bhalotia Engineering Works and Bhalotia Auto Products in Adityapur industrial area Phase 7.
"Even traders in Adityapur and other areas are incurring losses due to decreasing purchasing power of workers. We want the government to intervene and dole out a special package for the automobile sector immediately. We have also written to chief minister Raghubar Das to impose complete ban on leading automobile producers like Tata Motors on procuring spare parts from other states," Bhalotia added.
Sameer Singh, general secretary, Laghu Udyog Bharati, Seraikela- Jamshedpur, said that out of 1,800 units in Adityapur Industrial Area, nearly 1,400 were ancillaries of Tata Motors and have been affected by the slowdown in the auto giant.
"More than 700 units have been declared NPAs (non performing assets) while others are working only three-four days a week," said Singh, who also owns Singhel Engineering in Adityapur Industrial Area third phase.
"The functional units have to pay fixed amount for security, electricity and bank loan interest which is making them incur further losses. We do not see any chances of revival in the automobile segment at least in the next four-five months."