Tata Steel's youth conclave 'Dhwani' to go online on January 11, 12
Event aspires to provide a platform for youngsters to network and voice their aims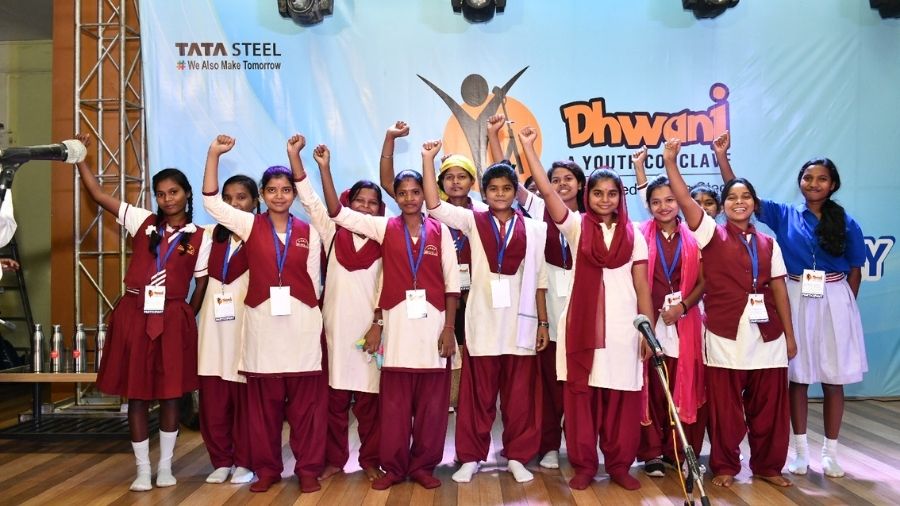 ---
---
The Tata Steel Foundation will be organising its youth conclave "Dhwani" on January 11 and 12 on virtual platforms, coinciding with the National Youth Day.
Revolving around the United Nations' theme for International Youth Day, Dhwani aspires to provide a platform for youngsters to network and voice their aims.
More than 1,000 young minds from across Jharkhand and Odisha will come together to absorb multifaceted perspectives from eminent thinkers, change-makers , subject-matter experts and also share ideas and action plans for social change.
Dhwani, in alignment with the UN theme, will be exploring 'Youth Engagement for Global Action'.
Managing director and CEO of Tata Steel T.V. Narendran will address children on the inaugural day. Chanakya Chaudhary, vice-president (Corporate Services), Tata Steel will share his perspective on 'Representation in Key Decision Making Processes'.
The sessions will discuss and bring to light some of the most outstanding examples of youth engagement in the areas of education, climate action, economic development and youth representation.
The conclave aims to explore opportunities for youth participation and meaningful engagement in the decision making process, while echoing the voice of youngsters from remote areas and their drive to make a difference.
"Tata Steel Foundation through its programmes across Jharkhand and Odisha has the privilege of meeting and working with youngsters whose perspectives and stories must receive a broader platform as we are convinced that they are going to lead the charge towards the India of tomorrow," said Sourav Roy, chief, Corporate Social Responsibility ( CSR) of Tata Steel.
"Dhwani aspires to be that platform and brings together these youngsters with a hope that their passion for social change and stories of personal determination will reach the larger narrative in policy and practice," he added
So far, the conclave has witnessed participation from more than 1,500 youngsters from across Jharkhand and Odisha and experts on youth issues, youth icons, academicians, development practitioners, spiritual teachers and humanitarians from across India.
Pravin Nikam, founder of ROSHNI Foundation & National Youth Awardee 2016, and Chakravarti Singh Rathore, District Magistrate, Jajpur (Odisha) will also interact with participants during the two-day online event, among other distinguished speakers.