Tata hospital reports 47 cases of Delta variant in second wave
Overall positivity rate continues to decline in steel city with a dip from 17.13% to 2.06%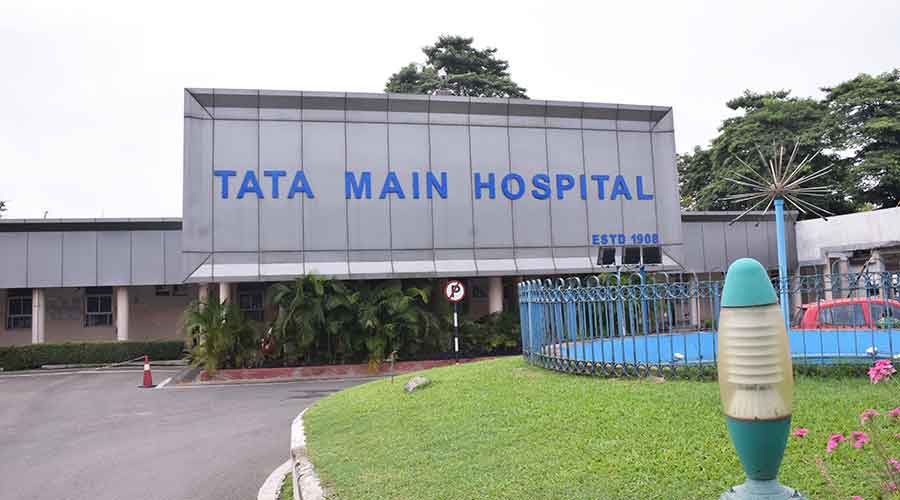 ---
---
The Tata Main Hospital has reported 47 cases of the highly transmittable Delta variant (or B.1.617.2 ) of Covid-19 infections , during the second wave of the pandemic.
The Delta variant is a highly contagious variant of Covid-19, as classified by the World Health Organization.
Dr Rajan Choudhry, advisor, Medical Services, Tata Steel during a weekly telephonic conference on Friday evening said that they had sent samples of 100 Covid cases to a Odisha-based laboratory  of which 47 were found to be Delta variant, which is becoming globally dominant. 
Health authorities are particularly concerned by it because it appears to be more infectious than other variants.
According to Choudhry it is one of the variants most concerning to global health authorities because it's believed to show increased transmissibility or detrimental change in epidemiology. 
Referring to various findings he said that two doses of a Covid  vaccine gives a high degree of protection against hospitalisation from the Delta variant.
Meanwhile, the overall Covid-19 positivity rate continues to decline in steel city, raising hope that the worst of the second wave is over. 
The Tata Main Hospital has reported a decline in positivity rate from 5.01 per cent to 2.06 per cent.
Choudhry said the second wave is on further decline with a positivity rate which was 17.13 per cent a few weeks back and now reduced to 2.06 per cent.
The admission rate of patients has also come down. The admissions have come down to 15 this week. 
The Covid related casualties at the hospital have also come down to three last week. 
The recovery rate showed signs of improvement. It has improved to 84.09 per cent. 
At present, there is one critical Covid patient while 11 other positive patients are undergoing treatment at the Covid ward of the hospital.
Dr Choudhry reiterated that despite decline in positive cases and deaths,  people should continue to avoid crowds, wear masks and follow social distancing norms. 
Notably, the private health hub has started its OPD services in a full-fledged manner. 
The hospital has also started telephonic consultation service. 
The registration through telephonic service can be done through TMH Vishwas App.    
Talking about preparations for the possible third wave, Dr Choudhry said that the hospital is focusing on infrastructure development. 
"The hospital is acting proactively to strengthen facilities, so the situation could be handled in the best possible manner, "he added.
He also informed that the hospital has administered 88,000 vaccination doses so far. TMH is providing vaccinations at the Loyola School, Tata Auditorium on XLRI campus and Kerala Samajam Model School.
TMH has also opened a post Covid 19 care clinic on its premises.