Steel city Puja watchdog splits amid charges, counter-charges
President 'sacked' for floating parallel organisation, to move court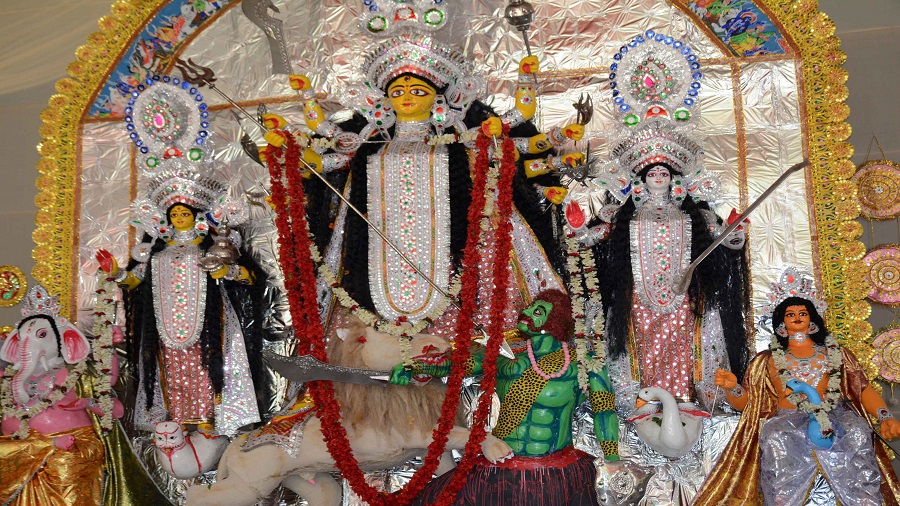 ---
---
The battle of oneupmanship continued in the Jamshedpur Durga Puja Kendriya Samity (JDPKS) on Saturday with the two warring factions not willing to concede with barely a week left for the annual festivities to begin.
Both factions – one led by the outfit's president Chandra Nath Banerjee and the other by Rambabu Singh – are at daggers drawn. On Friday night, three days after the Banerjee faction suspended Singh for six years, the rival group hit back by removed Banerjee from his post alleging anti-samity activities.
"The executive committee of the samity was unanimous in its decision to remove Banerjee from the post of president. He (Banerjee) has been tarnishing the image of the outfit. The decision to remove Banerjee has been taken on demand from the 11-member executive committee," said samity executive president Ashutosh Singh.
Ashutosh alleged that Banerjee had formed a new outfit (Jamshedpur Kendriya Durga Puja Samity) and his supporters had met chief minister by using the letterhead of the new organisation. He has also changed the name and registered address of the samity without consulting the executive," Ashutosh claimed.
According to him, Banerjee conspired to tarnish the image of a registered body and also that of Rambabu Singh. "As per the by-laws of the samity, a member should not have family ties with other members but Banerjee has included his family members in the outfit," Ashutosh explained, adding that they would initiate disciplinary action against Banerjee.
He admitted that infighting was against the very purpose of the formation of the samity. "The outfit was established to monitor the festival and try and solve problems (if any) faced by the puja committee and liaise with the district administration. But Banerjee and his men wanted to hijack the outfit and run it in his whims and fancies," Ashutosh asserted.
The executive committee also set aside the suspension of Rambabu Singh.
Arun Singh, secretary of the outfit headed by Banerjee, said they would take legal action against Rambabu Singh who has made the samity his pocket organisation. "A resolution was passed on August 21 last year to nominate Banerjee as president. Names of other office-bearers and a 74-member executive panel was also approved at that meeting. Rambabu Singh has been functioning without taking the president or secretary into confidence. We would move court against him," he added.