Statue repaired, tribal bandh tepid
Schools, colleges, banks and government offices operated normally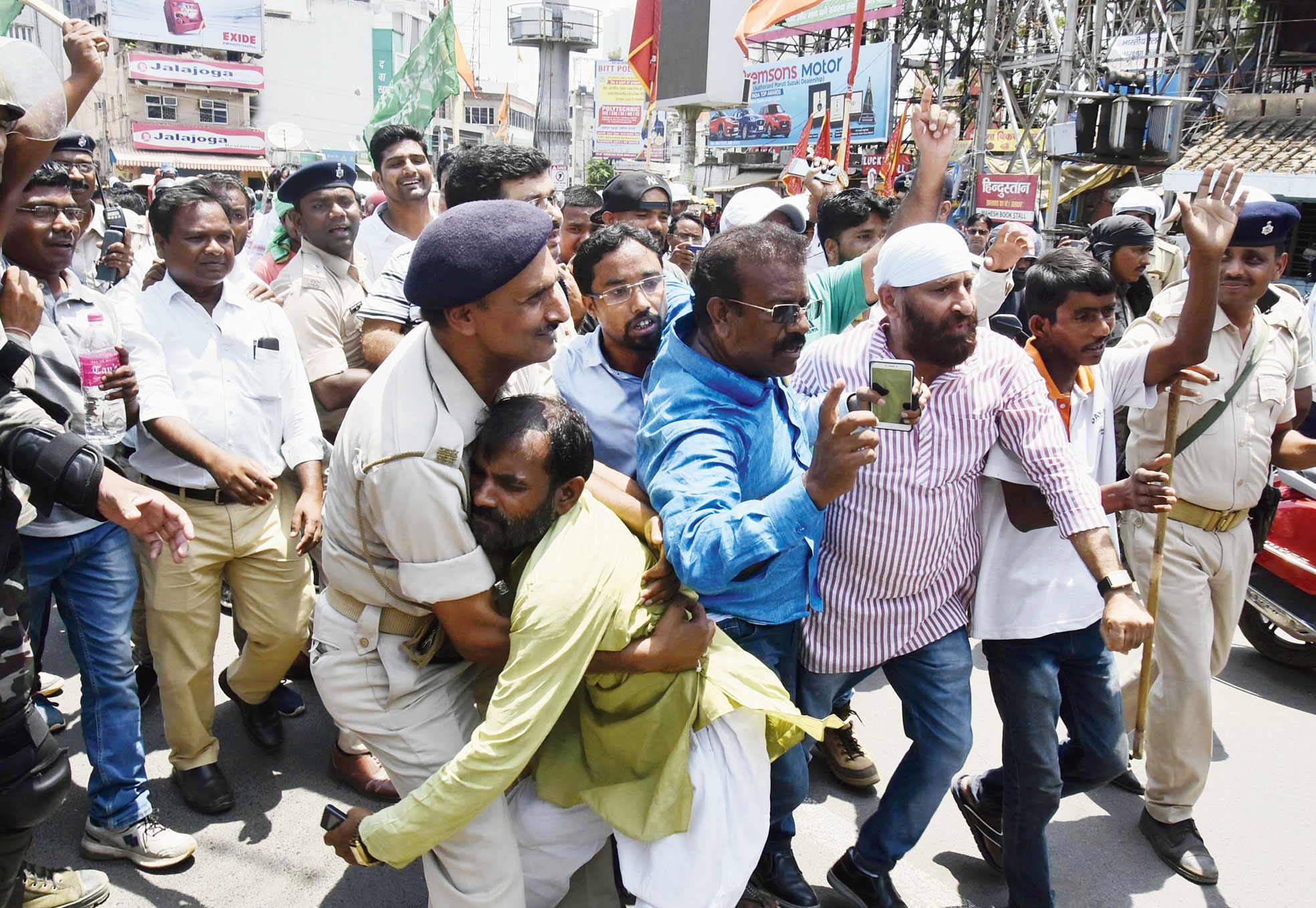 ---
|
Ranchi
|
Published 15.06.19, 06:39 PM
---
The dawn-to-dusk bandh called by JMM and other tribal outfits to protest the broken statue of Birsa Munda at his samadhi sthal in Kokar received lukewarm response on Saturday as Ranchi Municipal Corporation acted fast and repaired the statue.
Barring a few shops on the stretch of Main Road from Albert Ekka Chowk to Rajendra Chowk and a few others on Club Road near Gossoner College, all shops were open on Monday. Schools, colleges, banks and government offices operated normally.
Apart from a few tribal leaders, including Tribal Advisory Council member Ratan Tirkey, firebrand tribal leader Dayamani Barla and food rights activist Balram, who were seen fasting at the samadhi sthal , no one else was spotted on the roads to enforce the bandh.
SSP Anish Gupta said around 100 people had hit the road in the morning to enforce the bandh, but were taken into custody and kept at Birsa Munda Football stadium camp jail. "All will be released in the evening," the SSP said.
Barla said people did not take to the streets because RMC had repaired the statue overnight. "Why agitate on the road when the purpose was fulfilled?" she added.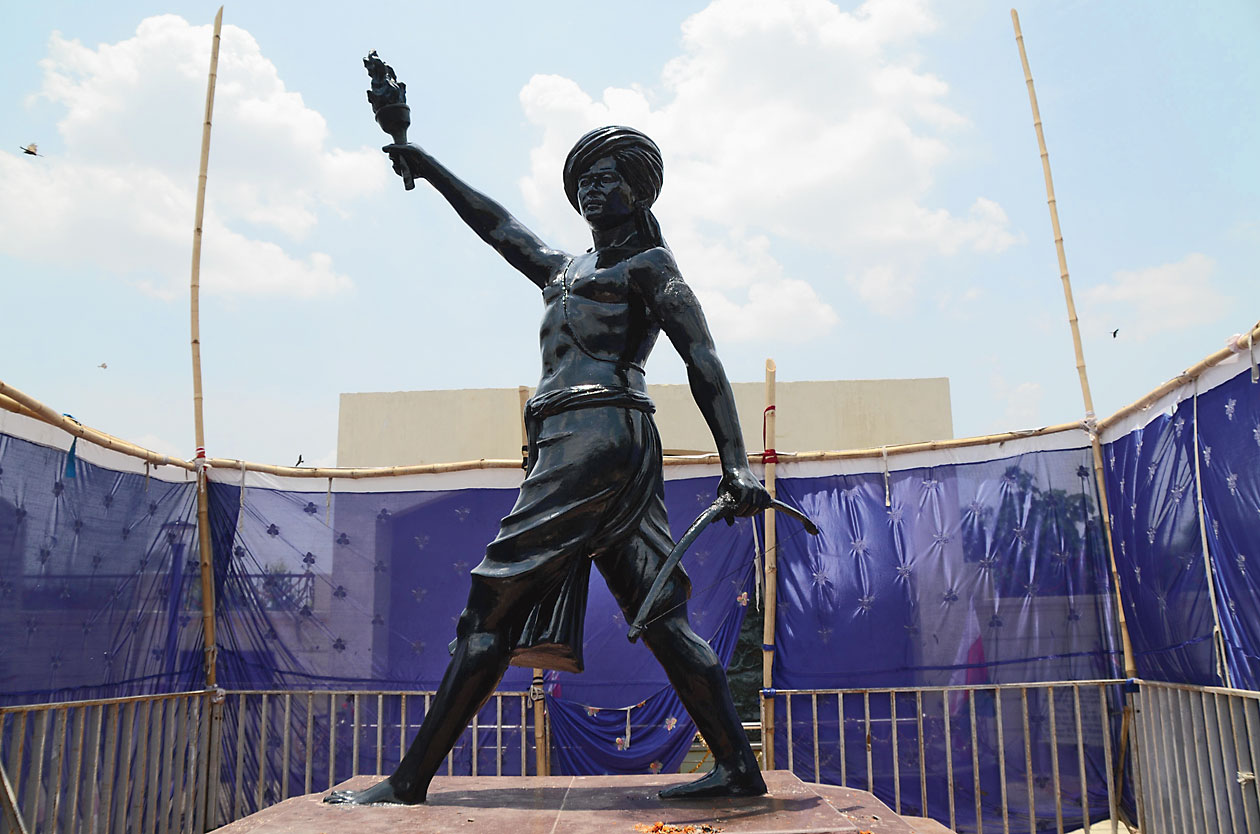 She, however, said vandalism of the statue of the tribal icon was an eye-opener.
"It is difficult to say how the statue was damaged, but it exposed the poor maintenance of the statue of a tribal icon whose sacrifice motivates all Indians across caste, creed and religion," Barla said.
Deputy mayor Sanjeev Vijayvargiya said the repair work was done on a war footing. "I called Uttam Pal of Ratu Road who had constructed the statue in 2008. He said he needed a chemical, which was only available in Jamshedpur, to fix the statue. The chemical was procured by 9pm. JBVNL officials helped us with the lights required to carry out the repair and the task was completed by 10.30pm," Vijyavargiya said.
Vijayvargiya said he had no idea how the statue was damaged, but cited regular pressure on the hand of statue at the time of garlanding as a possible reason.
"I have often observed people putting pressure on the hand of the statue while garlanding it. As the statue is made of fibre, there is every possibility of it getting damaged. However, a conclusive reason is yet to be ascertained," he added.