Speeding truck kills two in Ramgarh
STATE DIGEST: Vehicle hit three two-wheelers and a mini truck; businessman commits suicide in Chas; noted social worker dead in road accident; and Dalit man's body found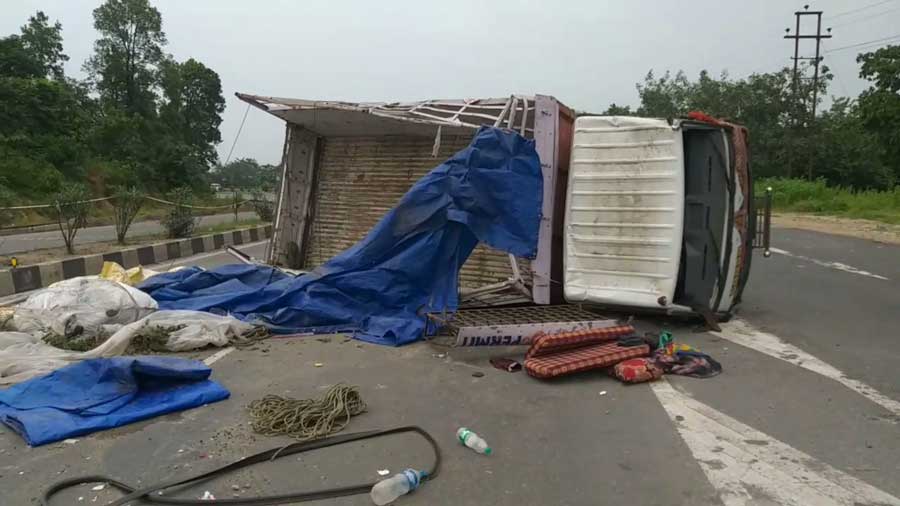 ---
---
A speeding truck on Sunday evening hit three scooters and a mini truck at Chuttupalu ghati on the Ranchi-Patna highway (NH-33) in Ramgarh district on Sunday, killing two people.
Ramgarh police station officer in charge Vidya Shankar said the driver of the truck lost control and hit three scooters, killing two on the spot.
The vehicle then hit a mini truck from behind.
The dead were identified as Mahesh Mahto, 32, and Shyam Kumar Mahto, 24, both residents of Chuttupalu.
The police have not been able to identify the person riding the third two-wheeler who was grievously injured and admitted to the local hospital.
The driver and cleaner of the mini truck also sustained severe injures.
The driver of the killer truck managed to escape.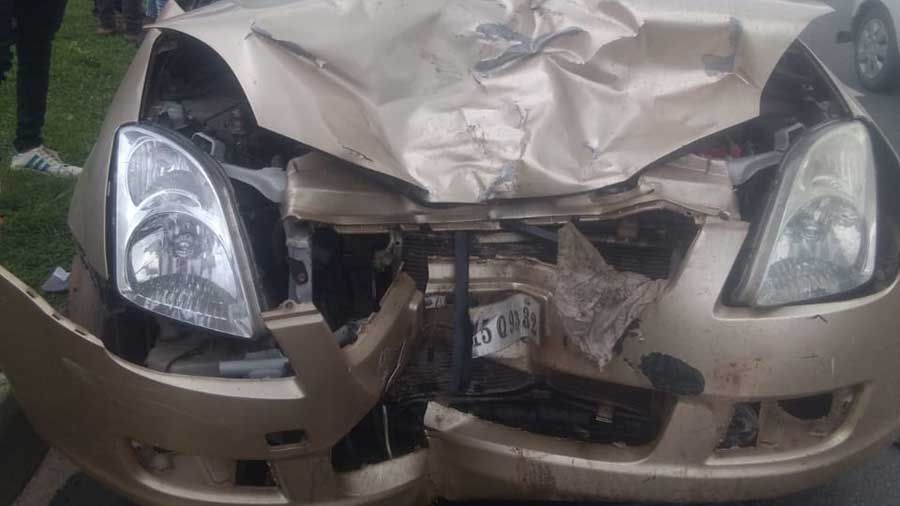 Noted social worker killed in road accident
Social worker and the secretary of GM College, Ghanshyam Mehta, and a friend died in a road accident on Sunday afternoon when a speeding car hit their motorcycle on the Ranchi-Patna highway (NH-33) near a hotel at Ichak More, 11km from Hazaribagh.
Police said Mehta, 62, was returning to his village, Hadari Chaprakh, in Ichak.
Mehta died on the spot while his friend Surendra Prasad Mehta, 70, who was riding pillion, was grievously hurt. He was declared dead on arrival by doctors at the Hazaribagh Medical College. An FIR has been lodged against the car driver.
Businessman commits suicide
The 35-year-old owner of a motorcycle showroom, Sunil Singh, allegedly committed suicide by hanging himself from a fan at his home.
The incident occurred at Shivpuri colony under Chas police station.
The door of Singh's room was locked from inside.
The reason for the suicide is not yet clear.
Police reached the spot and sent the body for post-mortem. The officer in charge of Chas police station, Amitab Rai, said a case of unnatural death had been lodged in this connection.
Singh lived in a joint family with his brothers. According to police, Singh's wife was at her maternal home for the past two months with their two daughters.
Singh had a showroom in the Jainamoad area.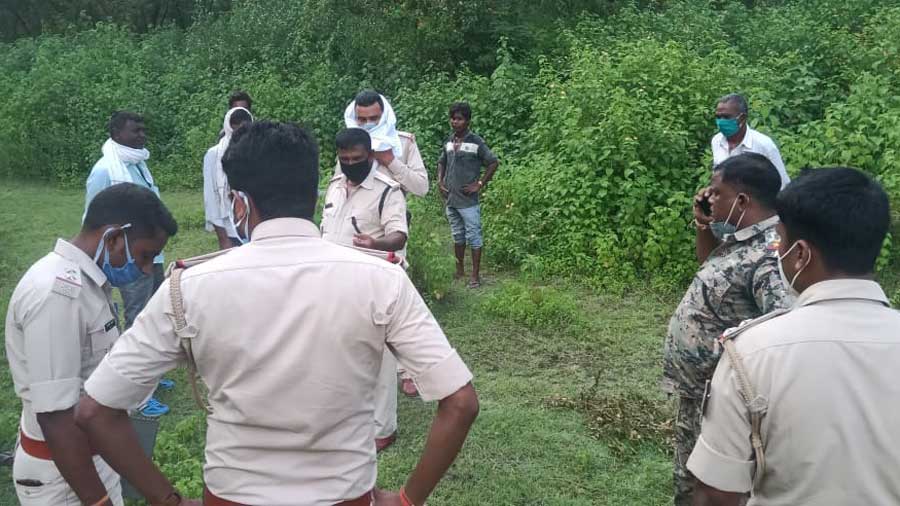 Dalit man electrocuted
The decomposed body of a 40-year-old Dalit man was found near a field where marijuana is grown at Khokhma under the Nawa Bazar police station in Palamau on Sunday.
Police suspect that Dadan Bhuiyan, who according to villagers was addicted to marijuana, had been electrocuted.
Dadan and another man, Bhola Bhuiyan, had left their homes on Thursday to have the drug and steal some of it from the field.
This is when Dadan stepped on a live wire installed to ward of marijuana thieves from the field, the police said.
Bhola escaped unhurt.
The police have detained the marijuana field owner.
Subdivisional police officer Surjit Kumar said: "We will lodge a case under the Narcotic Drugs and Psychotropic Substances Act, 1985. The wire had also been installed illegally."