Senior lawyer, young chamber office-bearer among four Covid deaths
Coronavirus spreading like flu in steel city, says deputy commissioner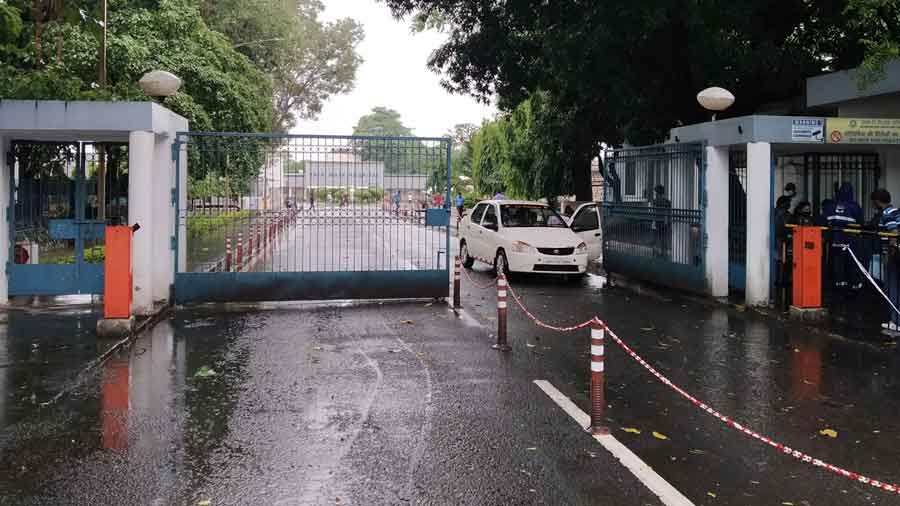 ---
---
Four Covid patients died on Tuesday, among them the Seraikela Bar Association president and Singhbhum Chamber of Commerce & Industries vice-president, as the number of coronavirus cases continued to rise, prompting deputy commissioner to comment that the deadly virus was spreading like the flu in the steel city.
All four patients died at Tata Main Hospital (TMH) in the last 24 hours. They are:
Seraikela Bar Association president Umakant Mishra, Singhbhum Chamber of Commerce & Industries' vice-president Dinesh Chaudhury, a woman (48) residing in the Kadma Farm area and a man residing in Sakchi.
Mishra (75), a resident of Seraikela, was admitted to TMH on July 19, along with his wife, son, daughter-in-law and a 10-year-old grand-daughter. While his daughter-in-law and the grand-daughter have recovered, his wife and son are still in hospital.
Singbhum chamber office-bearer Chaudhury (40) succumbed to his illness while being taken to the Tata Main Hospital on Tuesday morning. A resident of Kagal Nagar in Sonari, he was a chartered accountant. Chaudhury was suffering from fever, cold and cough for the past four days.
After his condition deteriorated _ he reported breathing difficulty _ family members rushed him to TMH. He collapsed while he was being taken inside on a wheelchair. Chaudhury' s body has been kept at the hospital morgue as his Covid confirmatory test report is awaited. Hospital sources said Chaudhury exhibited all Covid symptoms.
As news of Mishra and Chaudhury's deaths spread, condolence messages kept pouring in.
"Advocate Mishra was an amiable person and very popular in the lawyers' fraternity and the Seraikela-Kharsawan district administration," said advocate Om Prakash.
"Dinesh Chaudhury was a man of virtue. The Singhbhum Chamber of Commerce & Industries lost a valuable asset in his demise," said chamber vice-president Bharat Bhasani, adding that Chaudhury solved all problems as if they were his own.
The number of Covid cases rose to 2,292 on Tuesday with 198 new cases being reported in the past 24 hours in East Singhbhum district. Most new infections were from the steel city.
East Singhbhum district additional deputy commissioner Saurabh Kumar Sinha said the virus was spreading rapidly. "Covid is spreading in the steel city like flu. The only difference between flu and the coronavirus is that the latter claims lives. Three per cent of those infected are dying while flu fatality is barely 0.1 per cent," he told The Telegraph Online.