Selection trials to take place at Seraikela archery cradle
Aspirants to be given light weight traditional bows and arrows as chief coach Sriniwas looks for raw talent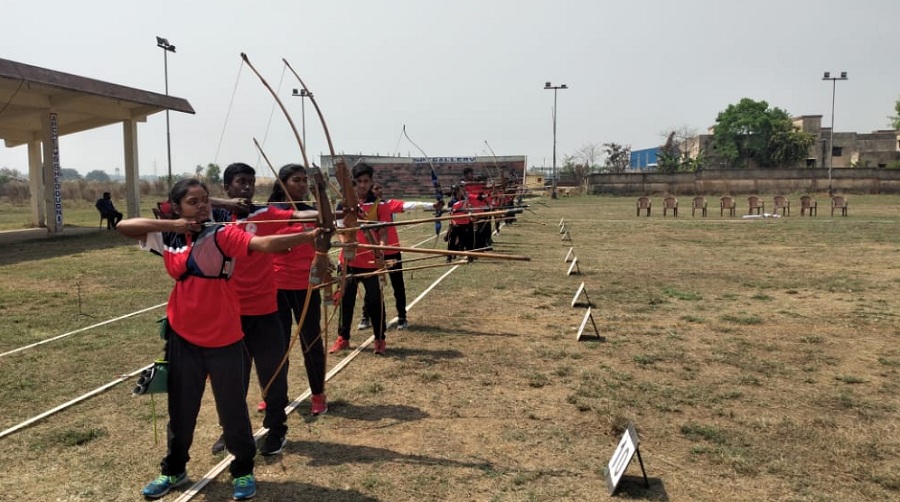 ---
---
Budding archers (boys and girls) from Jharkhand will be trying their luck at the two-day selection trials to be held at the government-run archery academy at Dugni (near Seraikela) on April 9 and 10.
Preparations for the trials are complete and coaches are waiting for the arrival of aspirants, mostly from Seraikela-Kharsawan and West Singhbhum.
The opening day (April 9) would be for the girls and the following day will be reserved for boys.
"We are expecting around 50 boys and girls for the trials. The aspirants would be in the 10 to 14 age group," said B Sriniwas Rao, chief coach of the cradle.
He said Covid protocols, including social distancing, would be strictly maintained, during the trials.
Speaking on the phone from Dugni, he clarified that they would not be conducting shooting as such.
"The aspirants would be given light weight traditional bows and arrows. We'll basically judge the draw style (of the bow string). We'll also put them through some physical exercises," Rao added.
The chief coach said they would be going for raw talent and that was the reason for not putting the aspirants into the actual rigours of trials.
According to Rao, a total of 21 candidates (10 boys and 11 girls) would be inducted into the cradle as cadets.
"The tenure of the cadets would be for a period of five years," he said and added there were at present 29 cadets (15 boys and 14 girls) at the residential academy.
The academy in Dugni, which is functioning for over a decade, has produced a number of international archers, including Gora Ho.
Golden Girl Deepika Kumari also trained here before heading to the elite Tata Archery Academy in Jamshedpur in 2006.
An impressive number of archers from the cradle have landed jobs, mostly in the armed forces.
Rao, who is based in Jamshedpur, said they guide the cadets in finding employment.
"We are happy that a good number of cadets of our academy have found jobs. The trend will continue," he added.