Refurbished buses for Dhanbad
The 30-seater buses have already been handed over to area-level committees comprising trained women self-help groups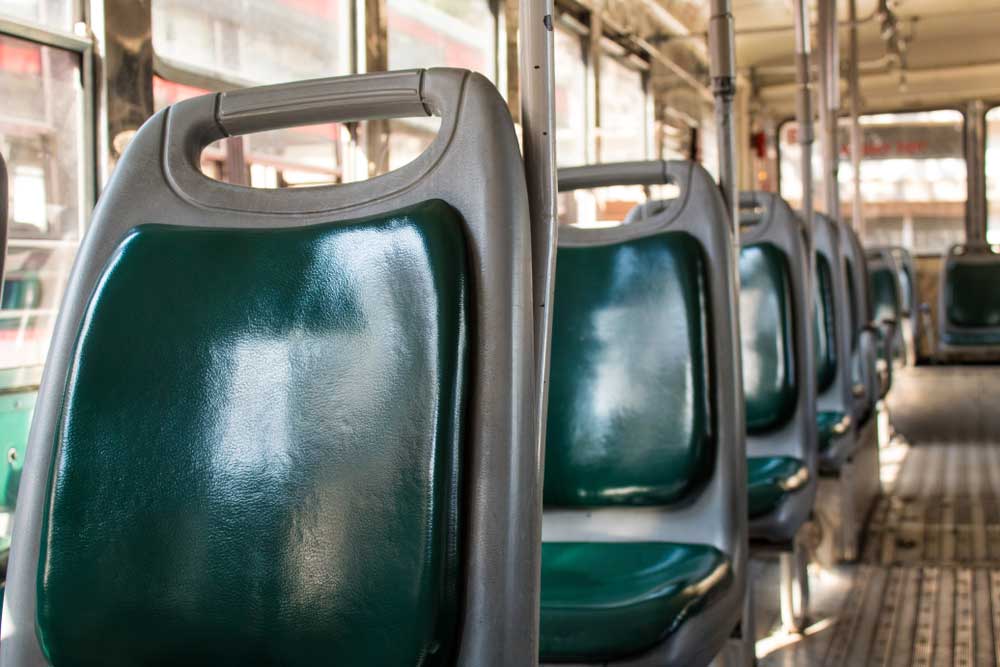 Currently 12 city buses are in operation. With the addition of five more, the total will be 17.
(Shutterstock)
---
Dhanbad
|
Published 16.03.19, 06:22 PM
|
---
All the five refurbished city buses of Dhanbad Municipal Corporation (DMC) are likely to become operational soon.
While three buses have already hit the road, the remaining two are likely to start plying from Monday.
The 30-seater buses have already been handed over to area-level committees comprising trained women self-help groups.
DMC's management information system executive Somesh Kumar said, "The two buses will become operational from Monday".
Three buses that have begun operations have been allotted to Mahima Area Level Federation of ward 1 to ply between Rahul Chowk in Katras to Dhanbad, Bandhan Area Level Federation of ward 29 (Matigada to Dhanbad) and Saraswati Area level Federation of ward 53 (Sindri to Gomoh).
The two remaining ones will be run by Pratigya Area Level Federation of ward 10 (Dhanbad to Topchanchi) and Udaan Mahila Sanstha of ward 54 (Sindri to Dhanbad).
DMC transport department assistant engineer Uday Kachhap said, "We have given the buses to women area level federations comprising around 100 members each at a daily rent of Rs 100. They will, however, have to manage the maintenance cost on their own."
Reena Devi, the president of Pratigya Area Level Federation said, "We are ready to operate the bus. We are waiting for the renewal of permit which is likely to be completed in a day or two. The civic body has assured us that it will bear the maintenance cost for the first month after which we will manage the affairs."
"We hope to earn some money, but will have to wait and see how it pans out," Devi added.
Sarawati Area Level Federation chief Suman Devi said, "We have just started operating the buses and have not made any profit and loss calculations. We hope that with each passing day, the number of passengers will increase and we will start earning profits."
Kachhap said, "Currently 12 city buses are in operation. With the addition of five more, the total number of buses will be 17."
The civic body plans to make all the 70 grounded buses idling at the Bartand depot operational in a phase-wise manner.
City bus service was launched here on August 9, 2010 with 24 buses with the help Jharkhand Tourism Development Corporation (JTDC).
Though the number of buses gradually increased to 70, a host of problems like repeated strikes by drivers and conductors to protest against delay in salary, expiry of permits, poor maintenance, non allotment of stops and issues with traffic policemen led to the repeated halt of the services.
On September 15, 2014, JTDC withdrew from the pact following a state government order. Although several attempts were made to repair and operate the buses by engaging private parties, most buses remained grounded.