Ranchi tops in health & nutrition reforms under Niti Aayog project
19 Jharkhand districts among 112 in Aspiration District Programme; Simdega, Palamau earn ranks too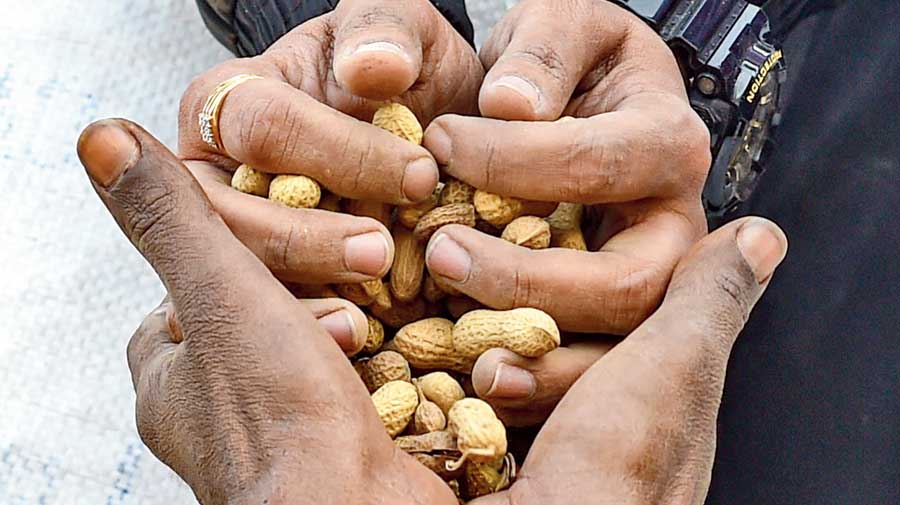 ---
|
Ranchi
|
Published 23.06.21, 08:38 PM
---
Ranchi has emerged as the best performing district in terms of health and nutrition and bagged the third position in overall performance under the Aspirational District Programme (ADS) of Niti Aayog, which aims to improve the ease of living in 112 most underdeveloped districts of India.
According to the latest annual report 2020-21 released by Niti Aayog recently, Simdega, another Jharkhand district, bagged the fourth position in overall performance and eight in health and nutrition under the ADS programme. Simdega also bagged the fourth position in Financial Inclusion & Skill Development.
Palamau bagged the fourth position among the 112 aspirational districts in terms of agriculture & water resources. However, no Jharkhand district managed to make it to the list of top 10 best performing districts in terms of education under the programme.  
According to the official website of Niti Ayog, Health & Nutrition, Education, Agriculture & Water Resources, Financial Inclusion & Skill Development, and Basic Infrastructure are the programme's core areas of focus. After several rounds of consultations with various stakeholders, 49 key performance indicators have been chosen to measure progress of the districts.
"Districts are prodded and encouraged to first catch-up with the best district within their state, and subsequently aspire to become one of the best in the country, by competing with, and learning from, other districts," Niti Aayog's website states.
The Niti Aayog, as per its annual report, sanctioned comprehensive projects to reduce anaemia and malnutrition in five Jharkhand districts and equip schools with smart classrooms in 19 districts of the tribal state.
Launched in January 2018 by Prime Minister Narendra Modi, the ADP has been lauded by several foreign organisations, including the United Nations Development Programme (UNDP), which recently stated that the ADP should serve as "best practice" for other countries where regional disparities in development status persist for many reasons.    
At least 19 of 24 districts in Jharkhand – all affected by Left Wing Extremism (LWE) – are among the 112 districts selected for the programme. As per a report submitted by the Niti Aayog to UNDP, most of the 112 districts selected for the ADP were underdeveloped and some affected by LWE.
In the past one year, the Jharkhand government launched several programmes to combat malnutrition in the state. The government launched the mobile malnutrition treatment van project to address the nutritional needs of children and also increased the number of institutional deliveries, a step towards better health of pregnant women and newborns, officials said.
According to the World Health Organisation (WHO), if the prevalence of anaemia in a population is 40 per cent or higher it is categorized as a severe public health problem. National Family Health Survey (NFHS) highlights that around 70 per cent of children in the age bracket of 6-59 months, 62.6 per cent of pregnant women and 65.2 per cent of women in the reproductive age are anaemic in Jharkhand.