Nor'wester brings much-needed relief across Jharkhand
Light rain and thunderstorms expected on Friday & Saturday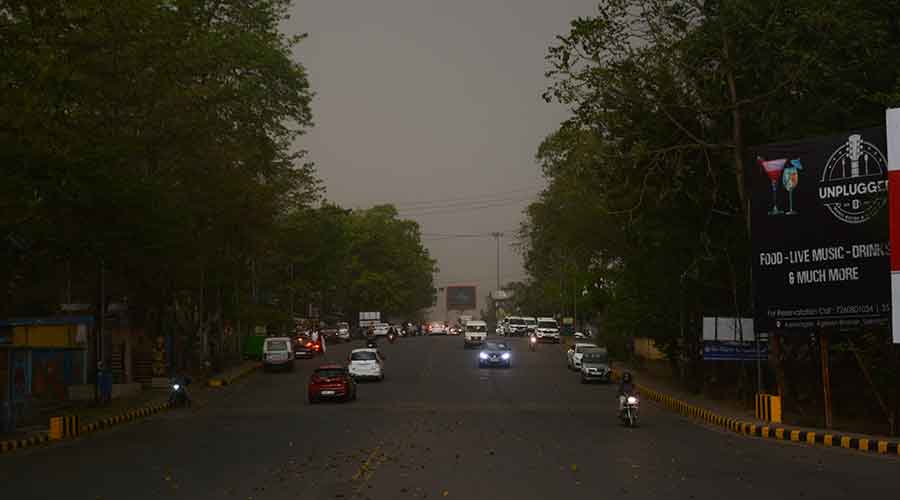 ---
---
The season's second Nor'wester hit Jamshedpur and several other parts of Jharkhand on Thursday, resulting in lightning and thundershowers.
The storm, the first in April, originated from the Chhotanagpur plateau area this afternoon and covered places like Ramgarh and Bokaro before hitting the eastern part of Ranchi and later Khunti, Jamshedpur and other parts of Kolhan on Thursday evening with wind speeds touching 40 kmph.
The storm, which was accompanied by rain and lightning, brought respite from the oppressive heat which the state has been experiencing for the last one week.Weathermen said excessive heat coupled with a prevailing cyclonic circulation hovering 1.5km above sea level triggered the Nor'wester.
Daltonganj and other districts in north western Jharkhand which has been experiencing extreme heat for the last few days also experienced the storm around the same time, while Ramgarh experienced a one-minute squall.
Jamshedpur recorded 1mm rain while Chaibasa in West Singhbhum got 2mm rain. Ghatshila in East Singhbhum experienced 3mm rain while the IMD observatory in Daltonganj recorded 2mm rain.
Ranchi and its adjoining areas where the impact of the storm was less witnessed rainfall in traces.
IMD's Ranchi Met Centre deputy director Abhishek Anand said, "The Nor'wester gained momentum due to the cyclonic circulation over Bihar and Jharkhand. A partly cloudy sky with light rain and thunderstorm is also expected at isolated places over Jharkhand during the next two days."
A weather analyst at the Patna Meteorological Centre said, 'Our observations indicated lightning and thundershowers in different areas of Jharkhand with varying wind speed."
The day temperatures witnessed a sudden drop in several districts of Jharkhand due to the thundershowers.