North wind ushers in bone-numbing chill across state
Ranchi, outskirts shiver at 7°C, while Daltonganj notches 6.3°C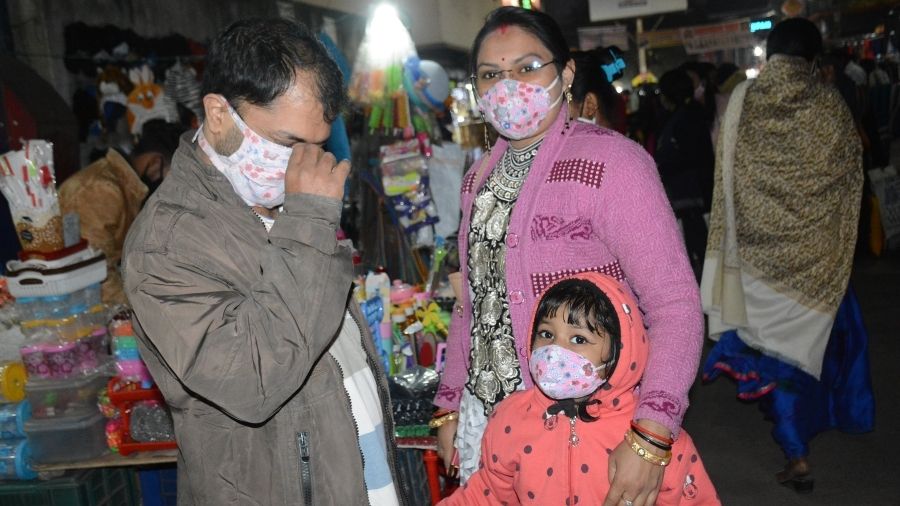 ---
---
The mercury nosedived across the state on was a bright Saturday resulting in temperatures below 8°C across districts with weathermen attributing the bone-chilling cold to the crisp North Wind.
"The impact of the western disturbance, which resulted in formation of two induced cyclonic circulations, waned to revive chill-laden winds from the north. This resulted in plummeting night readings," said Abhishek Anand, deputy director of Ranchi Meteorological Centre.
He, however, ruled out the possibility of a cold wave, which occurs when minimum readings drop five notches below normal. The climate would remain dry for the next few days with early morning fog (shallow to moderate) in several isolated pockets which would reduce the surface visibility.
According to weathermen, no adverse weather condition is expected over Jharkhand at least in the next 72 hours. Hence, no major change in night readings is expected in the next three days.
Only westerly to north-westerly winds would prevail over the state at lower levels in the next few days.
Capital Ranchi felt the shivers when the minimum temperature plummeted 7°C, three notches below the average normal. On Friday, Ranchi had recorded a minimum temperature of around 9 degree Celsius.
Kanke on the outskirts of Ranchi recorded a minimum temperature of around 6°C, three points below normal.
Daltonganj, the headquarters of Palamau, recorded a sub-10 chill like that of Ranchi at 6.3°C, three notches lower than normal. On Friday, Daltonganj had recorded 7.9 °C.
Steel hub Jamshedpur was a wee bit warmer at 9.6°C, two degrees below normal. On Friday, the local IMD observatory in Jamshedpur had recorded a minimum temperature of 14.9°C.
The local IMD observatory said the reading had dropped by around five degrees in the past 24 hours.
Chaibasa in neighbouring West Singhbhum recorded a night reading of 8.1°C, four notches below normal, while Bokaro recorded a minimum of 8.2 °C, four notches below normal.
Night temperatures also fluctuated between 8°C and 10°C in several other parts of the state, including Dumka and other parts of Santhal Pargana regions, Hazaribagh, Giridih, Dhanbad, Koderma, Gumla and Simdega.
The Regional Meteorological Centre in Calcutta corroborated Ranchi Met Centre forecasts. "There are no signs of clouds. The skies will remain clear for at least the next 72 hours, which will drag down temperatures further in Jharkhand," said a duty officer.