No excitement in Jharkhand trade body polls
About 3,000 trader-members will vote that day for electing 21 members who will form the executive committee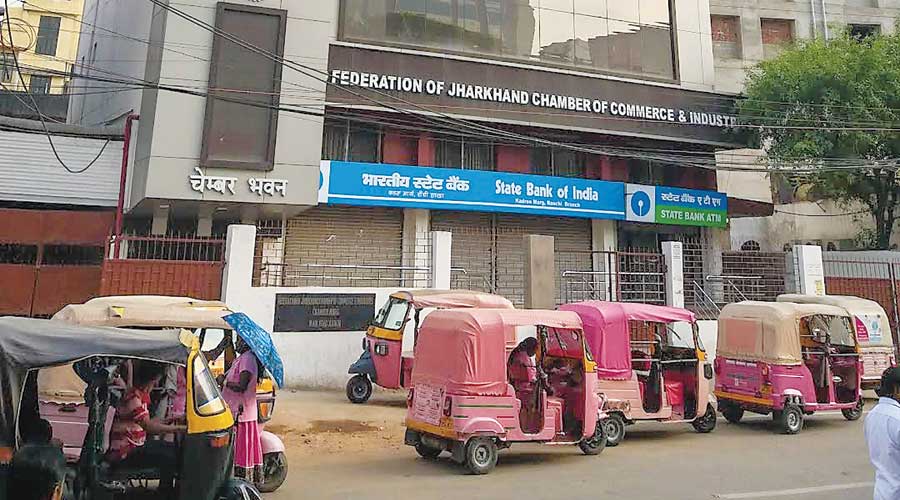 The FJCCI building in Ranchi.
Manob Chowdhary
---
Published 18.09.21, 12:31 AM
|
---
The annual election of Federation of Jharkhand Chamber of Commerce and Industries, the apex trade body of the state, will miss its usual excitement this time.
"After the last date of withdrawal of nominations on Thursday, 35 candidates have been left in the fray," said Lalit Kedia, the chairman of the election committee that will oversee the election on September 26.
About 3,000 trader-members will vote that day for electing 21 members who will form the executive committee, he said, adding that the elected members would then choose seven office bearers from among themselves who would run the show for next one year.
The office-bearers consist of a president, two vice-presidents, one general secretary, two joint secretaries and a treasurer.
Besides, there are also six regional vice-presidents — one each from North and South Chotanagpur, Kolhan, Palamau, Coal belt and Santhal Pargana regions.
"But they all have already been elected unopposed as only one person had filed nomination from each of those regions," Kedia said. 
The annual election of the trade body is an important event for the state's trading community and it experiences a lot excitement when two 21-member teams led by two prominent businessmen contest for as many seats.
But the election could not be held last year because of the pandemic and a group of office bearers, nominated by the trading community, is at the helm of affairs at present.
Though the election is being organised this year, the charm and excitement would be grossly missing because the number of candidates (35) is insufficient for forming two 21-member groups to take on each other in a direct contest.
"It's true that, unlike the elections we fought earlier, those exciting campaigning would be missed this year but we also rejoice that the election is taking place and things are limping back to near normal state," Deepak Maroo, one of the past FJCCI presidents, said about the upcoming trade body poll.
There will, however, be one 21-member group led by the present vice-president Dheeraj Taneja that will contest the election and, if everything goes right, he is all set to be the next FJCCI president.