NIT Jamshedpur wins third prize in a bike design contest
The contest was organised by American Society of Mechanical Engineers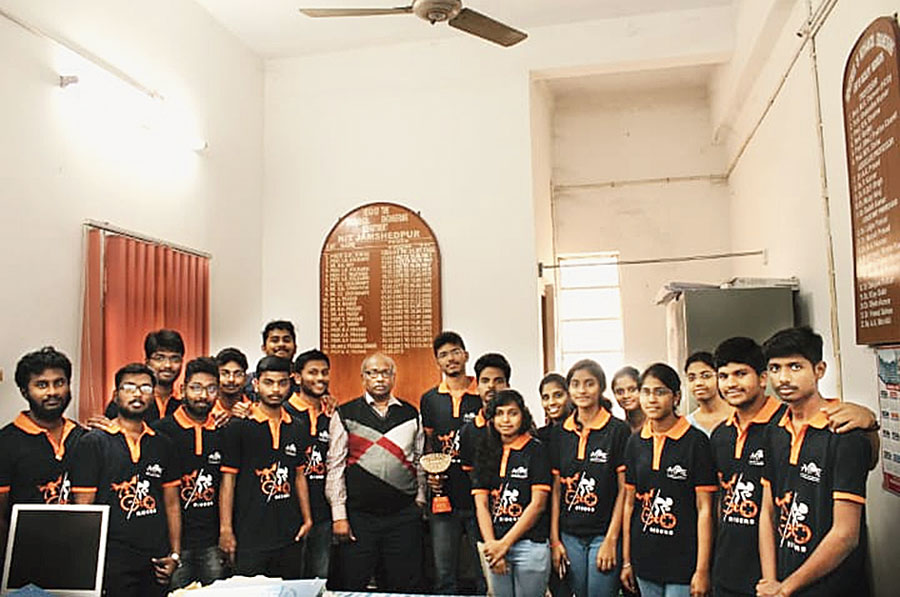 ---
---
Students of National Institute of Technology (NIT), Jamshedpur, has won the third position in a bike design contest organised by the American Society of Mechanical Engineers (ASME).
A group of 38 students, called Team Ecoriders, took part in the Human Powered Vehicle Challenge (HPVC) Asia Pacific organised by the ASME and hosted by Marwadi University in Rajkot in Gujarat between February 28 and March 1.
Participants had to design and present a prototype of Human Powered Vehicle Challenge and a recumbent bike designed by Team Ecoriders won the third prize.
More than 50 engineering institutes from across the country had taken part in the three-day event.
"We are proud to have received a prize even though the design could have been better. The recumbent bike is an upgraded bicycle that doesn't need fuel to run. We had to make a human-powered and eco-friendly vehicle. This bikes are now quite popular in the West and this is the future of transport," said P. Vijay Shriharsha, a third-year civil engineering student and a part of Team Ecoriders.
The single-seater bicycle has a maximum speed of 40kmph. The entire prototype was made at the NIT Jamshedpur laboratory at a cost of Rs 60,000.
"The bike can also run with battery, but it can be only charged through pedalling. Also, the vehicle is connected to the user's GPS system. In case of an , it will send an automatic message to your family members for quick action," said Siva Rama Krishna, a final-year electronics and communications student of NIT Jamshedpur.
After winning the third prize in the design category, the team is waiting for the final results that will be sent after two weeks.
The other categories were endurance test and innovation.