More jumbos return home
While most of the 130 elephants have ambled back home, some are still stationed in the fringes of the 192sqkm sanctuary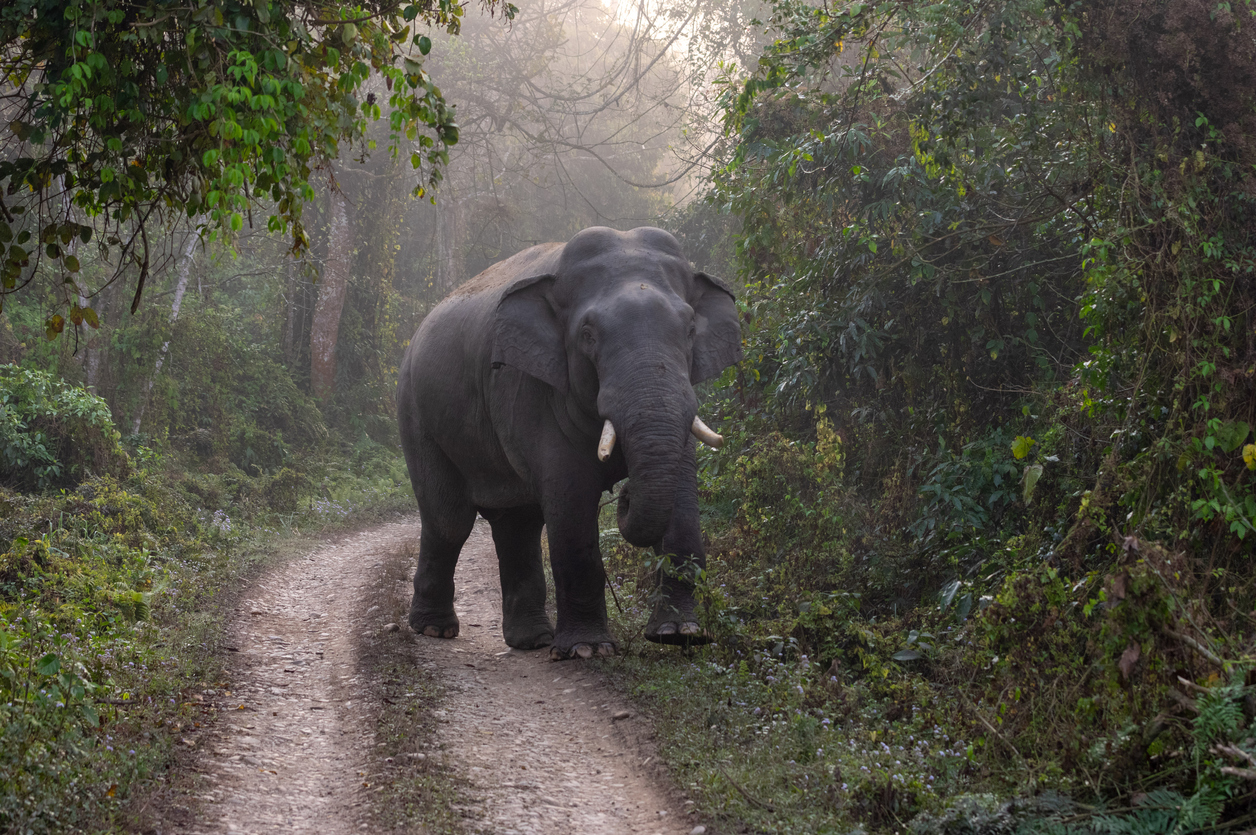 Last week, around 90 jumbos had returned from the Bengal forests to Dalma Wildlife Sanctuary in Jharkhand
(iStock)
---
Jamshedpur
|
Published 09.03.19, 07:35 PM
|
---
A herd of around 20 elephants, which had migrated to the jungles of West Midnapore and Bankura in August-September last year, slipped into to Dalma Wildlife Sanctuary on Friday night.
While most of the 130 elephants have ambled back home, some are still stationed in the fringes of the 192sqkm sanctuary. Last week, around 90 jumbos had returned from the Bengal forests.
Availability of food and water is not an issue at the sanctuary and the presence of the gentle giants in good numbers is all set to attract tourists.
Jharkhand's lone elephant sanctuary, located off NH-33 near Jamshedpur, draws tourists in droves from across the state as well as from neighbouring Bengal, Bihar, Odisha and Chhattisgarh, thanks to it pristine beauty and inviting nature trails.
Elephant herds follow two corridors, one from Jhunjka and the other from Burudih. The first one leads to Nutandih while the second passes through Narsingpur in Ghatshila range, Suklara and Aamdapahari.
Both corridors merge at Mirjadih from where the animals cross Haludbani, Bhadodih, Bota and Dimna to reach the reserve.
Bota is the largest jungle in the Dalma sanctuary and elephants cross it before melting into the core area, which is comparatively cool.
A forest guard said the elephants moved into the sanctuary from Patamda and headed to the core area via Bota. "There were some calves in the herd," he added.
The herd remained anchored in Ghatshila jungles for a fortnight or so. "Elephants anchor themselves where food and water are in abundance. We are happy that most of the jumbos are back home," the forest guard said.
With most elephants back home, the forest authorities have issued directives to trackers (village youths recruited as daily wagers to keep tabs on movement of elephants) to be alert. Villages have also been asked to report any elephant movement to the range office in Mango.
Battery-powered torches, mashaals and crackers still remain to be distributed among heads of eco- development committees. The items are required to thwart elephants from entering villages in Dalma.
"The state forest department was yet to replenish the stock. We are waiting for the same for distribution," a staff at range office informed.