Medica denies allegations, says ICMR guidelines followed
Civil surgeon to hold meeting with officials to decide on showcause notice to private hospital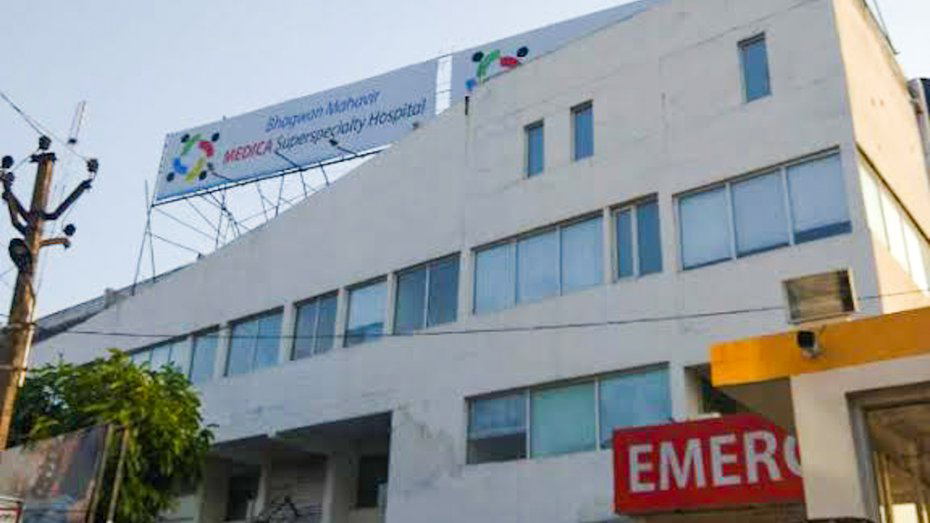 ---
|
Ranchi
|
Published 06.06.20, 06:27 PM
---
Bhagwan Mahavir Medica Superspecialty Hospital, in the eye of the storm for apparently dumping Covid patients on state-run RIMS, denied the allegations levelled by the health department that has accused the private hospital hiding facts related to patient conditions.
On Saturday, Medica said that all guidelines of the Indian Council of Medical Research (ICMR) were followed in the case referred to by the health department while serving a showcause notice to it.
The health department has sought an explanation on the discharge of a Covid-19 patient from the hospital and has pointed to "misinformation" related to the patient's medical condition shared with the state health authorities.
"All the guidelines of the ICMR were followed. There were no lapses from our end," said Anil Kumar, assistant vice president of Medica. "We have replied to the government's showcause notice and made it clear that we followed all the rules," he added.
However, civil surgeon Dr V.B. Prasad refused to disclose details of Medica's reply, saying information was classified. "We will hold a meeting over this matter with senior health officials of the state and then make the information public," he said.
On Thursday, a 45-year-old Covid-19-infected man died during treatment for a head injury in the ICU of RIMS. In less than 24 hours since his death, another 70-year-old Covid-19-infected man from Simdega died at RIMS during treatment on Friday while undergoing treatment for a kidney ailment.
Both patients were admitted to RIMS after being discharged from Bhagwan Mahavir Medica Superspecialty Hospital, health officials said.
The death reported on Thursday also led to the sealing of RIMS' neurology ward – a development that may become a cause for concern for patients undergoing treatment there, health officials said.