Left drive against inflation in Jharkhand
The CPM units are planning to hold such awareness sessions across all the over 42 municipal bodies which are not having panchayat polls across the state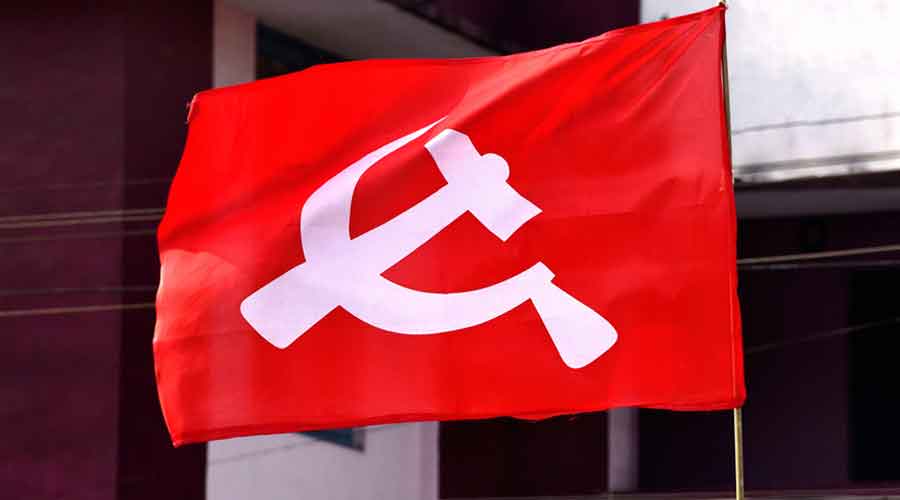 ---
Jamshedpur
|
Published 26.05.22, 01:56 AM
|
---
Left parties led by the CPM would organise awareness campaigns across Jharkhand against inflation and unemployment due to the "wrong policies" of the central government from Wednesday.
CPM Jharkhand general secretary Prakash Viplav said that between May 25 and May 31 as part of the nationwide protest they would be distributing pamphlets and making people aware about inflation and unemployment in urban areas.
"We will not be holding such sessions in rural areas due to Panchayat polls as this would lead to threat of violation of code of conducts. Instead we will be focussing on urban areas during this period and distribute pamphlets about the problem due to inflation and unemployment and also present our demand to the central government," said  Viplav.
The CPM units are planning to hold such awareness sessions across all the over 42 municipal bodies which are not having panchayat polls across Jharkhand including cities of capital Ranchi, Jamshedpur, Dhanbad, Bokaro, Adityapur and Hazaribagh.
"We have planned to stage a dharna in front of the Raj Bhavan in Ranchi on May 31 and hand over a memorandum addressed to Prime Minister Narendra Modi through our governor Ramesh Bais," said Viplav. The memorandum would contain demands on rolling back of surcharges/cess on petroleum products, restoration of the wheat supplies through the Public Distribution System, strengthening the PDS by the distribution of essential commodities including pulses and edible oils.
"The pamphlets would also inform masses about the rapid increase of prices over the last year with the prices of petroleum products having increased by 70 per cent, vegetables by 20 per cent, cooking oil by 23 per cent and cereals by 8 per cent. Wheat is seeing a price rise of over 14 per cent, making it unaffordable. Wheat procurement has declined," said Viplav.
The pamphlets also criticised the government over the wheat procurement policy and claimed that the Centre has procured less than half of the last year.
"This year procurement will not cross 20 Metric Tonnes as against the target of 44.4 Metric Tonnes. The continuous hike in prices of petroleum products and cooking gas cylinders and the acute shortage of wheat is propelling this overall inflation. The reported Coal shortages are pushing up the cost of electricity," the pamphlet said.
The parties demanded an increase in the MGNREGA allocation, legislation on an employment guarantee scheme for urban areas and filling up all vacant posts.
"In the first week of June after panchayat polls we would start an awareness session even in rural areas," said Prakash Viplav.