Jharkhand news digest: State witnesses '22 degree Sun Halo'
Produced when sun light is refracted in hexagonal suspended ice crystals and super cool water droplets formed in the cirrus clouds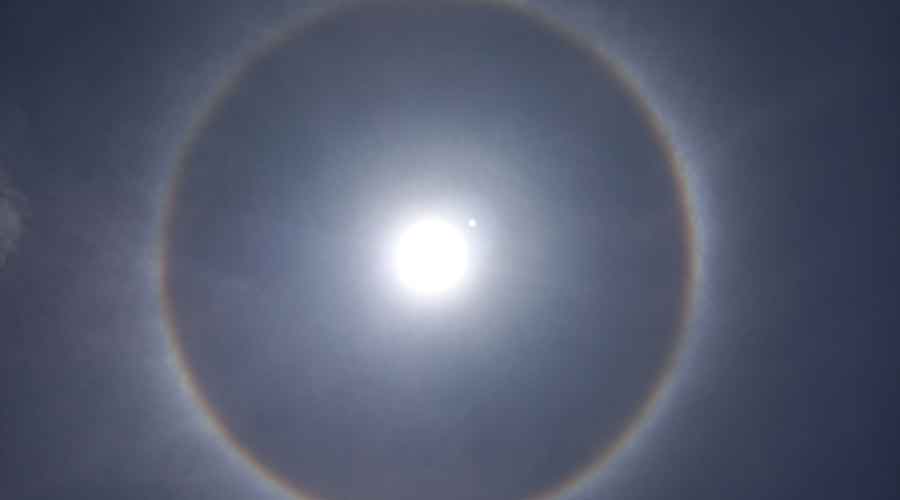 ---
---
Hazaribagh: Jharkhand residents witnessed a bright ring formed around the blazing sun on Monday, a rare optical phenomenon called 22 degree Sun Halo.
Apart from Ranchi, it was seen in areas like Hazaribagh, Latehar, Gumla.
The giant ring was seen in the afternoon for an hour.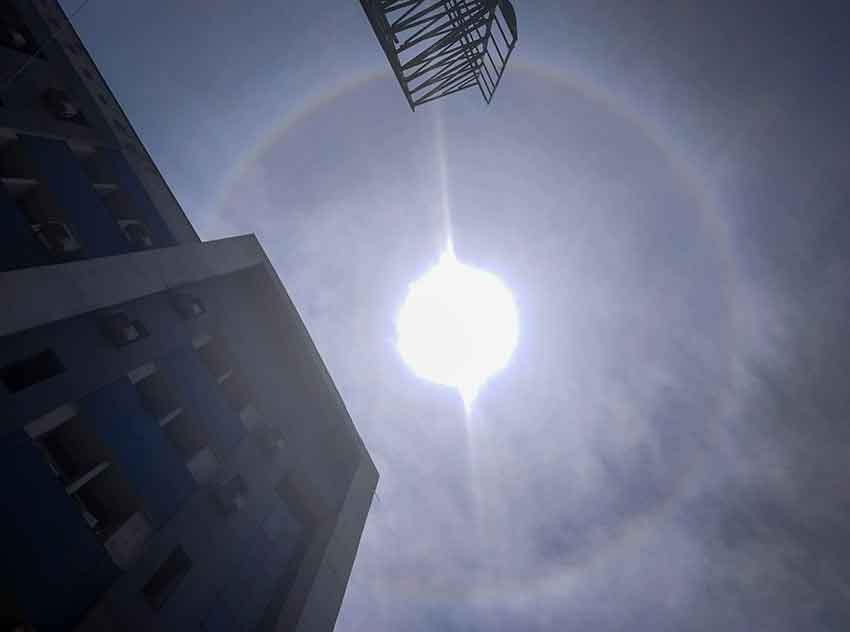 The 'Sun Halo,' a circle of light with 22 degree radius, is produced when sun light is refracted in hexagonal suspended ice crystals and super cool water droplets formed in the cirrus clouds. The halo is created when the Sun is aligned with these crystals at a particular angle. Two colours, red and blue, were visible to the naked eye.
The phenomenon attracted onlookers, with people seen clicking pictures on their rooftops and some attaching superstitious beliefs to the sighting.
(Inputs from The Hindu)