Jharkhand news digest: BJP leader rushed to hospital after getting stung by bees
Elsewhere in the state: CRPF team unearths cane bombs; 60-year-old trampled to death by jumbos; Truck and car collision kills 2 in Ramgarh; Anti-viral medicines run out of stock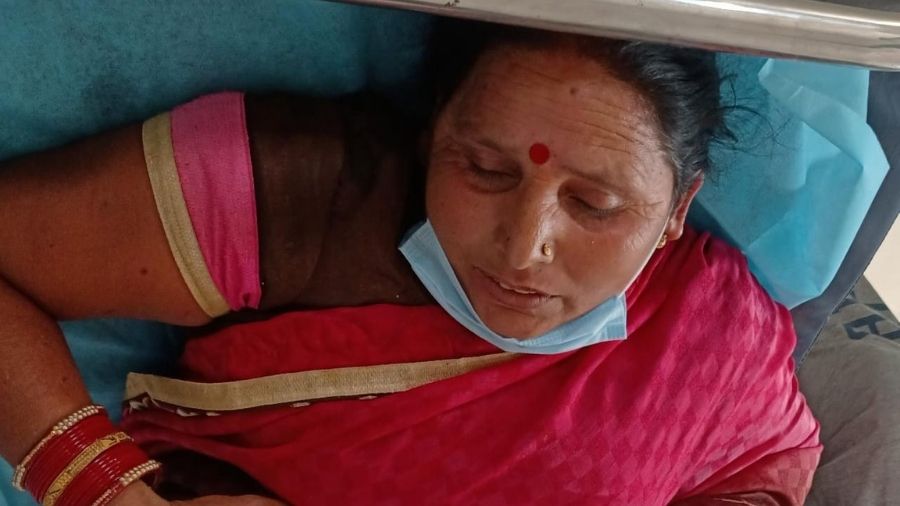 ---
Hazaribagh, Chatra
|
Published 18.04.21, 03:42 PM
|
---
Hazaribagh: BJP leader Bijul Devi and three others were stung by a swarm of bees on Sunday morning, following which all of them had to be rushed to the hospital. 
The saffron party leader was on the terrace of her residence in Bahimar Chowk in Katkamsandi block with her 10-year-old grandson Anik when, all of a sudden, the swarm stung them. 
Her sons, who rushed upstairs on hearing the screams of the leader and her grandson, were also bitten by the bees. However, they managed to rescue both.
Following this incident, all the four persons were rushed to the Hazaribagh Medical College and Hospital, from where Bijul Devi called Sadar MLA Manish Jaiswal. He sent his media-in-charge Ranjan Choudhary to the hospital to ensure better treatment was provided to the injured.
The BJP leader and her grandson are still undergoing treatment at the trauma centre of the hospital, while doctors discharged her two sons.
(Vishvendu Jaipuriar)
60-year-old trampled to death by jumbos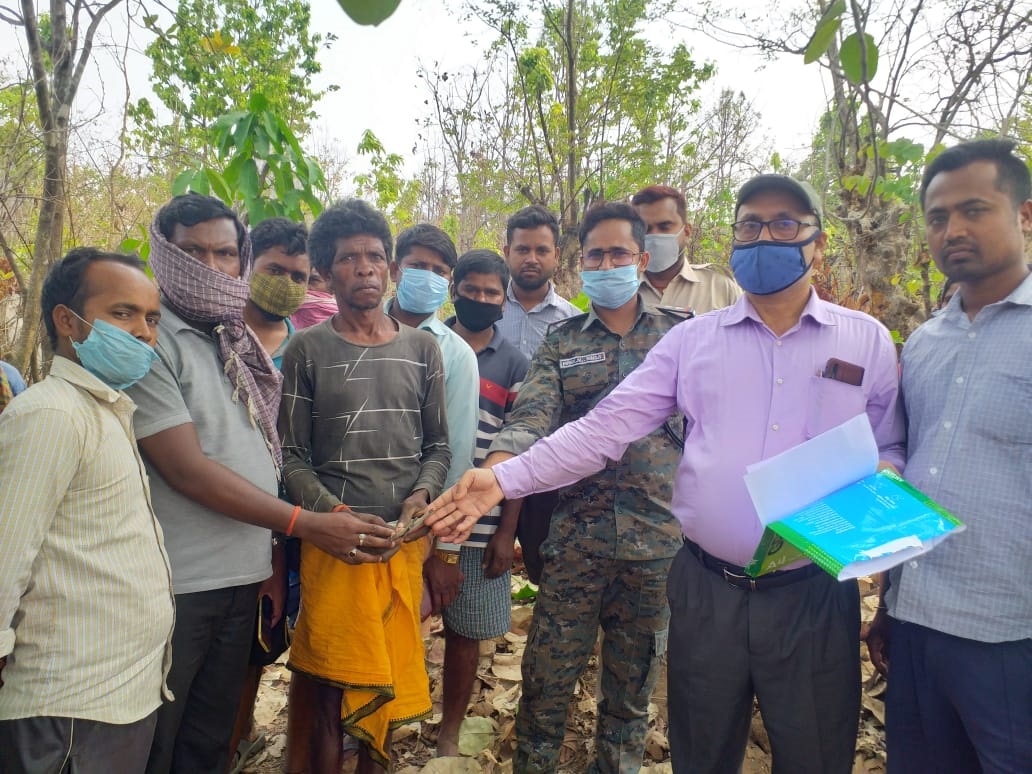 Hazaribagh: A herd of wild elephants killed a 60-year-old woman named Mosomat
Bandhani in Lamka Tari forest in Chepakala under Dadikala police station.
Bandhani went to collect mahua flowers from the forest on Saturday afternoon. When she didn't return till night, her son went looking for her and found her dead body lying in the forest.
Villagers have complained about a herd of 20-elephants damaging their crops. They have urged forest department to make necessary arrangements to drive the herd away.
Bandhani's kin will be given compensation according to government provisions.
(Vishvendu Jaipuriar)
CRPF team unearths cane bombs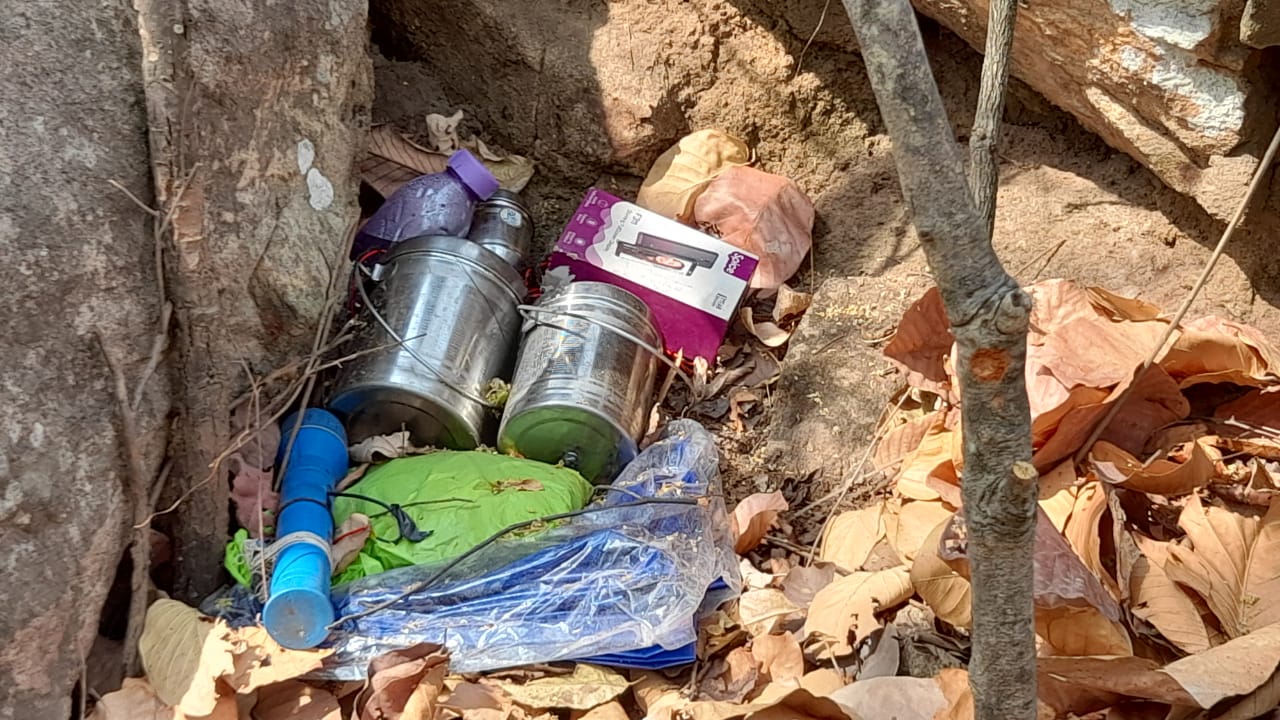 Chatra: A CRPF team of the 190 battalion along with personnel from Jaguar recovered four cane bombs while conducting a massive search operation at the Khapia Madarpur forest, under Kunda Police Station, in Chatra on Sunday.
Talking about the incident, ASP (operations) Nigam Prasad said Superintendent of Police Rishav Kumar Jha formed a team to undertake the operation after he got a tipoff. This team was successful in finding the cane bombs, which were planted beside some uniforms. Thereafter, the police called upon the anti-bomb disposal squad which diffused the bombs.
"The extremists were planning to target security forces but they failed," Prasad said.
(Vishvendu Jaipuriar)
Truck and car collision kills 2 in Ramgarh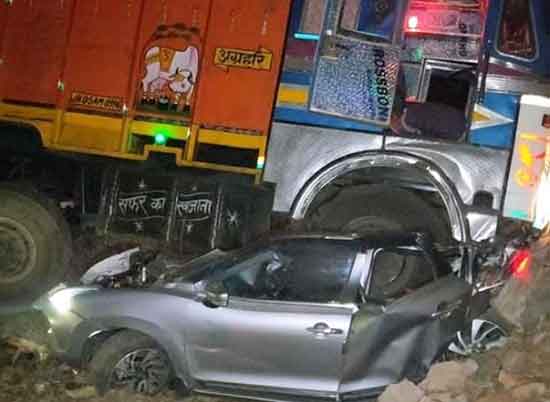 Hazaribagh: A truck and car collision in Chopadaru ghati in Gola block killed two people on the spot on Saturday.
Eyewitnesses said at a sharp turn, the truck hit the car, damaging the vehicle completely.
Police said the two victims were Ranchi residents returning home after a visit to Bokaro. Both have been identified as Shiv Kumar Rai(35) and Bhaskar Kumar Jha(45).
The bodies have been handed to the families after post-mortem.
(Vishvendu Jaipuriar)
Anti-viral medicines run out of stock
Daltonganj: Anti viral tablets and injections prescribed by doctors for Covid-19 infection are scarcely available in Daltonganj.
Ivermectin tablets and Sevipiravir injections are in short supply while doctors continue to prescribe them to patients said sources.
Drug inspector Abrar Alam said, "These drugs come from Patna and we expect it to be here in a couple of days."
Dharmender Upadhaya, secretary of the Palamau District Chemist and Druggist Association said, "We are keeping eyes on the availability of the medicines and we will see to it that the medicines do not go out of stock."
(Our correspondent)