Jharkhand mulls 44 vendors' markets for its cities
The markets are expected to keep the streets clear and reduce traffic congestion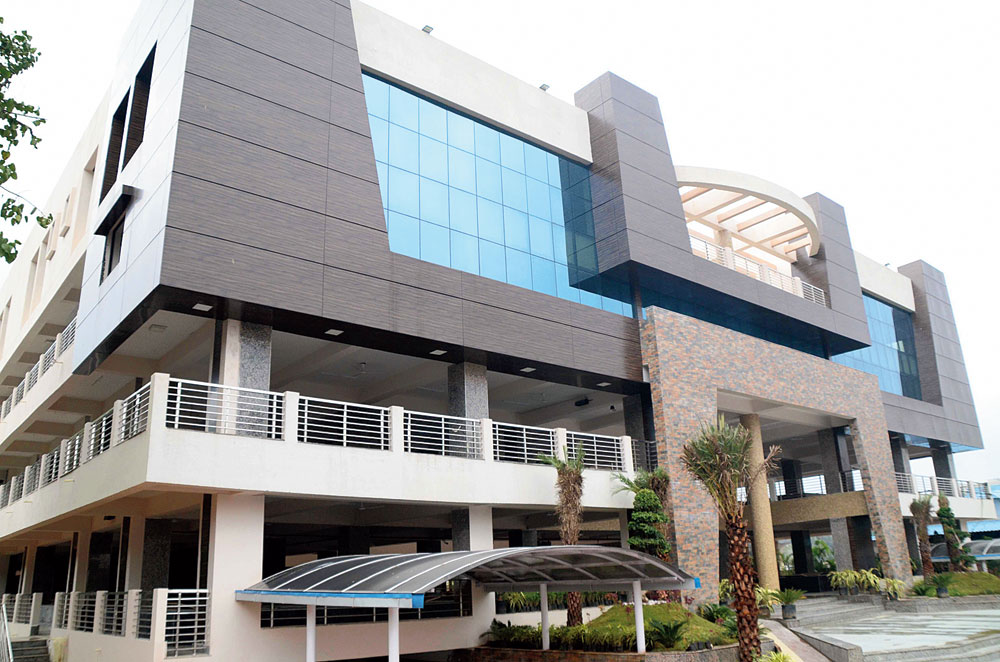 Snarl-free shopping: The newly built vendors' mart at Kutchery Road in Ranchi, a model for others
Telegraph picture
---
Ranchi/Jamshedpur
|
Published 05.02.19, 06:39 PM
|
---
The state urban development department is proposing vendors' marts in Jharkhand's cities to take hawkers off roads and ease the way for traffic.
State urban development department secretary Ajoy Kumar Singh told this paper that vendors' marts would come up in 44 urban local bodies across the state on the lines of the newly set up Atal Smriti Vendor Market in Ranchi. The sanction of this project, with the department, was in its final phase.
"Street vendors or hawkers are the biggest reason for traffic congestion in cities. We proposed setting up vendors' marts in 44 civic bodies like that of Atal Smriti Vendor Market in the capital's Jaipal Singh stadium," urban development secretary Singh said.
He said the move would not only give vendors space to earn their livelihood but also prevent them from hogging space on pavements and roads. "The project would be undertaken under DAY-NULM (Deendayal Antyodaya Yojana – National Urban Livelihood Mission) with funding from state government," he added.
The urban development secretary further said that as a part of the project, 19 multi-storey vendors' marts would come up on 12 municipal bodies with bigger towns such as Jamshedpur, Dhanbad, Hazaribagh and Bokaro getting priority. Two nagar parishads will have G+1 vendors' marts. In smaller towns, the mart will be a structure on the ground floor with parking facility.
Construction of three ground floor vendors' marts has begun in Seraikela, Deoghar and Koderma.
A source in the urban development department said vendors would be selected by the town vending committee in each of the urban local bodies.
"All urban local bodies have been directed to constitute a town vending panel and select vendors who will be allotted shops at the mart and also ensure that those identified vendors actually do set up their units at the mart once the building is ready. Any vendor who continues to sell wares from the roadside even after he is allotted a shop inside the mart will lose his allotment. The urban department will also prosecute such vendors with more vigour after marts come up," said the source.
A multi-storey vendor's mart usually takes nearly two years to build.
Constructed at a cost of Rs 40 crore, the 50,000sqft G+4 Atal Smriti Vendor market in Ranchi, inaugurated by chief minister Raghubar Das in November last year, has 478 shops on ground and first floors, 110 offices on the second floor, 23 offices on the third floor and a banquet hall on the fourth floor. It also has two elevators and 300 CCTV cameras.