Jharkhand Badminton Association elects 7 new faces in executive panel
Jamshedpur's K Prabhakar Rao becomes secretary for fifth term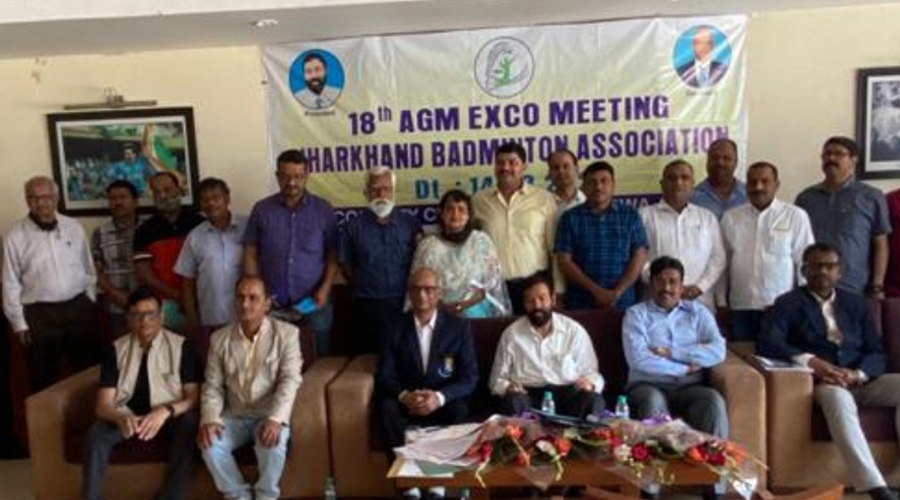 ---
Jamshedpur
|
Published 15.03.21, 04:45 PM
|
---
Seven new faces have been elected to the executive committee of Jharkhand Badminton Association (JBA) with K. Prakhakar Rao becoming secretary for the fifth consecutive term.
The 18th annual general meeting and the election of the state shuttle outfit was held at the Country Club at JSCA International Stadium in Dhurwa, Ranchi on Sunday. Jharkhand Olympic Association secretary Madhukant Pathak was present as an observer and regional deputy director of education department Arvind Bijay Bilumg graced the occasion as a special guest.
The tenure of the new executive is four years.
The faces who have been elected as the executive committee members include Ajay Kumar Rai (Chatra), Arvind Kumar Singh (Koderma), Vijay Kumar Singh (Ramgarh), Uma Rani Palit (Ranchi), Samrat Choudhary (Dhanbad), Kanishka Kashyap (Deogarh) and Shashi Kumar Pandey (Khunti).
Uma Rani Palit is a seven-time state champion who has also represented India veterans.
Others in the executive panel are Deepak Kumar Verma (president, Hazaribag), Deepak Kumar Sinha (senior executive president, Seraikela-Kharsawan), Dr R.A. Khan(executive president, Bokaro), Ganesh Prasad (executive president, Lohardaga), Shailendra Kumar Sinha (vice-president, Dumka), Santosh Kumar Namdhari (vice-president, Palamu), Ashok Joshi (vice-president, West Singhbhum), Vijay Sahu (vice-president, Gumla), Deepak Jha (vice-president, Dumka), K Prabhakar Rao (secretary, East Singhbhum), Ravi Shekhar Singh (treasurer, Seraikela-Kharsawan), Yashvir Jaggi (joint secretary, Hazaribag), Sachin Kumar Rana (joint secretary, Seraikela-Kharsawan), Nirmal Kumar Dey (joint secretary, Ranchi) Md Arshi (joint secretary, Godda) and Ranjay Kumar Ray (joint secretary, East Singhbhum).
Sachin Rana, who runs a training centre at Mohan Ahuja Stadium in Jamshedpur has accompanied Indian shuttle teams to off-shore events as a coach.
Jamshedpur-based Rao, who also happens to be the joint secretary of Badminton Association of India and chairman of Para-Badminton India, said representatives of all the 24 JBA affiliated districts were present at the meeting. "Promotion of the game in districts and other related issues were discussed during the meeting. The election was conducted in a peaceful manner," Rao, who is JBA secretary since 2006, said.