Soren mocks flying elephant
The JMM founder claimed that Raghubar Das wasted more than Rs 900 crore in the name of attracting investors in the state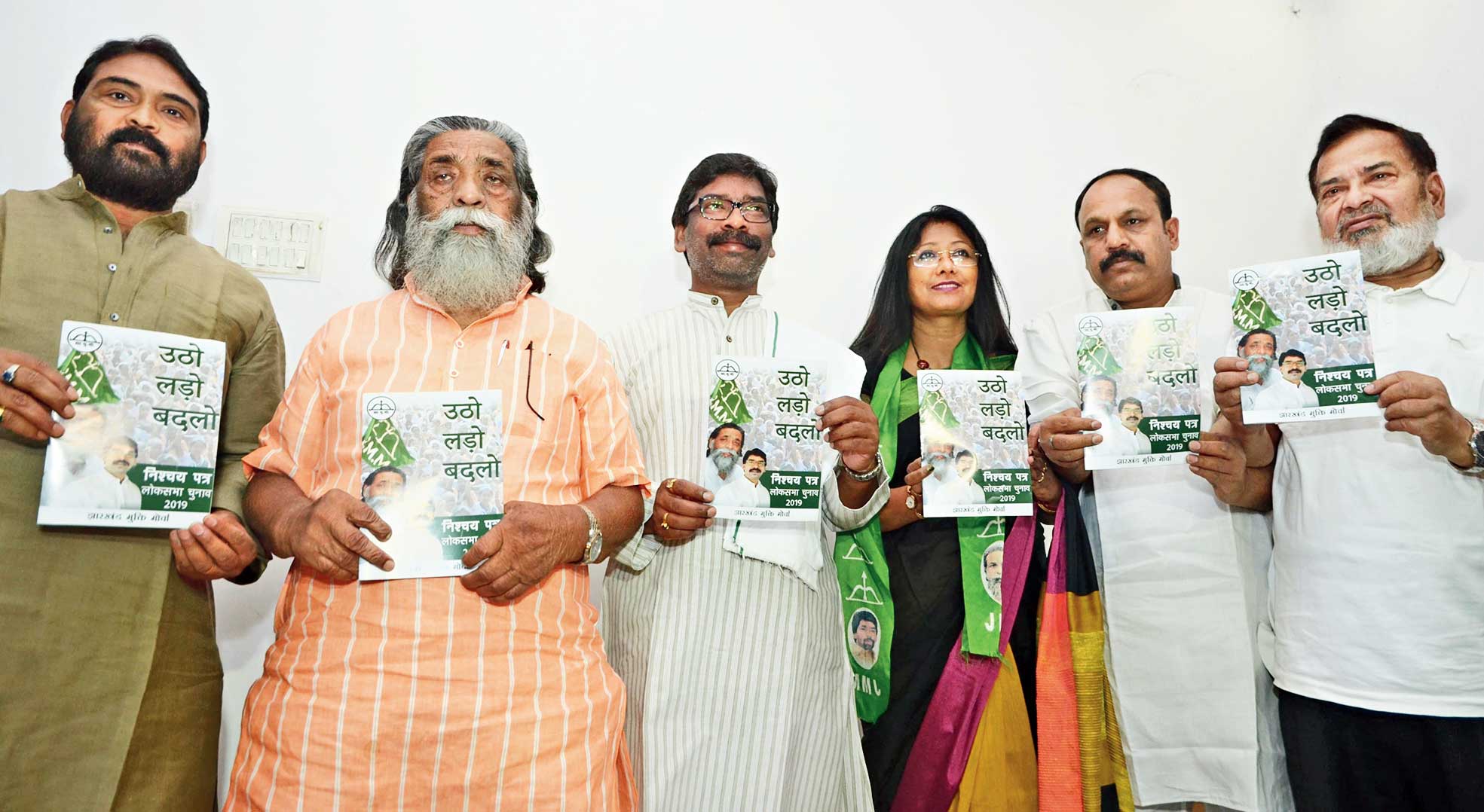 ---
|
Dhanbad
|
Published 12.12.19, 06:41 PM
---
JMM founder and former CM Shibu Soren on Thursday charged the Raghubar Das-led BJP state government of deceiving the masses in Jharkhand and favouring capitalist forces.
Soren Senior addressed two election rallies in Nirsa Assembly constituency, which will vote in phase IV on December 16, at Chhath Ghat Maidan in Goghna and Barbari football grounds in Kaliasol.
Addressing around 4,000 people at Chhath Ghat Maidan, Soren sought votes for JMM's Nirsa candidate Ashok Mandal and claimed CM Das stayed busy the past five years weaving dreams of attracting investments by organising the Global Investors' Summit (in Ranchi) and roadshows in Jharkhand and elsewhere, but failed to bring investments.
Guruji claimed that Das wasted more than Rs 900 crore in the name of attracting investors in the state. "He tried to fly the elephant in order to attract investment but even a child knows that an elephant can never fly in the sky," ridiculed Soren, alluding to the mascot of the Global Investors' Summit held in February 2017 in Ranchi.
Taking a dig at the law and order situation in Jharkhand under BJP rule here as well as other parts of the country, he said: "It seems criminals are ruling the roost. The masses are forced to live in an atmosphere of fear and incidents of dacoity and loot and crimes against women including rape have increased."
He referred to the lathicharges on parateachers and women health workers in Jharkhand. "Rulers in Jharkhand are engaged in oppressing the common people, farmers, government employees. When they demand their just rights they lathicharged."
He slammed the present Nirsa MLA Arup Chatterjee of Marxist Coordination of Committee for "not carrying out a single development work in Nirsa". "Rather, he posed hurdles in the smooth running of existing industries such as Maithon Power with strikes, dharnas and protests in the factory in the name of workers' rights," he said.