Curbs for vote-count venue
Political parties won't be allowed to set up tents or overcrowd along the roads leading to the counting centre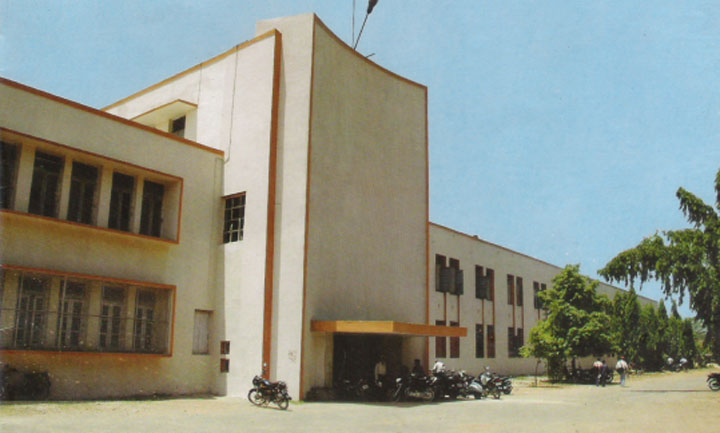 Counting for Baharagora, Ghatshila, Potka, Jamshedpur East, Jamshedpur West and Jugsalai will take place at Jamshedpur Co-operative College (in picture) on Monday
Picture: cooperativecollegejsr.ac.in
---
Jamshedpdur
|
Published 21.12.19, 10:16 PM
|
---
Political parties and their supporters will not be allowed to assemble in large numbers or set up tents (shamianas) along the approach road to Jamshedpur Cooperative College in Bistupur, the counting centre for six Assembly seats falling under East Singhbhum district.
The decision was taken after a security assessment on Friday evening.
"No political party will be allowed to set up tents for their supporters along the approach road and overcrowding will not be allowed along the roads leading to the Jamshedpur Cooperative College. We want the passageway to remain clear for movement of vehicles carrying administrative officials and security personnel," East Singhbhum deputy commissioner (DC) Ravishankar Shukla said.
The counting for Baharagora, Ghatshila, Potka, Jamshedpur East, Jamshedpur West and Jugsalai will take place at Jamshedpur Co-operative College on Monday.
Supporters of poll candidates and Independents, who had set up tents on the college campus to keep a watch on the EVMs (electronic voting machines), had been asked to vacate the campus by Saturday night.
"The supporters had set up camps near the strongroom where the EVMs are kept. They have been asked to remove their tents by Saturday night as the campus will be handed over to the CRPF on Sunday morning," said the senior administration official in Jamshedpur.
DC Shukla has also informed candidates that the cost of putting up tents should be added to the election expenditure.
"Candidates and their supporters will not be allowed to burst crackers outside the campus during counting of votes. If they want to celebrate, they can approach the administration with a request that will be processed within 10 minutes," Shukla said.
The district administration has already banned mobile phones, water bottles and food packets inside the counting centre.
"Food packets and water bottles will be provided at the counting centre itself," the DC added.
Only those with photo ID issued by the district administration will be allowed to enter the campus.
"Counting agents, election agents and candidates will be allowed to carry only a pen, a pad and a calculator inside the strongroom. Nobody will be allowed to carry mobile phones into the strongroom. Officials will have to enter before 7am on counting day and come out only after the counting process is over," DC Shukla added.