Jamshedpur boy stuck in the UK, skimping on food
Don't know what's in store for people like me: Rajarshi Chakraborty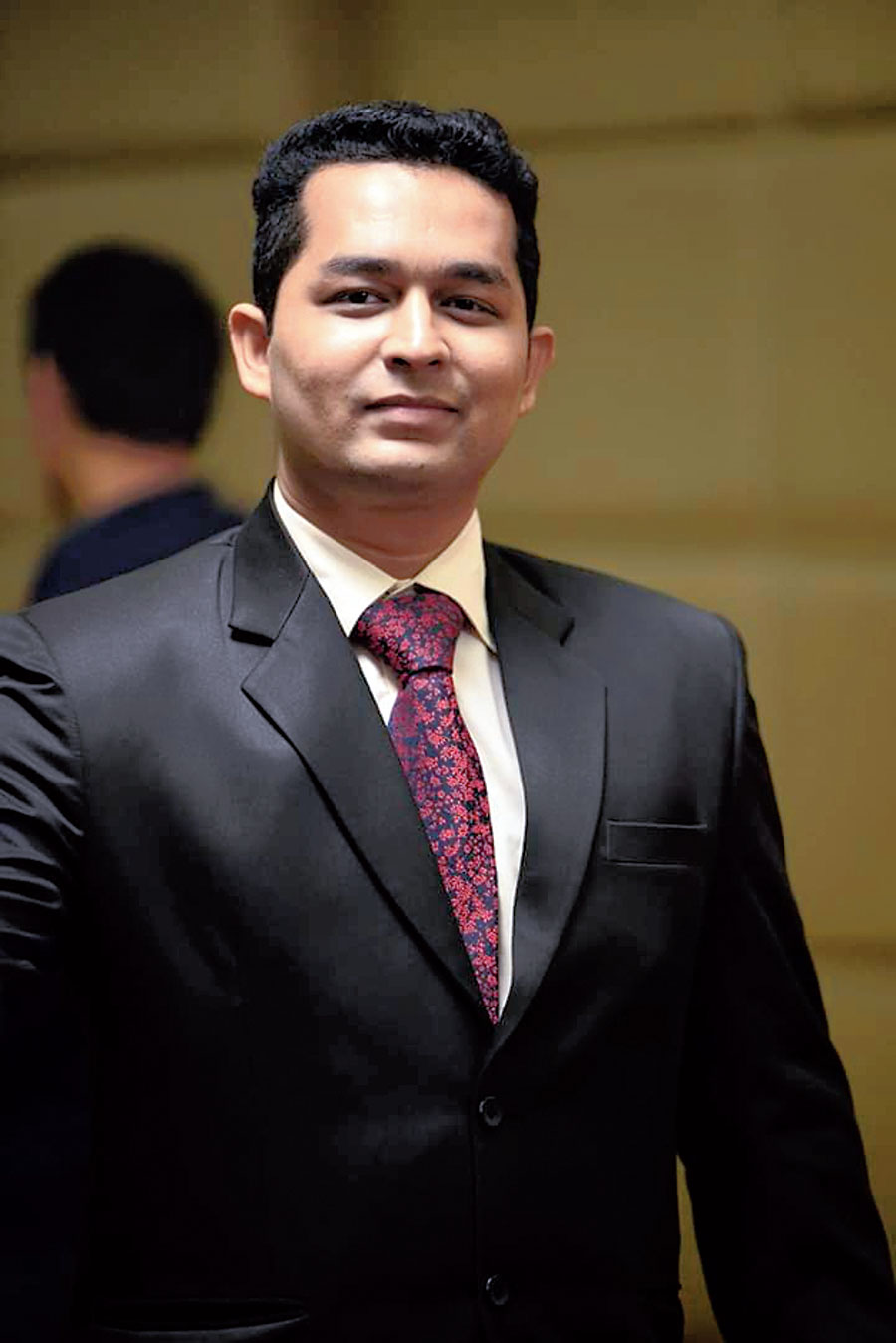 Rajarshi Chakraborty
Picture sourced by the correspondent
---
Jamshedpur
|
Published 29.03.20, 06:42 PM
|
---
A young man from the steel city, Rajarshi Chakraborty, among the Indian students stranded in the UK, is skimping on food at his rented place at a time his host country is overwhelmed by the pandemic that has claimed over 1,200 people there.
Chakraborty, 31, who works in the merchant navy, had enrolled in the 'officer of the watch' professional marine course at South Tyneside College in South Shields to fast-track his career. He went to the UK on December 26 last year when "things were absolutely normal".
As hordes of Indian students stuck in the UK are appealing to Prime Minister Narendra Modi to rescue them, Rajarshi told The Telegraph on Sunday that he was conscious of a sinking feeling.
He had an exam on April 4, but in March second week, his college closed and the exams were cancelled due to the Covid-19 outbreak. So while India experiences a terrifying lockdown, Rajarshi is having his own far from home.
India's updated travel advisory has imposed a ban on international flights until April 14 and the Indian High Commission in London has called on Indian nationals to follow the UK's National Health Service (NHS) and Public Health England guidelines.
"I'm staying on rent at South Shields and I don't know what's in store for people like me," he said over phone. "I'm spending sleepless nights. We don't know how the UK government will treat us if we fall ill. My visa expires on April 16. My cash is running out but I still have to pay rent, buy food, pay energy bills. Money transfer from home is a problem now," he said.
His elderly father Balaram Chakraborty, a Sonari resident, said he went to the State Bank of India last week to try and send money to Rajarshi, but could not. "Banks are operating with skeletal staff and concentrating on basic activities like clearances," Chakraborty Senior said.
Earlier this month, Rajarshi had tried to book a flight back to India but the fares had skyrocketed. "The ones available at Rs 36,000 were available for Rs 90,000 or Rs 1 lakh. Then India suspended its flights," he said.
He and some 350 other Indians stuck in the UK wrote to the external affairs ministry, he said, and they've tweeted and tagged various departments of the Indian government for help, but in vain. "Now, students and professionals are making videos for the Indian government to get noticed. Let's see what works."
Rajarshi is doing what he can to make his cash stretch. "I cook once a day, basic rice and dal. No meat, it is too expensive now. There was no hand sanitizer or gel at any local store, so I had to order it online and those were pretty expensive. I am saving cash for my electricity and gas bills and rent because none of us knows for how long we have to stay here in the UK," he said.