In Bokaro, 950 students score above 95% in CBSE class 12 exams
Schools in the city have once again proved that they provide an excellent educational environment'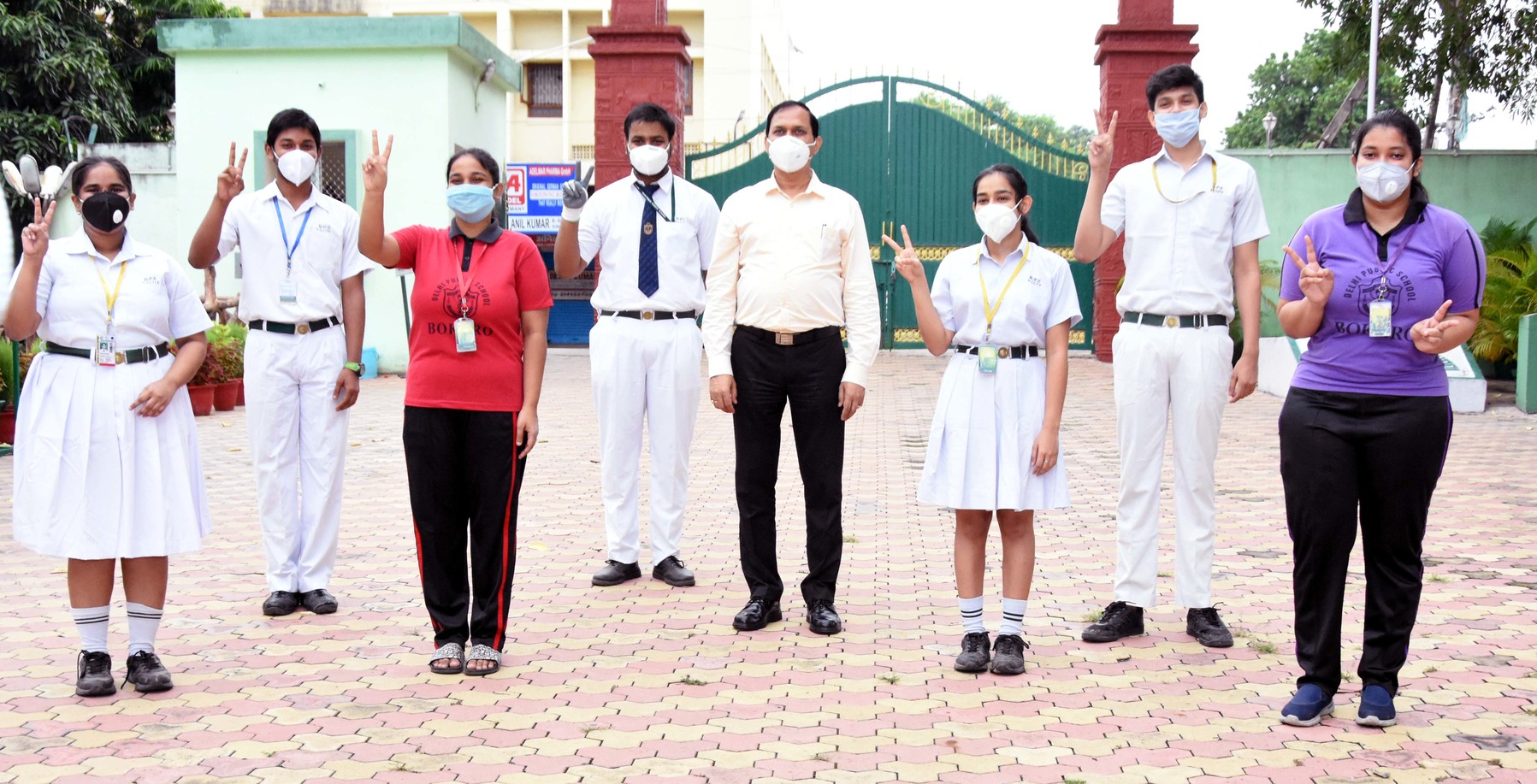 ---
|
Bokaro
|
Published 14.07.20, 05:40 PM
---
As many as 950 students of 15 prominent schools across Bokaro district have scored 90 per cent or more in CBSE class XII board examinations, a careful analysis of the results, declared on Monday, has revealed.
Adyasha Mishra of Delhi Public School (DPS) became the district topper in the science stream with 98.80 per cent marks, Ritu Kumari of Holy Cross School (HCS) topped in commerce achieving 98.2 per cent marks, while Mimansha of Pentecostal Assembly School and Nitesh Kumar Mahto of Chinmaya Vidyalaya topped in arts by scoring 98 per cent each.
In DPS, 127 of its students scored above 95 per cent marks and 333 students secured above 90 per cent marks. In Chinmaya Vidyalaya, 233 students secured above 90 per cent.
Similarly 102 students of Guru Gobind Singh Public School (GGPS), 85 students of Pentecostal School Assembly, 69 students of DAV Public School, Sector-IV, 45 students of Ayappa Public School, 31 students of MGM Higher Secondary School, 18 students of BSL-run-Schools, 22 students of Pits Modern School, Gomia, and 12 students of DAV School, Swang, scored 90 per cent and more marks, according to information provided by these schools.
Students of almost all schools in the district have done well. In Chinmaya Vidyalaya, Sudanshu Shekhar scored 97.2 per cent while DPS's Pragati Singh obtained 96.60 per cent in commerce.
Ritu Kumari of Holy Cross, who topped in commerce with 98.2 per cent marks, shared her motto. "Never think about the result or marks, always focus on your studies and be positive. This is the mantra of my success," said the daughter of an LIC agent and resident of Bandgoda.
Adyasha Mishra, district topper, wants to become a doctor. A resident of Sector-IV/B, Adyash is the daughter of P.C. Mishra, a general manager with Bokaro Steel Plant (BSL). She studied seven to eight hours before the examinations and credited her school, teachers and her parents for her success. "We should focus on using our time properly. There is no substitute for hard work," she said.
Principal of DPS, Bokaro A.S. Gangwar said, "All schools have produced wonderful results this year. Good effort made by the teachers and parents have yielded such results. Schools in the city have once again proved that they provide an excellent educational environment here."