Help the stranded, Church issues call in Ranchi
The pastors requested all institutions to organise shelters, arrange meals and clothing for the affected migrants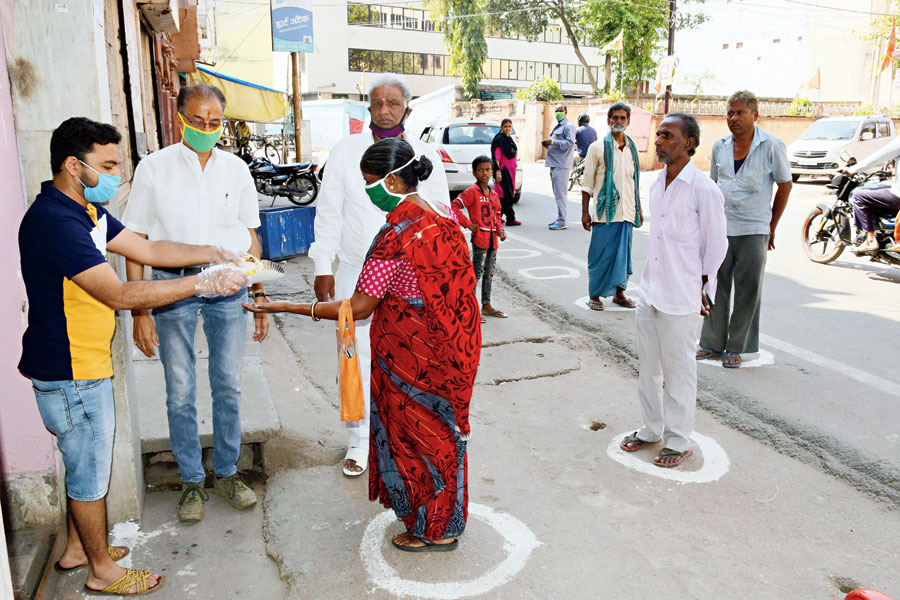 ---
|
Ranchi
|
Published 28.03.20, 08:00 PM
---
The Archbishop House in Ranchi on Saturday appealed to people to help migrant workers stuck in other states in view of the lockdown to combat the Covid-19 pandemic.
The appeal comes at a time when visuals ad reports of migrant workers hitting the road on foot with families and children in sheer desperation to reach their native places has shocked a country locked down to stop the highly contagious novel coronavirus from spreading.
Writing the appeal as pastors from Jharkhand "whose people have been serving, often in very humble and faithful ways, throughout the country", Archbishop Felix Toppo and Auxiliary Bishop Theodore Mascarenhas made an emotional appeal for help for such workers.
The pastors requested all to direct Church institutions/schools and other campuses to organise shelters wherever possible and arrange in everyday possible way meals and clothing for the affected migrants "irrespective of their religion, language or group".
"We have sent this appeal to other archdioceses, Christian organisations, NGOs and the likes active across the country," Bishop Mascarenhas, who also signed the appeal, told The Telegraph.
The letter appealed to people in those areas to treat migrants with care and concern and interact with respective state governments and local administration to identify and help these poor people.
"Many of our own from Jharkhand are among migrants and we are told that many are in trouble," the appeal said, reminding people that "while we are all worried about our own safety, these poor people are the ones suffering the worst of the brunt".
They also requested people to help families of migrant workers get in touch with those stranded so that the families are reassured of the safety of their loved ones.
"Keeping them (migrant workers) safe is important for staying safe," the pastors pointed out in their appeal, adding that the rest of the country will be even more vulnerable if migrant labourers are exposed to Covid-19.
The pastors began the appeal with a quote from the Gospel of Mark that Pope Francis used during the Urbi et Orbi (to the City [of Rome] and to the World) blessings on Friday evening in view of the coronavirus pandemic in an extraordinary setting -- before an empty square from the sagrato of St Peter's Basilica in Vatican City.
The quote echoes the situation experienced by many countries across the world at present. It says: "For weeks now, it has been evening. Thick darkness has gathered over our squares, our streets and our cities, it has taken over our lives, filling everything with a deafening silence and a distressing void.......We find ourselves afraid and lost."