Help for Jamshedpur seniors
Suicide prevention centre Jeevan, in collaboration with Tata Steel Foundation trained its volunteers to meet the emergency needs of the elderly and provide emotional support to them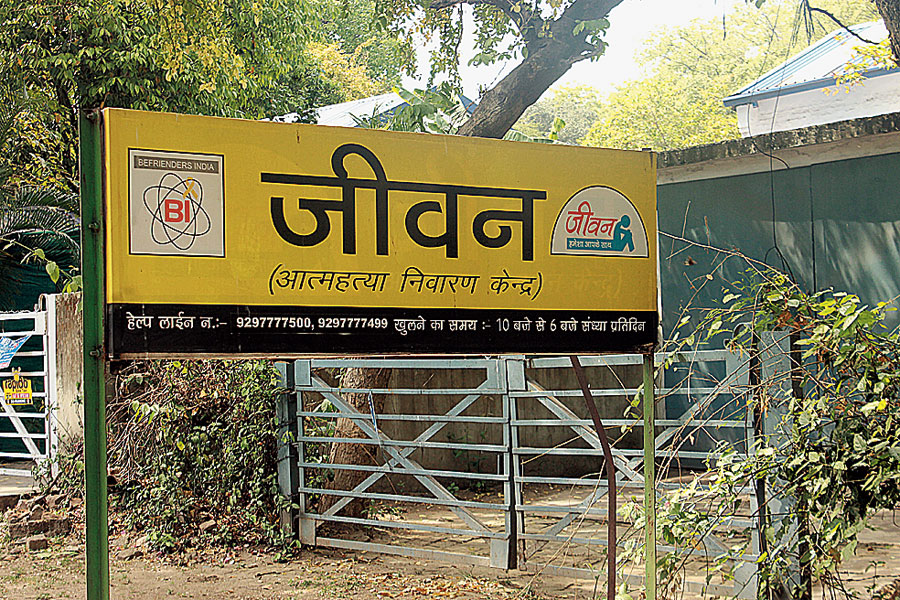 The Jeevan office in Bistupur, Jamshedpur.
(Bhola Prasad)
---
Jamshedpur
|
Published 31.03.20, 07:33 PM
|
---
Senior citizens who live alone in the city and are worried due to the ongoing lockdown can breathe easy.
Suicide prevention centre Jeevan, in collaboration with Tata Steel Foundation, has trained its volunteers to meet the emergency needs of the elderly and provide emotional support to them, for free.
"During the lockdown, we are offering counselling over phone for those in emotional distress due to social isolation or any other reason," said Jeevan founder M. Ram. "We got several requests in the last few days from senior citizens in distress as their regular caregivers can't come due to the lockdown. That's how the idea of catering to their needs dawned on us."
The centre released two numbers, 9297777499 and 9297777500, where seniors can call up between 10am and 6pm.
For the elderly, Jeevan's helpline numbers are 9955377500 and 9955435500. A senior citizen can call up between 10am and 6pm, too.
"Any senior citizen can contact on these numbers for telephonic counselling and assistance to go to hospitals, banks, post offices, pathological test hubs and markets," Ram said. "If a senior resident wants hospitalisation, say, at 10pm, and if we are informed before, we will send our volunteers," said Ram.
He added that Jeevan will share the name and contact number of the person in advance. "Our volunteer will take the residents wherever they have to go on his bike," Ram said.
According to data from the social welfare department, nearly 1 lakh senior residents live in East Singhbhum. Most senior citizens in Jamshedpur stay alone as their children work or stay elsewhere.
"I can't walk to the bank, and there's no public transport due to the lockdown. It will be really good if we get help from youths now," said Satyendra Singh, a septuagenarian resident of Mango, welcoming the helplines.