Freelance journalist on potential snoop list to move Supreme Court
The list of the Indian targets of a snooping operation that deploys Pegasus spyware accessible only to government agencies includes 40 scribes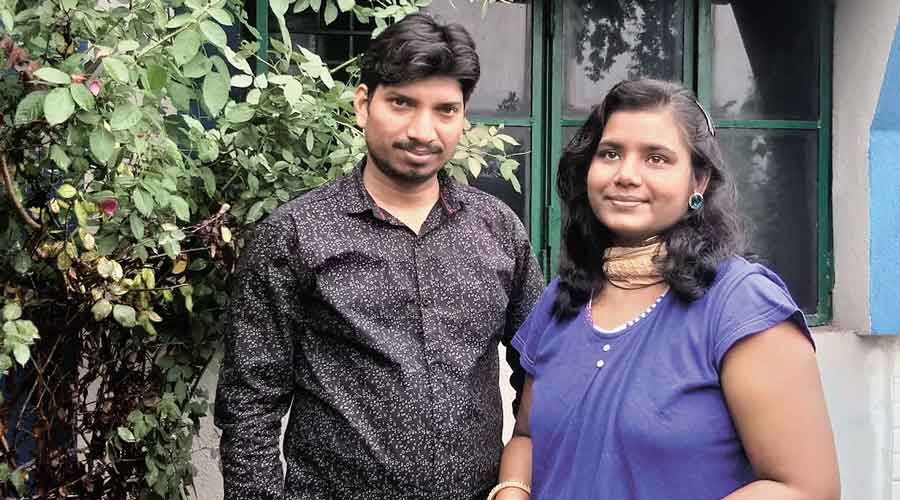 ---
Jamshedpur
|
Published 23.07.21, 12:31 AM
|
---
Rupesh Kumar Singh, a freelance journalist based in Jharkhand whose phone number and the numbers of his two family members figure in the leaked list of potential targets of surveillance by the Israeli firm NSO Group's Pegasus spyware, has decided to move the Supreme Court against the Centre for alleged breach of privacy.
The list of the potential Indian targets of a snooping operation that deploys Pegasus spyware accessible only to government agencies includes 40 journalists.
Rupesh, 35, who is based in Ramgarh, over 50km from state capital Ranchi, is already in talks with a senior Supreme Court advocate on filing the petition. "I am waiting to see if any journalist group from Jharkhand will take up my cause. If not, then I will file a petition on my own as the right to privacy of mine, my wife and my sister-in-law, which the Supreme Court has termed as a fundamental right under Article 21 of the Constitution, has been breached," alleged Rupesh, who was released in December 2019, after spending six months in a Bihar jail on "fabricated" charges of being a Maoist.
Rupesh, who has been contributing articles since 2014 for Hindi magazines and news portals like Media Vigil, Gauri Lankesh News, The Wire and Janchowk, among others, has already had a discussion about his petition with Colin Gonsalves, a senior Supreme Court advocate and founder of the Human Rights Law Network (HRLN).
"I am being targeted by the Union government for my reports on violence by security forces against Adivasis. This happened more after my report about a tribal man, Motilal Baskey, of Giridih district, whom the security forces claimed to be a Maoist carrying a reward of Rs 10 lakh. He was killed by the CRPF in an encounter in June 2017. But when I started investigating, I found that Baskey was a porter ferrying pilgrims to the Parasnath Hills. There was a massive protest on the issue by Opposition party leaders (Raghubar Das-led BJP government was in power in 2017), including current chief minister Hemant Soren and now BJP leader Babulal Marandi (who was then the JVM chief)," said Rupesh, a native of Bhagalpur in Bihar.
The allegation about innocent tribals being killed by security forces was also raised in the Lok Sabha by JMM MP and former chief minister Shibu Soren and in the Rajya Sabha by JMM parliamentarian Sanjiv Kumar.
"I continued to write on the displacement of tribals, suppression of tribal rights and their arrest on false charges after branding them Maoists. I think all these reports made me the target not merely of surveillance by Pegasus software but also led to my arrest in June 2019 under the Unlawful Activities (Prevention) Act (UAPA) after security forces planted gelatin sticks and detonators in front of my eyes in my car," Rupesh alleged.
He was released on bail in December 2019 from the Gaya jail after Bihar police failed to file a chargesheet in the case even after the stipulated 180 days lapsed since the filing of the complaint.
Rupesh said he had noticed signs that his phone was being tapped. "In 2018, whenever I called my sources to tell them that I am reaching the spot to meet them, some people used to reach there before me and ask my sources what was the reason of my visit. Apart from this, whenever I picked up my phone there would be a beeping sound. I then decided to go by my gut feeling and started using my phone less. It is likely that during this time my wife and later her sister's phones were also put under surveillance," he alleged.
In June 2019, around 10 men claiming to be Intelligence Bureau officials halted their vehicle and took him, his friend Mithilesh Kumar Singh (a Ramgarh civil court lawyer) and the driver under detention while they were travelling to Aurangabad in Bihar.
"We had parked the car and gone to relieve ourselves in Hazaribagh. When we returned we saw the men who caught and blindfolded us. While they put me in their SUV, my driver and friend were kept in our car which was driven by the IB personnel. When they removed our blindfolds, we found that we had reached Gaya in Bihar. The IB men talked in an Andhra accent and the entire operation was done without the knowledge of Jharkhand police," claimed Rupesh.
On the way, the IB personnel allegedly threatened and even coaxed Rupesh to stop his "negative journalism" and instead help the security forces to locate the top rebel leaders, he said. When he refused to relent, he saw the IB personnel calling Gaya police after allegedly placing gelatin sticks and detonators in their car, Rupesh said.
He said that when he was lodged in jail, his wife's car, which used to be parked outside their house in Bokaro, was found to be fitted with a GPS device, a chip and a camera right underneath the steering wheel.
"It was noticed at the showroom by the mechanic and were removed. When I came to know about it, I had a hunch that my wife's mobile was also under surveillance. But I was surprised to know that even her sister's mobile was being tapped," said Rupesh.
A reporter from The Wire called him a week back to inform that the leaked database contained the phone numbers of Rupesh, his wife and his wife's sister.