Fog trouble on Tatanagar tracks
The Puri-bound Purushottam Superfast Express was running late by four hours for the second consecutive day on Tuesday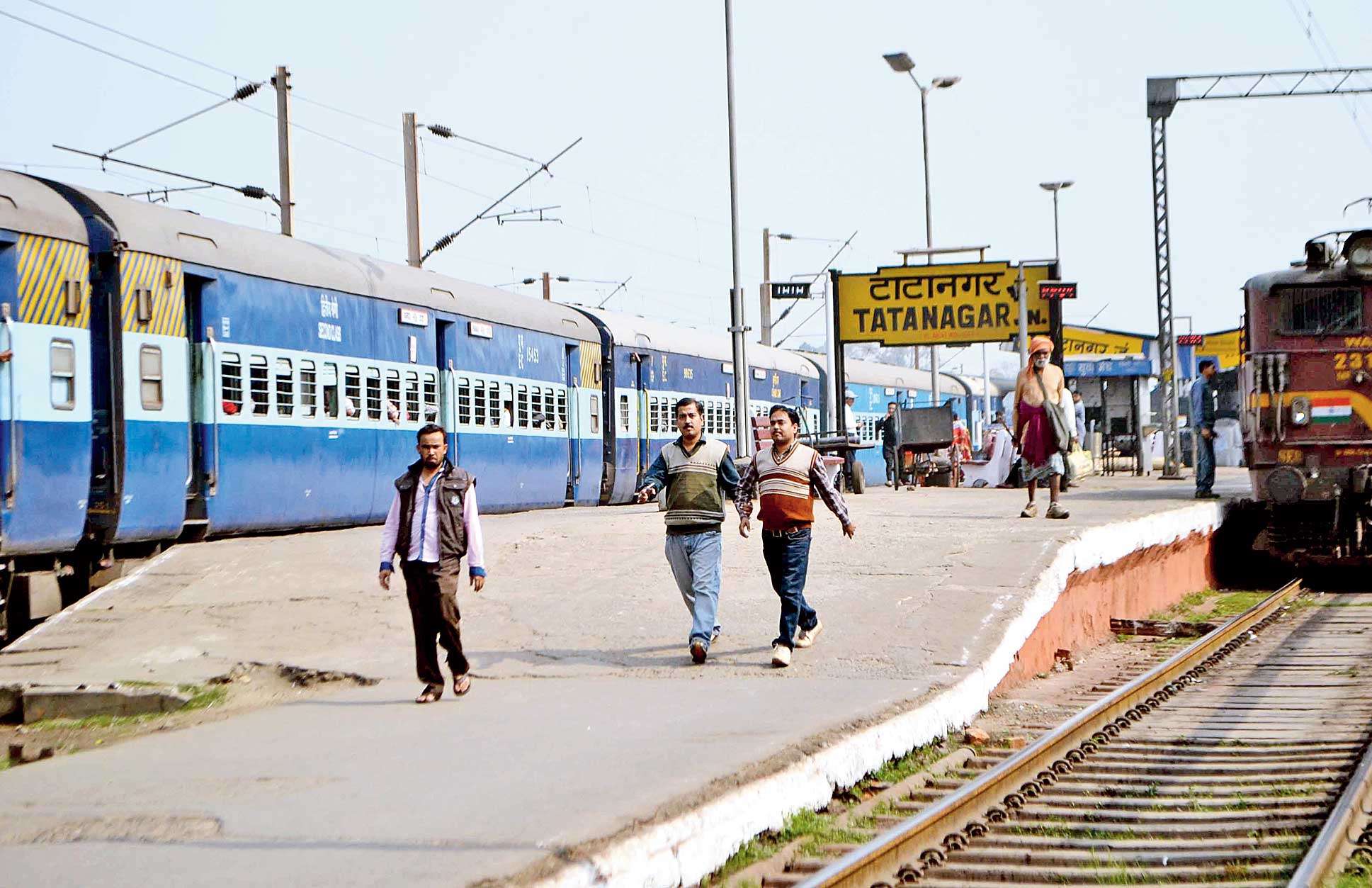 ---
---
Dense fog in northern India on Tuesday delayed long-distance trains coming from New Delhi and other northern parts that pass through Tatanagar.
Officials at Chakradharpur railway division said the Puri-bound Purushottam Superfast Express was running late by four hours for the second consecutive day on Tuesday. The scheduled arrival of the train at Tatanagar is 8pm, but is likely to reach around midnight, said a staff manning the enquiry kiosk at Tatanagar.
The Haridwar-Puri Kalinga Utkal Express is also expected to reach Tatanagar in the small hours of Wednesday. The train's scheduled arrival at Tatanagar is 8.20pm.
The Bhubaneswar-New Delhi Rajdhani Express (Up) reached here around 4.30pm on Tuesday after a delay of half-an-hour. On Monday, the Down train from New Delhi was late by more than an hour from its scheduled 10am. The Chhapra-Tatanagar Express from Bihar reached here around 8.45am, two hours behind schedule. Tatanagar station director H.K. Balmuchu said they were helpless due to fog.