Dhanbad factories accuse BJP MLA of extortion
Dhullu Mahto's henchmen have doubled the loading charges for coal in BCCL's Baghmara areas, factories say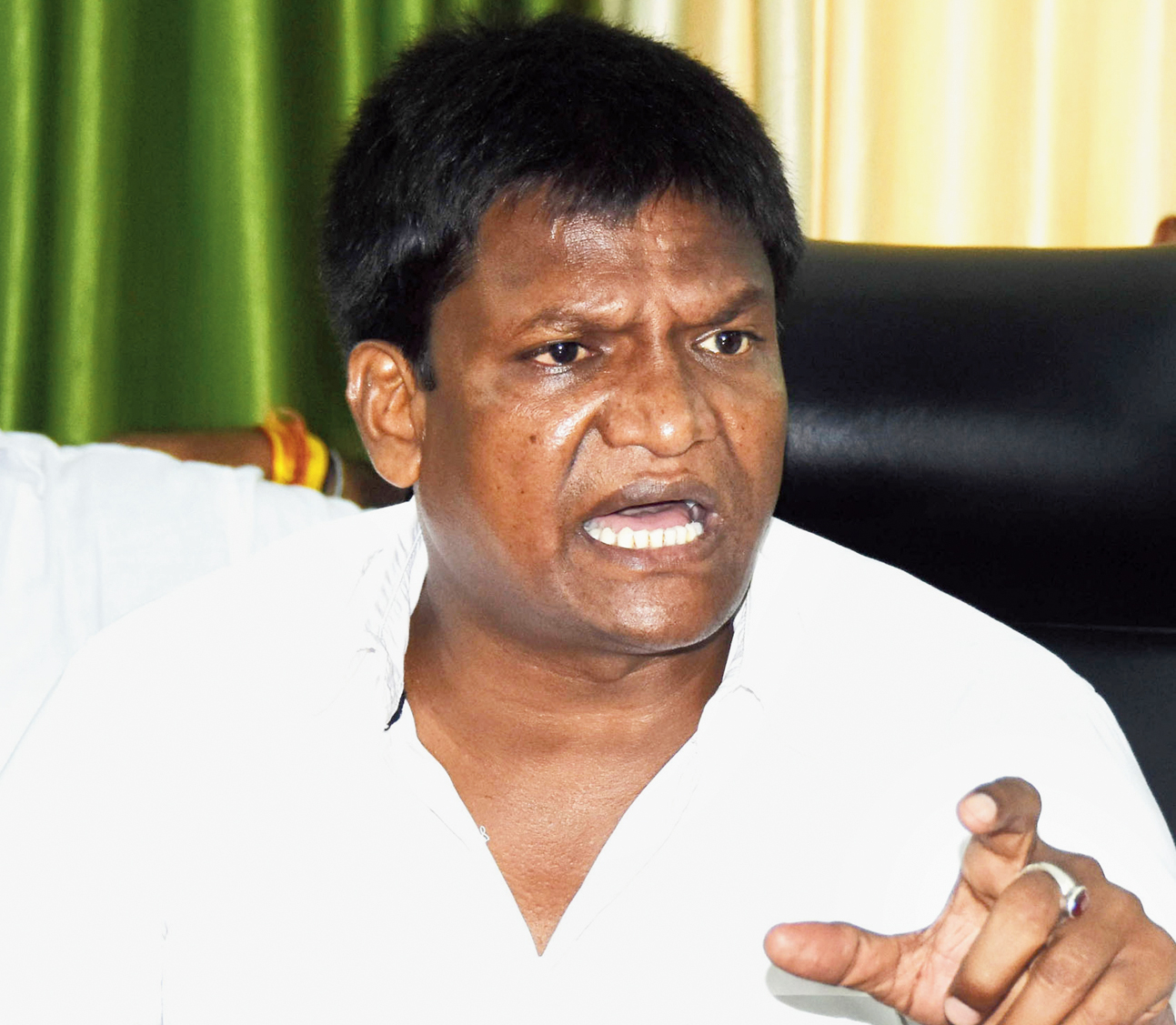 Dhullu Mahto: backs workers but denies charges
Telegraph picture
---
Dhanbad
|
Published 28.11.18, 06:39 PM
|
---
Over 100 hard-coke factory owners have decided not to buy coal from Bharat Coking Coal Ltd (BCCL)  areas in Baghmara because of regular extortion by henchmen owing allegiance to local BJP MLA Dhullu Mahto, who is in the eye of a storm over a sexual harassment allegation.

At a meeting here of Industries and Commerce Association, factory owners of Dhanbad, Giridih and Ramgarh decided to lead delegations to the district administration to inform officials about the problems they faced while picking up coal from BCCL Area number I to V in Baghmara.
Association president B.N. Singh said loading charges had been increased from Rs 650 per tonne to Rs 1,250 per tonne at the behest of Mahto. "Our industry cannot sustain itself after the increase in charges. We will have to shut down our industries," he said, adding that the association would soon seek the intervention of the local administration, the state government and also the Prime Minister's Office (PMO).
Owner of Akash Coke Kedar Nath Mittal agreed, saying that such a drastic increase in rates would kill their industry. "Our industry is based on coal and such a sharp increase in the loading charge will push our units on the verge of closure. We are somehow managing with the charges of Rs 650 per tonne. But we will not be able to pay the increased rates," he said, adding that they would soon meet Union coal minister Piyush Goyal.
MLA Dhullu Mahto, however, has denied he had any role in coal loading operations. "The issue is between hard coke factory owners and labourers engaged in coal loading. I have nothing to do with it," he told the media recently, but went on to add that he supported the "cause" of labourers who were being paid less by industrialists.
Mahto has been accused of sexual harassment by a party colleague, Kamla Devi. But the MLA has denied the charge, saying that Kamla made the allegations at the behest of party MP Ravindra Pandey who had connived with others to tarnish his image.
Addressing the media recently, Mahto alleged that Pandey, who is the BJP's Giridih MP, was the "captain" of the team of conspirators while former Bokaro Industrial Area Development Authority chairman Vijay Jha was his "coach".
"O.P. Lal, a minister in united Bihar, and senior JD(U) leader Jaleshwar Mahto are acting as vice-captain and wicketkeeper respectively. State Congress secretary Ranvijay Singh and others are players in the conspiracy team," he said.
Pandey dismissed the allegations, saying Mahto had lost his mind. "Mahto has lost his mental balance and requires treatment," he said.