Dhanbad doctor faces flak for sharing satirical video on PM
BJP MP, MLA say contents 'objectionable', civil surgeon seeks explanation from district hospital physician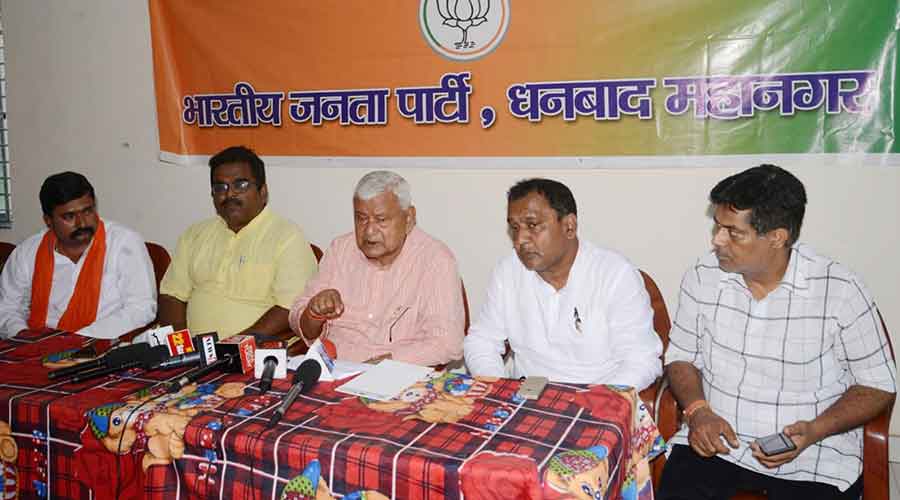 ---
Dhanbad
|
Published 22.09.21, 05:29 PM
|
---
A government doctor in Dhanbad is at the centre of a controversy for sharing a satirical video on the Prime Minister on his birthday on a whatsapp group with local BJP leaders criticising his actions and the district administration asking the civil surgeon to look into the matter.
The doctor, Rakesh Kumar, who is posted at the district hospital, has gone on two days' leave. He refused to comment on the media's queries on his social media post.       
Kumar is understood to have shared a video by Rajeev Dhyani, a Lucknow-based satirist and political activist with over  20.7 K followers, on Twitter on September 17, the Prime Minister's birthday, on a whatsapp group of doctors belonging to Sahid Nirmal Mahto Memorial Medical College, Dhanbad, where he used to work before.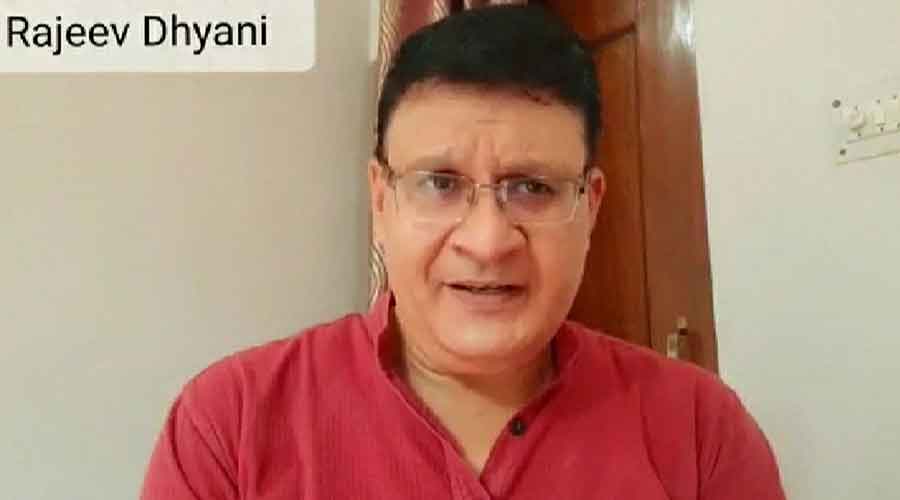 In the video titled "Modiyabind ki Bimari", originally shared on Twitter on September 12, Dhyani plays on the Hindi word, "motiaband (cataract)", to explain blurred vision because of which, he says, many people can't see what's going on around them, but have a clear vision of events unfolding far away places like Afghanistan and Syria. In the event, he adds, such people remain far away from the light of knowledge.
Dhanbad civil surgeon Shyamkishore Kant said he had sought an explanation from the doctor for sharing the video. "He has gone on leave. We are now waiting for his response," he said, adding that the doctor had apologised to the members of the whatsapp group and also the local BJP MLA, Raj Sinha.
BJP leaders of Dhanbad district have demanded action against the doctor, saying his post was "objectionable", while several civil society mebers have criticised the leaders for unnecessarily raking up a controversy.
Dhanbad MLA Sinha termed the doctor's action "objectionable", alleging that the video he shared contained "abhadra tippani (objectionable comments)" about the Prime Minister. Dhanbad MP P.N. Singh also joined the fray and demanded a probe into the issue.
While interacting with the media on Tuesday, Singh blamed the Hemant Soren government too. "When the state government is itself behaving irresponsibily, then what can we expect from its officers. I will also raise the issue during the upcoming District Development Coordination and Monitoring Committee meeting," he said.
Bijay Jha, a politician-turned social activist, termed the statements of MLA Sinha and MP Singh as unnecesary. "Will they ask for a similar probe on similar satirical comments made by many others against former Prime Ministers Jawaharlal Nehru, Indira Gandhi and even Jawaharlal Nehru?" said Jha, also a former chairman of Bokaro Industrial Area Development Authority.
Shiv Balak Paswan, secretary of Jharia Coalfield Bachao Samiti, also took a dig at the MLA and MP. "It is an attempt to distract the people's attention from core issues... Why didn't the MP and MLA come to Jharia when the people were suffering due to an acute drinking water crisis for over a week ahead of Vishwarkarma Puja?" he said.