Dalma foresters play Good Samaritan for daily wagers
With workers' salaries pending for six months, officers are helping them with money and groceries for the festive season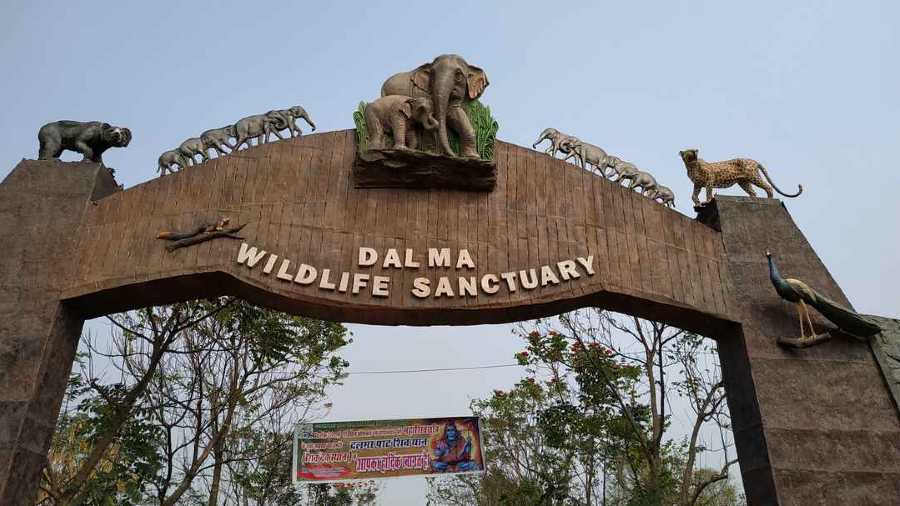 Dalma Wildlife Sanctuary
The Telegraph
---
Published 30.09.21, 08:21 PM
|
---
Foresters of Dalma Wildlife Sanctuary are playing good Samaritan for daily wagers, who have not been paid their dues for the past six months.
With the festive season being round the corner, 40-odd, daily wagers, are agitated since they have lost hopes of an early clearance of their dues.
Besides the trackers, daily wagers are engaged in maintaining the accommodations and taking care of the two domesticated elephants as mahauts, while some work as cooks.
Seeing their plight forest officials, including rangers, have taken on themselves to provide monetary help to the hapless daily wagers., some of whom are married with children. They are paid Rs 311.26 for their labour. The daily wagers work for about 26 days in a month.
"We are living in a state of utter penury but are continuing with our work," said Shristidhar Mahto, a watchman posted at the main entrance of the sanctuary at Makukakocha. He maintained that the workers can no longer wait for their pending dues to be cleared.
"We have no option but to wait. Most of the daily wagers have started borrowing money on interest from lenders of different villages. The lenders are charging them a 10 percent interest rate on the loan. It is the festive season and we have to buy clothes for our family. We are already suffering from financial stress. We are under huge pressure to keep our family afloat," said Dukhu Bhagat, a tracker.
Dalma range officer (West) Dinesh Chandra said the daily wagers have not received their dues for the past six months (from April onwards). "We are helping them financially by giving them an advance. We have also requested some grocers to provide them groceries on credit. But this situation should not stretch further," he added.
The government usually allots money for payment of daily wagers every two-three months but now the limit has overstretched. "Daily wagers receive their dues after every two-three months. This system has been in place for a long time. But a six-month wait is way too much for them in this festive season," a forester said on condition of anonymity.
The last payment that the Dalma daily wagers received was in March this year.