The dark side of social distance
Family made outcast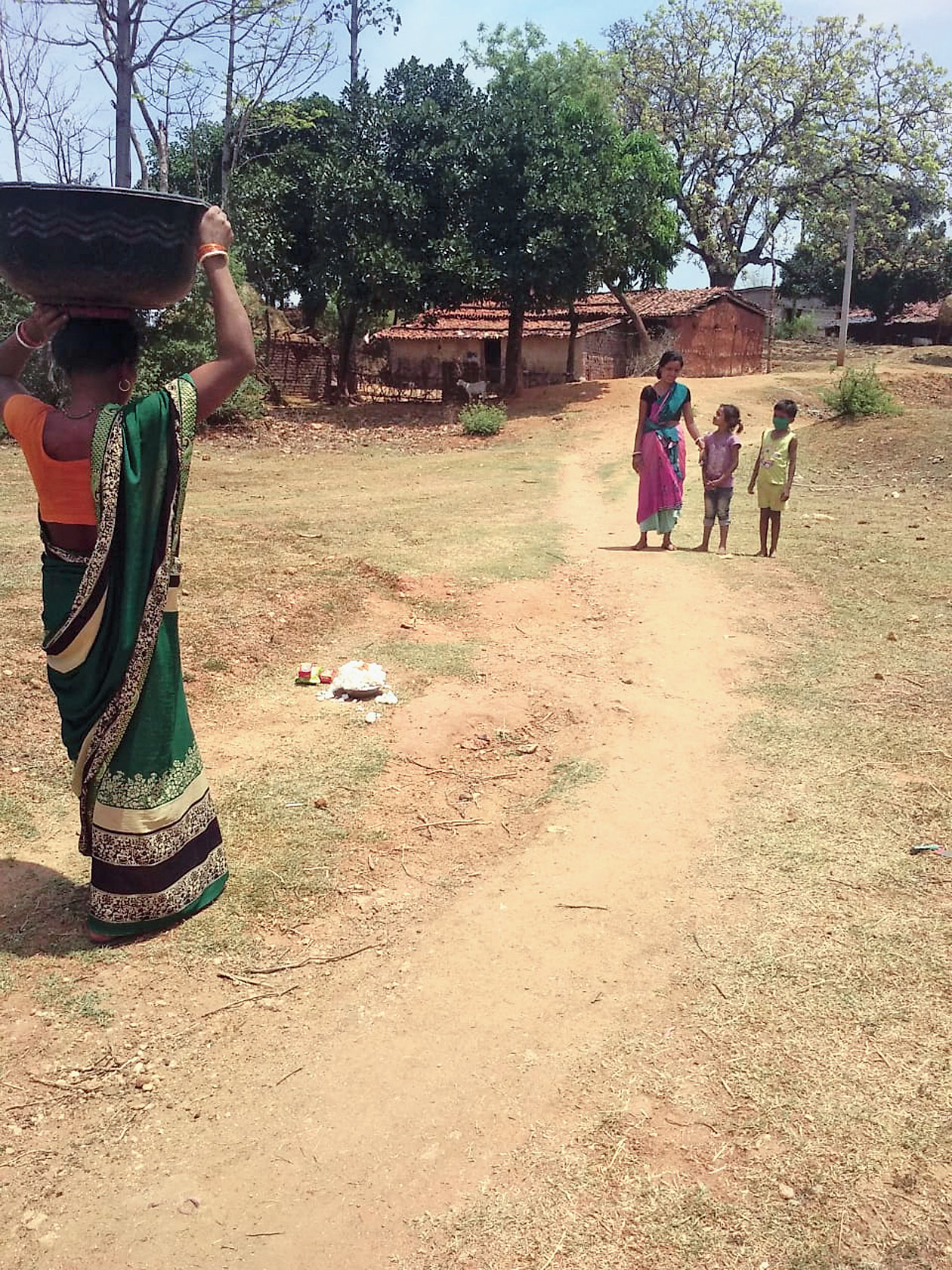 ---
---
Social distancing to contain the Covid-19 pandemic assumed inhuman proportions in a village in Ramgarh where a family was ostracized over suspicion of being infected with the novel coronavirus.
The district administration swung into action soon after chief minister Hemant Soren tweeted a 20-second video showing two children of the family crying out of hunger on Thursday and urged deputy commissioner Sandeep Kumar to take immediate action.
The video was originally uploaded by Twitter user Sohan Singh who had tagged Hemant in his post.
"The mass boycott of a family over fear of Corona, children weeping in hunger and thirst. The video is of Murudih village in Gola police station area," reads a rough translation of Sohan's tweet, which was originally in Hindi.
Gola is located around 32km from the district headquarters and 58km from Ranchi.
Villagers said the family of four — comprising daily wage labourer Ishwar Mahto, 35, his wife Geeta Devi, 30, and their eight-year-old son and six-year-old daughter —had been boycotted after they came back from nearby Dhamnatand village six days ago and placed under home quarantine.
The crying children in the video are Ishwar's kids.
"We are being treated as coronavirus patients ever since we came back from our in-laws' house. We are not being allowed to fetch water from a public hand pump," Geeta said. .
She said the children were crying out of hunger because she was unable to cook food in the absence of water. Hearing them cry, a few villagers gave them cooked rice, but left it at a distance from their house.
It's not clear who recorded the video and uploaded it on social media. Gola block development officer (BDO) Kuldeep Kumar confirmed that the family was on home quarantine for the last five days as a precautionary measure..
"A few villagers had barred them from fetching water from the handpump. Today, I asked them to behave responsibly and support the family in such a tough time. The matter has been sorted out," he said.
The BDO said the family had a stock of around 50kg of food grains at home that they had lifted through their ration card.
Kumar said he asked the villagers whether they could live without water.
"They realised the problem and promised not to repeat this mistake again. I have told them to supply water to the family's doorstep daily," the BDO said.
In his tweet, Soren appealed to people not to believe in rumours. "In this pandemic, we can only fight coronavirus and rumours through social support. Keep social distance, but let the hearts stay connected," he wrote.