Rampant fish theft in times of coronavirus pandemic at Jayanti Sarovar
Depleting stock raises question mark on annual angling contest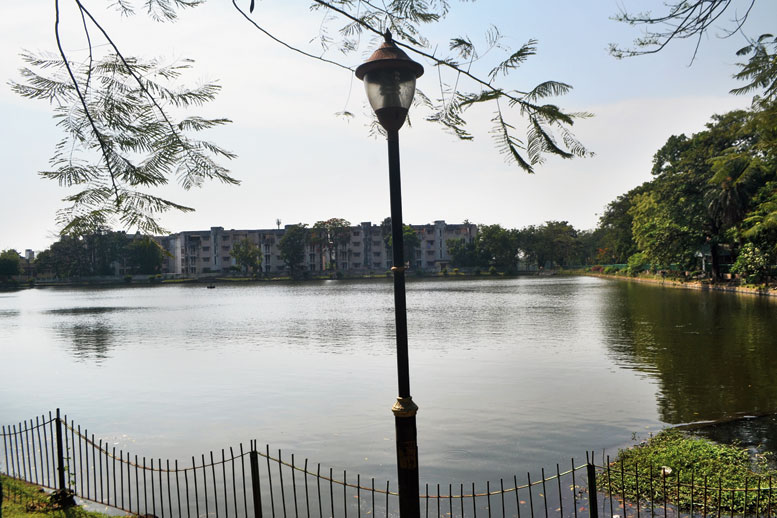 ---
---
The nationwide lockdown to curb the spread of novel coronavirus has spurred fish theft at the landmark Jayanti Sarovar inside Jubilee Park.
The fast depleting fish stock has put a question mark on the annual angling competition at Jayanti Sarovar.
Outstation anglers from Bengal, Odisha and Jharkhand participate in the event on July 29, which marks the birth anniversary of Bharat Ratna JRD Tata.
Rui, katla and mrigal, kalibos and birbal are being plundered with gay abandon at the sarovar in Bistupur.
Angling in this water tank is conducted by Jamshedpur Angling Club (JAC) and only club members are allowed to catch fish at the sarovar.
"We are respecting the lockdown with all seriousness but different gangs are plundering fish stock at the sarovar. We were keeping an eye on the lakes before the lockdown to prevent theft but Jubilee Park authorities stopped us from venturing near the Jayanti Sarovar. Gangs are having a free run now," said JAC general secretary Sukumar Ghoshal.
According to him, the gang members steal fish by entering the Tata Steel Zoological Park by scaling walls running along Marine Drive, however, the private security of the zoo seldom pay attention to this illegal act, Ghoshal said.
Expressing concern, the JAC general secretary said the lake was not being maintained because of the lockdown.
"We are worried over the spread of algae in the lake. Fish stock is depleting and lack of maintenance will further pollute the lake. How can we organise angling competition in this situation? Park authorities should again think of issuing us night passes to keep an eye on the lake," Ghoshal said.
Though JAC releases small fries in the lake sometime in May-end or June, the exercise may prove futile since it takes time for the fish to grow.
"Fish stock is fast depleting. We hope the lockdown does not go beyond May 3. This way we can at least release fries soon after lifting of lockdown and get time for the stock to get replenished," a member said, adding things depend on when the lockdown is lifted.
Fish theft at Jayanti Sarovar is an old problem, however, it was stopped after park authorities started issuing night passes to members of the JAC. However, the practice of issuing night passes was discontinued since the lockdown.
Fish theft is also rampant at Belhih and Bara lakes. The members of the angling club had seized nets and fish from Jayanti Sarovar about a month back.