Coronavirus crisis: Rate chart sparks chaos
Administration released a fixed rate chart for grocery items, and appealed to residents to complain if any shopkeepers charged more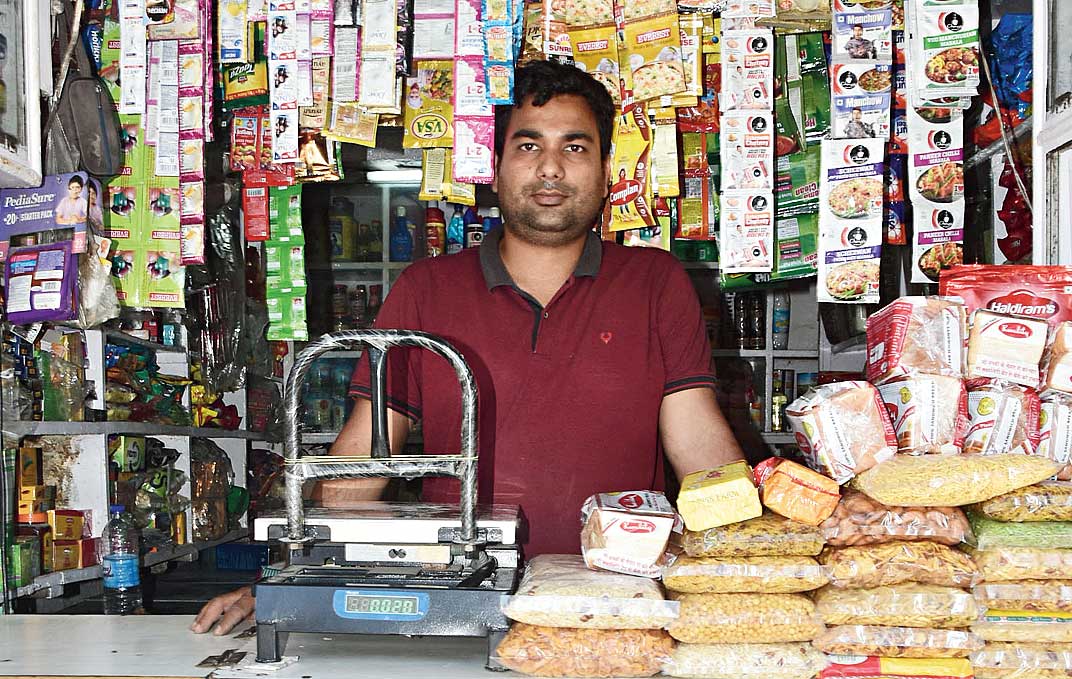 ---
|
Dhanbad
|
Published 26.03.20, 06:40 PM
---
Retailers dealing in grocery items are forced to bicker with customers following the release of the official rate chart for various essential grocery items.
After complaints of inflated prices in the wake of the national lockdown to contain Covid-19, the district administration on Wednesday released a fixed rate chart for grocery items, and appealed to residents to complain if any shopkeepers charged more.
But this directive created a fresh problem, said retailers, as no brand was mentioned. Every item has a different price segment depending on quality and brand.
Vishal Kumar Bhadani, a retail grocery shop owner of Bartand in Dhanbad, said: "Customers are demanding items as per the rate chart which does not specify brands."
As examples, he said: "Mustard oil price has been fixed at Rs 95-110 per litre as the per the rate chart issued by the administration. But in reality, some mustard oil brands are available at Rs 110 a litre in the wholesale market. How can we retail it to the customer at Rs 110? I bought arhar dal for Rs 96 per kilo wholesale, but am asked to sell it for Rs 84-Rs 85. It's the same with chura (flattened rice), which I bought wholesale at Rs 36 per kilo and am directed to sell it for Rs 29."