Coal town war on trash to pick up pace
Door-to-door collection of garbage from July 1 as part of solid waste management project worth Rs 274 crore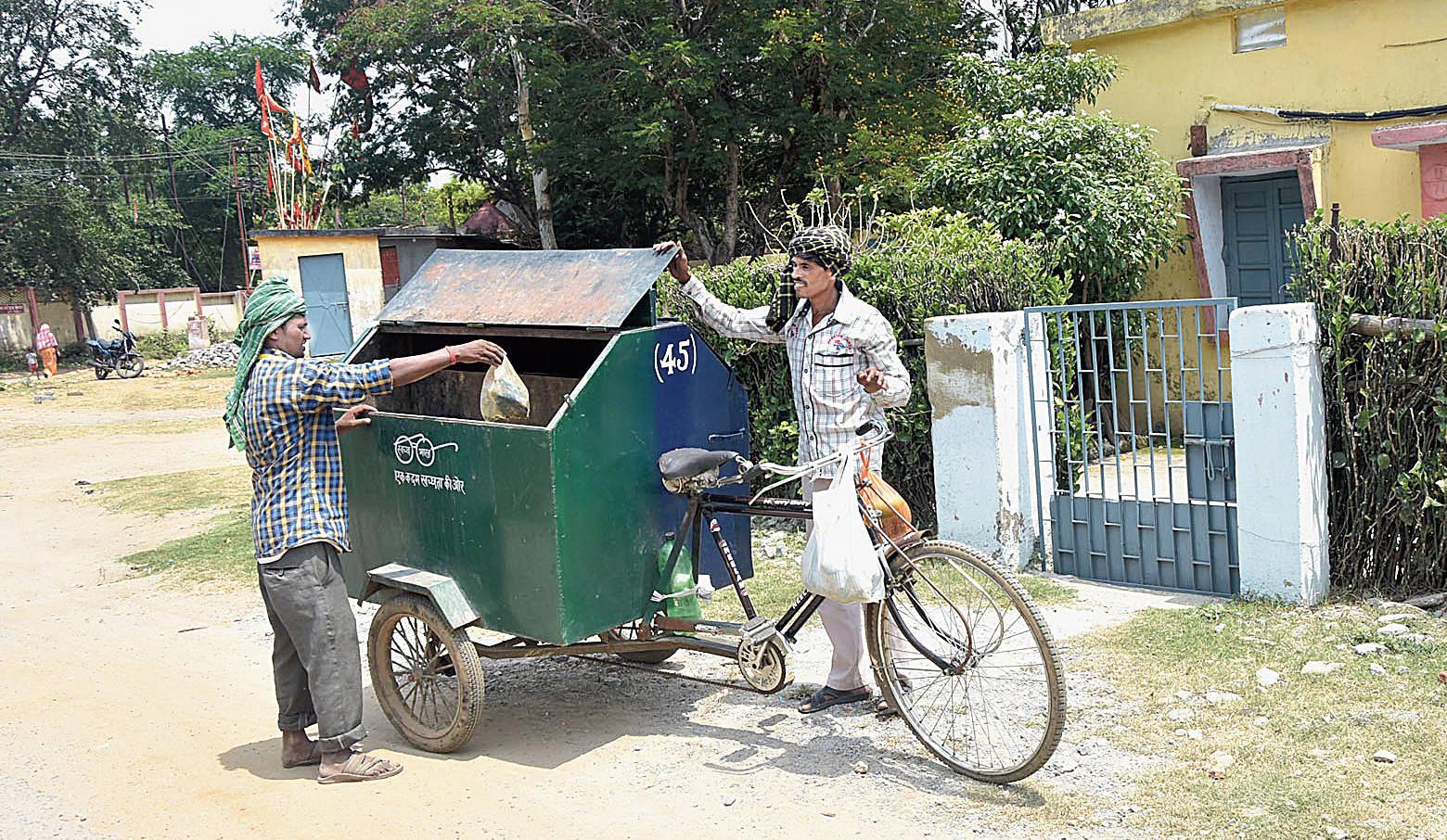 ---
|
Dhanbad
|
Published 07.06.19, 09:00 PM
---
Door-to-door collection of garbage in all the 55 wards of Dhanbad Municipal Corporation (DMC) is set to begin from July 1 as part of the civic body's comprehensive solid waste management project worth Rs 274 crore.
The 55 wards are spread across five circles of Jharia, Dhanbad, Sindri, Katras and Chhatatand.
Hyderabad-based Ramky Enviro Engineers, which has been tasked with implementing the project, has completed the survey to finalise the routes of garbage trucks and locations of compactor stations, dumping sites and dustbins.
Primary negotiations between Hindustan Urvarak and Rasayan Ltd and DMC for around 40 acres of land in Sindri to set up a waste recycling plant have also been completed. The plant will generate electricity from trash.
On Friday, mayor Chandrashekhar Agarwal said: "The agency will collect trash from households and unload it at the transfer station from where it will be transported to the recycling plant."
He said the DMC staff would clean the drains and sweep the streets.
"Tractors and tippers will be provided by DMC. The agency will also bring its own vehicles to transport the trash," Agarwal said.
Notably, the solid waste management project will be implemented in a phase wise manner. In the first phase, only door-to-door collection of garbage and its transfer to the compactor stations will be carried out. The recycling plant in Sindri will be set up in the second phase.
Notably, around 600 tonnes of garbage is generated per day from all the 55 wards of DMC.
In September 2012, the civic body had selected Gurgaon-based A to Z Waste Management for the project following a long tendering process that began in 2010.
The agency had begun work on a pilot project basis in 12 wards and finally expanded to 35 wards in 2013.
However, a dispute between the DMC and A to Z Waste Management over the lack of dumping sites and imposition of fine for not lifting the required amount of garbage prompted both the entities to part ways in January 2014.
The attempts by DMC to engage private agencies or local NGOs to conduct door-to door garbage collection proved to be unsuccessful.