Coal town residents to approach Centre to revive hospital
The FCI hospital closed down in March 2003 after the closure of the Sindri Fertilizer factory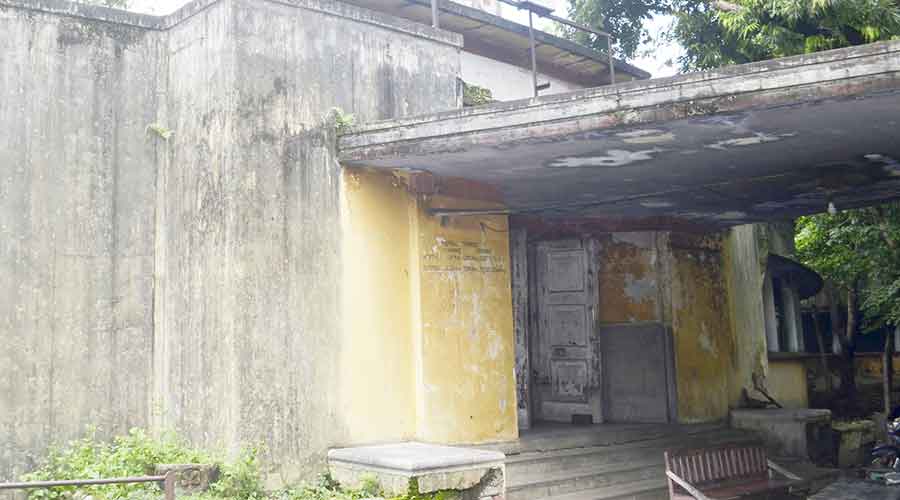 ---
|
Dhanbad
|
Published 30.05.21, 09:28 PM
---
Sindri citizens have decided to approach the central government to initiate the process of reviving the 205-bed FCI hospital, which has been closed since March 2003.
Established in 1952 the FCI hospital was inaugurated by the then union health minister Rajkumari Amrit Kaur.
The hospital was one of the biggest in the coal belt and used to serve as the referral hospital for several other hospitals of surrounding areas like Chasnala Hospital of BCCL.
The hospital having a large major operation theatre and a minor operation theatre and other facilities like a pathological laboratory, radiological facilities and physiotherapy centre besides other facilities had also separate OPDs of different departments like Pediatrics, Maternity, Dental, dermatology, medicine, ENT, Ophthalmology was closed down in March 2003 two months after the closure of the Sindri Fertilizer factory on December 31,2002. 
The district administration has decided to re-launch the hospital.
D.N. Singh, a former employee of FCI Sindri who is also the vice president of FCI VSS Employee's Association, said, "The hospital was the one of the largest and most trusted health care destination of the region during the heydays of Sindri which catered to the health care requirement of entire Sindri, Baliapur, Jharia, Govindpur, Nirsa besides some adjoining parts of Bokaro and Bengal."
"If reopened again it will prove to be very useful for around 4 lakh residents of Baliapur and Sindri besides the residents of Sindri town as they will not have to rush to distant Sahid Nirmal Mahto Memorial Medical College of Dhanbad or Central Hospital of BCCL for any emergency situation," said Singh.
Recalling the earlier days of steps taken by the representatives of the state, Singh said, "When the sword of retrenchment was lurking over several employees of Sindri Fertilizer Factory in 1986 due to recurrent losses then the former chief minister of undivided Bihar, Late Bindeshwari Dubey on our request took our cause and paraded around 44 MPs of Bihar before the then prime minister Rajiv Gandhi requesting him on our behalf and the retrenchment plan was shelved."
Uma Shankar Singh, a former Colleague of D.N. Singh in FCI Sindri said, "We are grateful to Dhanbad MP P.N. Singh who has raised issues before the administration following the Dhanbad DC, Uma Shankar Singh also wrote to the state, Health Medical Education and Family Welfare department authorities in Ranchi demanding steps for the revival of the hospital."