Civic staff strike leads to water crisis at Jharia, Katras
800 employees demand salary arrears, residents angry at authorities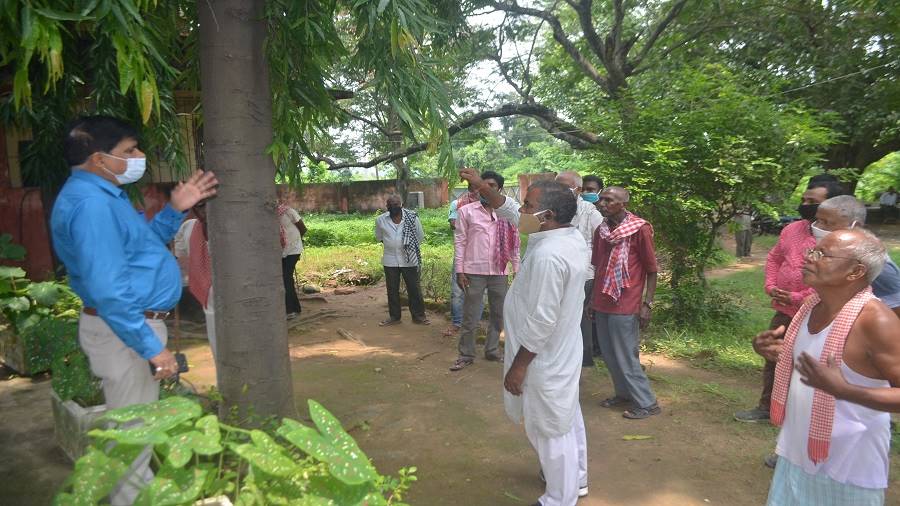 ---
|
Dhanbad
|
Published 30.07.20, 08:56 PM
---
Over 10 lakh residents of Jharia and Katras were without water from Thursday morning as more than 800 civic employees went ahead with their plan to boycott work at the Jamadoba water treatment plant to demand immediate payment of salary arrears.
Senior officials of the Jharkhand Mineral Area Development Authority, led by executive engineer and technical member Indresh Shukla, tried to convince the employees to resume work, assuring them that a month's salary for all would be deposited in their bank accounts within a day or two. But that did not work.
The agitated employees demanded a written assurance from the JMADA administration that they would be paid five months' salary arears in one instalment.
Shukla claimed they had already sent a cheque for one month's salary payment last Saturday. "But since the bank branch has been sealed after some staff members tested positive for the coronavirus, the payments could not be made. But we are expecting payments to be made as soon as the bank reopens," he told The Telegraph Online.
JMADA supplies around 175 million gallon water per day from the river Damodar from two water treatment plants at Jamadoba to various places in Jharia and Katras, including Lodna, Jharia town, Bastacola, Dhansar, Kendua, Karkend, Putki, Loyabadm and Moonidih.
JMADA employees, who held a meeting at Jamadoba on July 26, had decided to go on strike from Thursday to pressure the administration to clear their salary dues of over five months. They also have a backlog of payments due to them for years.
Notably, periodic JMDA employee strikes, followed by disruptions in water supply, have been a regular feature in Jharia and Katras for the last five-six years due to inordinate delays in salary payment.
Expressing anger over the lack of water supply in his area, Saurabh Sharma, a resident of Hetli Bandh, said, "The administration should have taken all steps to avoid such a water crisis during lockdown when various containment zones are being developed in view of the rise in the number of Covid cases."
"Why can't preventive steps be taken on priority basis?" Sharma said.
Chandan Singh, a resident of Manbad in Jharia, said the water crisis would make it imperative for people to come out of their houses to collect water from local handpumps or wells. "At a time when emphasis is being laid on social distancing due to the Covid pandemic, such a situation is not desirable." he said.