Binod Bihari Mahto Koylanchal University postpones all exams due to Covid-19
After protesting for the last few days, students are happy with the decision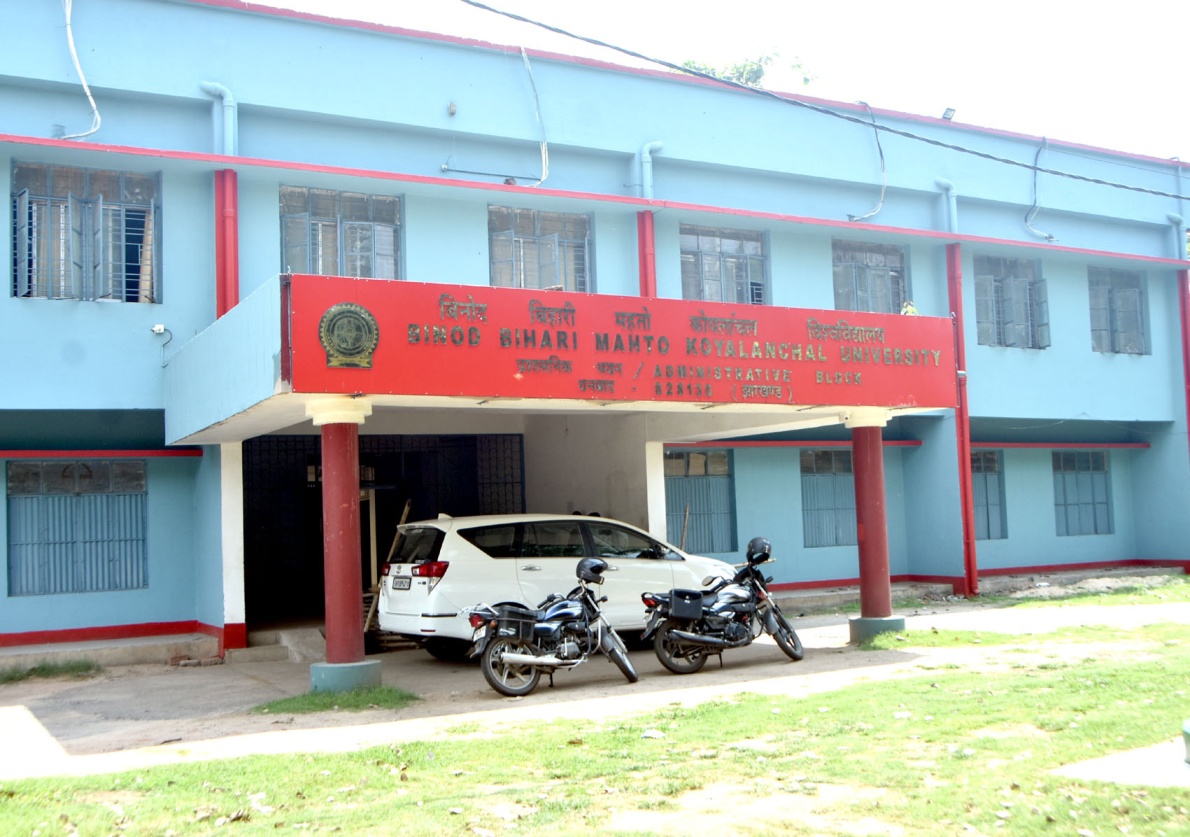 Binod Bihari Mahto Koylanchal University
Telegraph picture
---
Dhanbad
|
Published 28.07.20, 06:25 PM
|
---
After dilly-dallying for over a week, authorities at the Binod Bihari Mahto Koylanchal University (BBMKU) decided on Tuesday to postpone the upcoming post-graduation semester exams as well as the MBBS, LLB  and B. Ed exams scheduled to begin from August 4. This has brought relief for the students, who were protesting against the university's decision to hold exams amidst the Covid-19 pandemic.
The decision to postpone the exams was taken during a meeting of the examination board held at BBMKU office at Babudih under the chairmanship of Vice Chancellor Anjani Kumar Srivatasava. Examination Controller Satyajit Kumar Singh and others were also present.
Talking to The Telegraph Online, Singh said, "We have taken the decision to postpone the exams till further order in view of the spurt of Covid cases in the region during the recent days. Some of our students come from as far off areas as Asansol in Bengal."
Notably, the BBMKU on July 22 announced their plan to hold nine semester examinations for different professional as well as undergraduate (UG) and post graduate (PG) academic courses.
As per the examination schedule, UG semester I and  II exams, pending papers exams of PG Semester I, and LLB semester II and VI exams were scheduled to begin from August 4, followed by one pending paper of B Ed besides MBBS Part III from August 5, MBBS Part I and II from August 11 etc.
The University administration, however, on July 25 decided to postpone all undergraduate exams in view of the widespread protests by students. Vice-Chancellor Srivastava had interacted with the students on Facebook live on the same day and explained to them the necessity of holding the examinations.
The protests, however, continued and finally the university today decided to postpone all exams till further order. The decision on the next dates for the exams will be taken after conducting a comprehensive review of the existing situation.
Welcoming the decision, university in charge of AJSU Chhatra Sangh, Hira Lal Mahto, said, "The university took the right decision of postponing the exams as not only the students but also the parents, and their family members were equally concerned about the exams. It was very unsafe and difficult for students  to travel from far off places like Bokaro, Purulia and Tundi to reach Dhanbad to take exams, and risk their lives during this pandemic."