Battle of nerves rages in Jamshedpur
Seat watch: Trends to watch for in the run-up to second phase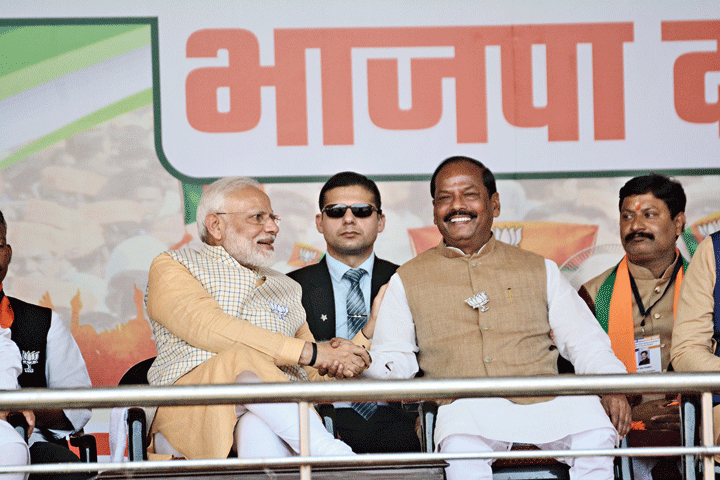 ---
---
On November 1, when Jharkhand's Assembly poll dates were announced, no one could have predicted Jamshedpur East would be the marquee poll battle of 2019 for the state.
Five-time MLA and incumbent chief minister Raghubar Das is pitted against his former cabinet minister and two-time Jamshedpur West MLA Saryu Roy, both associated with the BJP for decades.
Primarily an urban constituency in Jamshedpur under East Singhbhum, Das has been winning this seat since 1995. But, he can't afford to be complacent this year. BJP leader-turned-rebel Roy, who on being denied a party ticket this time, decided to take on Das, is famous for exposing the fodder scam in Bihar that ultimately jailed former Bihar CM Lalu Prasad, and the iron ore mines allotment scam in Jharkhand that toppled the Madhu Koda government.
Congress nominee Gaurav Vallabh, a professor at XLRI, and JVM veteran Abhay Singh, have are being seen as candidates who can eat into the votes of both Das and Roy.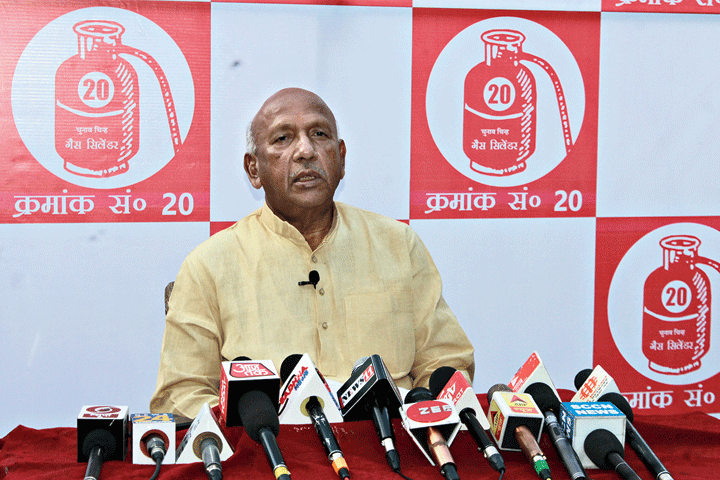 The constituency, 60 per cent of which is serviced by Tata Steel command areas, has some of the best civic facilities anywhere in the state, thanks to the steel major. Some of the state's most affluent people stay here in this seat with three-lakh-plus voters. But, the real poll battle lies in its 86 urban slums. For decades, a population of over a lakh slum-dwellers, the main vote plank of Das since his first election in 1995 (in undivided Bihar), has been waiting for land ownership rights.
This time, the slum ownership issue is shriller as the Narendra Modi-led government in October passed a bill on ownership rights to urban slum dwellers in Delhi.
Roy is insistent on replicating the Delhi model here.
"If a bill can be passed for urban slum dwellers in Delhi, why not in Jamshedpur East," Roy says at every opportunity. "We have a leader who has only cheated people for two decades," he thunders at poll rallies and meetings, relentlessly assuring voters that if elected he would ensure legal rights to their settlements.
BJP East Singhbhum unit chief Dinesh Kumar Sahu, who also happens to be a close relative of Das, begs to differ.
"Our CM has said that due to CNT Act, ownership rights here cannot be granted in the same manner as in Delhi. Still during the last five years, efforts have been made to give urban slums quality drinking water and electricity through Jusco (Tata Steel)," said Sahu.
Roy is also raking up the existing poor healthcare facilities. "The state-owned MGM Hospital is in a pitiable state. If I am elected, improving facilities at MGM hospital would be my topmost priority. This apart, the Moharda drinking water project is yet to be completed and people of Birsanagar, Bagunhatu and Bagunnagar get irregular and dirty water supply," alleged Roy.
An insider in the BJP said most were not surprised that Roy decided to contest from Jamshedpur East after being denied a BJP ticket.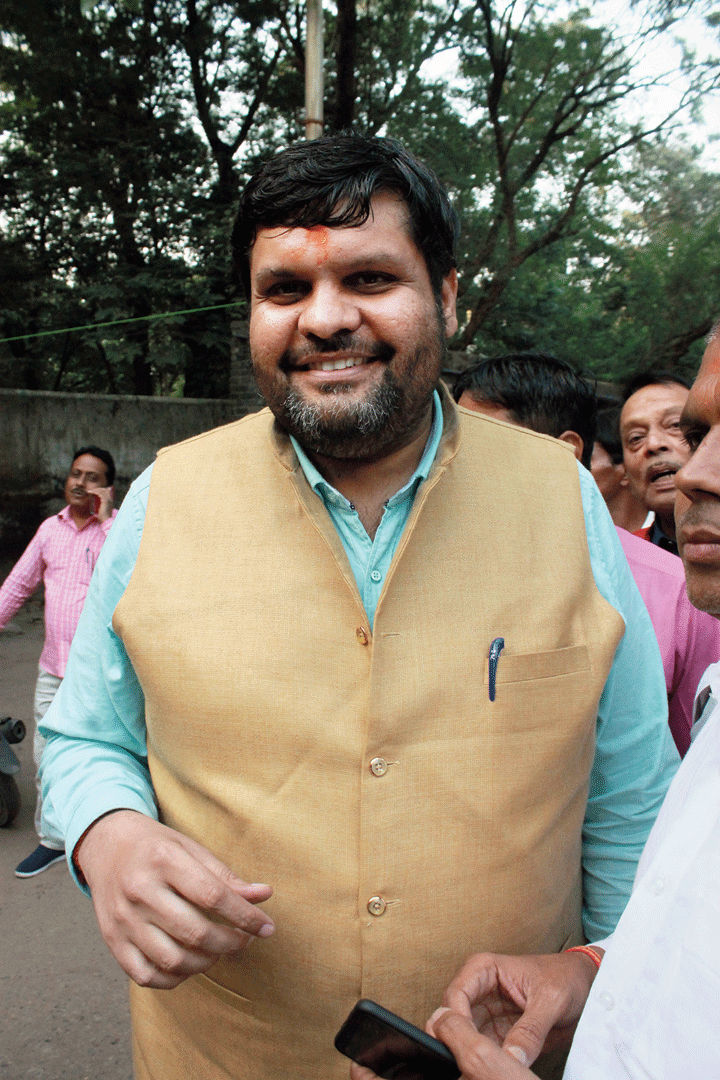 "We were expecting this showdown as Royji had had voiced his dissent over a number of issues, including allocation of mining leases to companies allegedly at Das's behest. In fact, a group angered by Das had been waiting for this moment. When Roy's name was missing from the BJP's first list, the anti-Das camp started arranging cash and workers for Roy, should he contest as an Independent," he said.
There are some disgruntled Das voters. Some say they did not like how Das, who always had an office at his Agrico home, after becoming CM in 2014 upgraded his MLA office into the CM's camp office. Others say Das did it to give more importance to his voters. The jury is divided.
A slum-dweller said when illegal homes in Birsanagar were demolished in November last year to make room for the Centre's Pradhan Mantri Awas Yojana, those forcibly evacuated were angrier at Das because he had opened up the CM's camp office. "They felt more alienated."
Roy claimed he was himself "surprised at the outpouring of love and support" "It seems people were fed up with Das's arrogance and the atrocities committed by his family in the seat," Roy claimed.
The Das camp claimed they were anything but perturbed. "We are confident of Raghubarji's victory. We are only working to increase his victory margin. Raghubarji's own enthusiasm in putting up roads, culverts, streetlights for 25 years has created his personal vote bank. People know who will stand by them," said Sahu.
In 2014, Das got 1,03,427 votes. Congressman A.B. Dubey polled 33,270 to finish a distant second and JVM's Abhay Singh managed just 20,815 votes.
Jamshedpur East votes on December 7